😱 Lady Turns Back On Marriage Plans With Fiance After She Discovered His Family Are Snake Worshipers
The lady in this photo has canceled marriage plans with her husband-to-be because according to her, she traveled with him to his family in the village and discovered his family worships snake.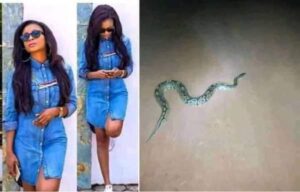 To me, this is not a strange story. The only blame I have for the young man is his failure to tell the girl his family tradition before now. The girl said when they got to his fiance' village, at night, she saw a snake crawling inside her fiance's room. She rushed with a stick to kill the snake so that no one will be harmed.



But her mother-in-law to be prevented her. She told her the snake is harmless. She explained that killing a snake is a taboo in the family. She said the snake just came to welcome them. The girl said the said snake was later taken out gently with a snake.
As I said, there is no version of this story that is new to me. I know many towns in my state that do not kill this type of snake. In fact, in my neighboring community, if anyone kills it, the person will be mandated to bury the snake the way humans are buried and appeases the god of the snake too.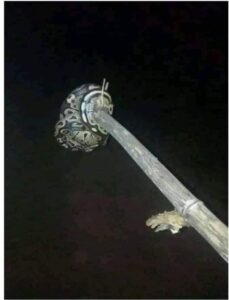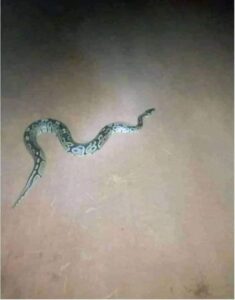 If the mother-in-law truly said that the snake came to welcome them, then the guy should have made mention of the snake the girl in their courtship. It won't be strange anymore when the unwanted-wanted visitor came "greeting them".
What is your view?