This is important Information for All Vehicle Owners In Lagos State. They Should Read This.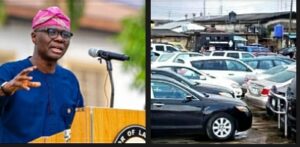 There is a new traffic penalty for defaulters which has been allegedly approved by the Lagos State Government. According to the information making round on the internet, the new rule has been enforced. It read that; "31 Vehicles Owners have Been Allegedly Ordered To Forfeit Them To Lagos State Government For Driving Through 'One Way'".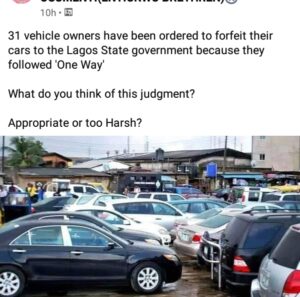 If you are in Lagos State and you own a vehicle, avoid the temptation of breaking any traffic rule. Follow your lane. Wait patiently for the traffic light to clear you before you drive and pass.
The vehicle owners who were allegedly ordered to forfeit their cars to the Lagos State Government were said to have driven through the wrong lane. They followed one way. That is, driving through a lane which is meant for vehicles moving towards one direction, either coming or going.
All drivers should avoid this temptation to avoid losing your car.