Watch And Subscribe to African Music Video (IYOKOKO) by Jane Ezike
Wow! I am happy you are here.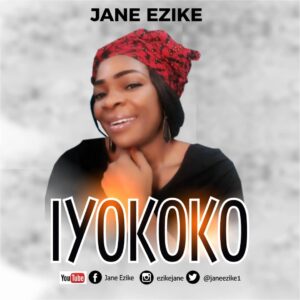 Welcome to my music video page. I am glad you want to see my video. One thing is remaining, it is a favor. Please, do not leave without checking out our amazing informative and entertaining stories.
Watch my video. One thing more! Do you want us to tell you when we publish new stories or music? If yes, please fill the form and submit.
Roman Catholic Church Members Revolt; Drive Parish Priest Out Of The Station (IN VIDEO)
Breaking: Donald Trump Has Done It Again.The Biggest Good News Is Here
"The Norther Cabals Should Hold Their Foodstuffs" Prof. Darah Reacts To Threat By Northern Cabals To Ban Northern Foodstuffs To Rivers State And Southern Nigeria
Wicked Heart. She Has Been Sentenced To Death For Killing A Medical Doctor And Cooked His Meat
Ladies, Will You Allow This Type Of Lady To Be Your Chief Bride's Maid?