Congratulations To All Nigerian Police Officers. Check Out Their New Salary Scales
"#ENDSARS, no police should earn less than 100, 000 a month but we must also fight Police brutality. #RevolutionNow! You fought for them and here is the new salary approved for the @policeng officers eager to kill you without provocation" Sowore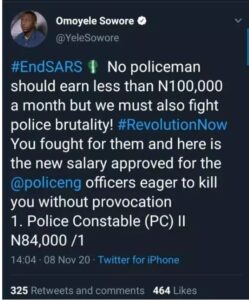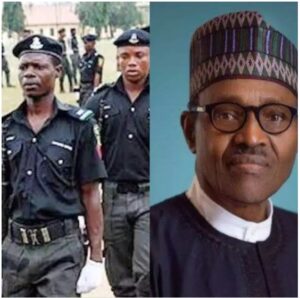 If what the editor and founder of Sahara Reporters and Legit news, Omoyele Sowore has twisted is verifiable, if it is found to be true then all Nigerian police officers should celebrate. In line with this claim, I say congratulation to them for the new argument salary scales.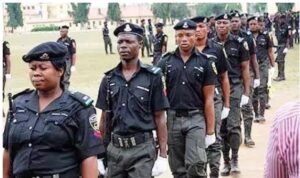 Increment of Police salary is among the 5 items demand presented by the Nigerian youth during the #ENDSARS Protests to the President of the Federal Republic of Nigeria, President, Muhammadu Buhari. Following this demand, the Federal Government has given listening ears to the masses and implemented the new payment structure.



Please Watch My Video IYOKOKO  
Watch And Subscribe African Music Video (IYOKOKO) by Jane Ezike
Check out the new salary scales according to the rank of the police officers.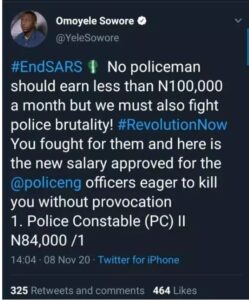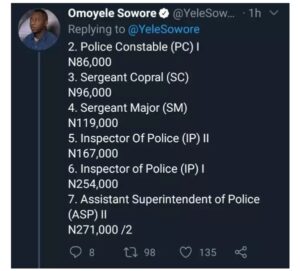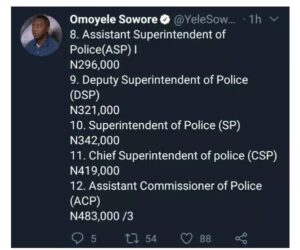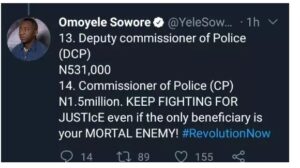 This is a welcome development. If the police are placed on good salary scales, it will help to reduce the corrupt practices.
Meanwhile, neither the IG of Police nor the Spokesperson of Nigerian Police has reacted to this claim. It has not been confirmed by the IG of Police. Nigerians are yet to hear it from the horse's mouth. Thanks for reading.