Prof. G. G. Darah, the Delta State Chairman of PANDEF has reacted to the threat by some Northern Cabals to ban Northern foodstuffs to Rivers State and Southern Nigeria. he said the threat is a welcome challenge.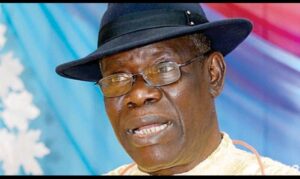 Prof. G. G. Darah
Recently, there has been a face-off among some of the Northern cabals over foodstuffs produced in the North and moved to Southern Nigeria for sales. The scarcity of essential commodities like fresh tomatoes and onions in the markets has been attributed to this threat.



Prof Darah has in a statement bluffed this threat. The Delta State PANDEF leader spoke extensively about the perceived imminent face-off said: "What food items does the North sell to us that cannot be produced in abundance down South? Beans, rice, potato, yams, cassava, etc, grow well in the Niger Delta."
"Ughwerun Kingdom of Urhobo leads in sweet potato for chips consumed in hotels, restaurants, and food joints across Nigeria. Onions do well in the northern/Ogoja area of Cross River. Our rain forests are fertile for peppers and diverse spices." he added.
Prof. Darah said Southerners are well to do in terms of farming. He explained further that the Niger Delta States can still support itself for its protein demand. He put it this way; " As for our protein, we can be self-sufficient because the Niger Delta region is naturally endowed as it has the highest number of rivers and waterways in Africa.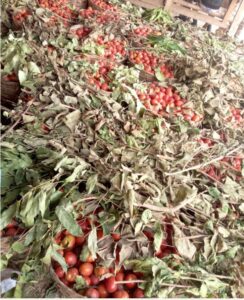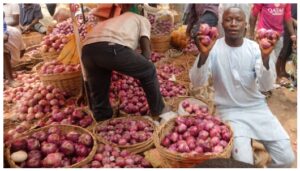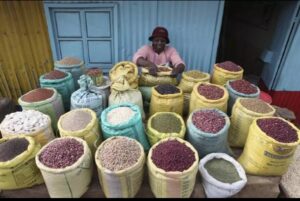 The erudite Prof. cited the World bank publication of 1995 about the Niger Delta protein production capacity. He quoted thus:



"According to the World Bank publication of 1995, there are about 250 fish species. In 2003, Gòv Ibori of Delta State took a delegation to Thailand and saw fishery and shrimp ponds that stretched for kilometers. Asian Agri experts visited Delta State in 2004 and used vehicles, canoes, and helicopter to identify potential fishing havens from Tsekelewu near Ondo State boundary through Batere, Escravos, Forcados, Burutu, Odimodi, Agge/Aghoro, Bomadi, Patani, Umeh/Erhohwa, Asaba-Ase, Aboh, Onya Oko, Asaba and Ebu/Illah. The report they produced must be somewhere in Govt House, Asaba.
As for the livestock which is the main business of the Northerners, Prof. Darah said they have nothing to fear or lose. "As for livestock, we have adequate lands for breeding pigs, goats, sheep, poultry, ducks, turkey, pigeon, etc. Oil palm and raffia proliferate in the Niger Delta. In truth, what foods do Northern states transport to us that gives them the impudent voice to threaten a food embargo?" he added.



He pointed to the only challenges the region may have in all these will be the politicians. He said most of them may not be able to think in this direction. Their inability to apply this strategy to use the region abundance of natural resources for the general good and not for selfish interest.
In conclusion, Prof. Darah stood his ground and told the Niger Delta people to encourage the northern food cabals to carry out their threat to stop food supply. He said it is then we shall know who will cry first and who will laugh last.