This post is about a little baby captured in the video as he was run down by a moving trailer. He wasn't only run down, he was run over too but the miracle of the century occurred. But am still doubting whether the baby is a human or a rubber.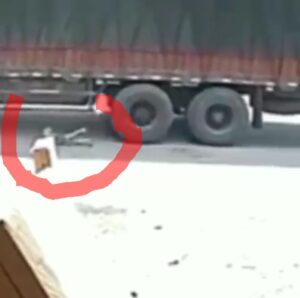 I was screaming; "Oh my God! O oo ma God!" throughout as this video played. If you don't believe in a miracle, watch this video. I have also watched this video countless times just to see again whether the baby is a human or a toy.
I have satisfied my conscience. He is a human, a baby. This is nothing but a pure miracle. This video is seen once in a lifetime. The baby found himself in the middle of the road.
Where are the parents of this baby? Did he fall out of a car? All these questions were what I have been asking since I saw the video. But there is no one to give the answers.
Video of a baby ran over by a trailer



I want you to watch this video and understand the mightiness of God and His working power, the kind of protection He gives to mankind. It will surely give you goosebumps.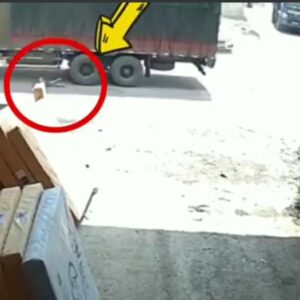 And I still want you to find out if the baby is a human or a toy. Share this video with others and remember to click on the original to read news directly from us.
News Source: Facebook