It is another moment of sadness for the Diocese of Enugu as commendation service of a serving Priest holds today at Christ Church Uwani,  Enugu State. The Bishop of the Diocese and Archbishop of Enugu Ecclesiastical Province, the Most Rev'd Dr. E. O. Chukwuma OON was in attendance.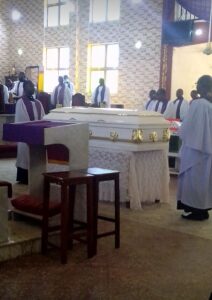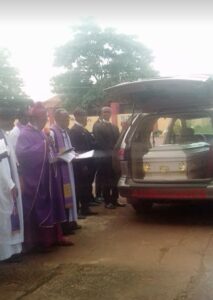 The Diocese of Enugu, Anglican Communion mourns again as the remaining of one of her priests, Revd Simeon Nwokedi who was called unto glory on the 26th of August, 2020, barely one month after the burial of a serving priest in the Diocese, Rev. Canon Ejikeme Ezenwome was laid for commendation.
According to the report and the eyewitnessed accounts of the Parishioners in the Parish where the Late Revd. Simeon Nwokedi served before his death; he was said to slump suddenly in his house where he was with a little child. The little child alerted neighbors and the passers-by who came and confirmed him dead. He was said to fall ill for a brief period of time.



RECOMMENDED NEWS: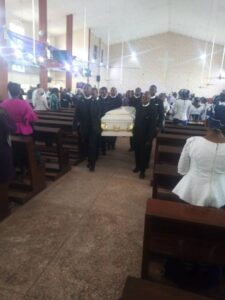 The remaining of Late Rev'd Simeon Nwokedi being carried by his fellow Clergymen
The late Revd. Simeon Nwokedi was known as a faithful missionary in the church of God. He was ordained as a Deacon on July 20th, 2008, in the Diocese of Enugu by the Archbishop of Enugu Ecclesiastical Province and the Bishop of Enugu Diocese, His Grace, The Most Revd. Dr. E. O. Chukwuma OON. After his ordination, he went for missionary work in Ihialla Diocese and Returned to Enugu Diocese. to continue his ministry.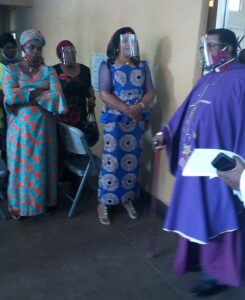 *His Grace, The Most Revd Dr. E. O. Chukwuma OON in a Processing out during the commendation service of the Late Can. E. Ezenwome (Image Credit: 9jainformed.com)
Before his death, the late Rev. Simeon was posted to serve as a Vicar at St. Faith Anglican Church, Onitsha Agu, Amagunze, Enugu State state. He is survived by his wife, Mrs. Uloma Nwokedi, and two children.
The news of his death was made public on the evening of the same day of his demise in the Anglican Laity Forum via Facebook by an Archdeacon in charge of his parish, Ven. ThankGod Ezenwagu on the 30th of August, 2020.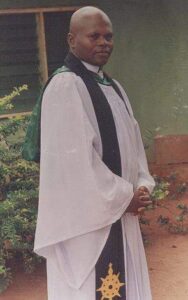 The remaining of Rev'd Simeon Nwokedi will be laid to rest in his home town in Imo state tomorrow, 29th October 2020. We mourn with the family, the church, and the Diocese at this time and pray for God's fortitude to bear the loss.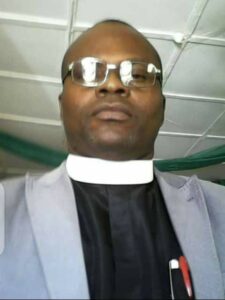 The Late Rev'd Simeon Nwokedi