The King of Highlife music aka "Egwu Ekpiri, Prince Emeka Morroco Mmaduka dies today. The news about his death was made public by the  PMAN president Hon. Ikem Mazeli through Anambra Broadcasting Service – ABS.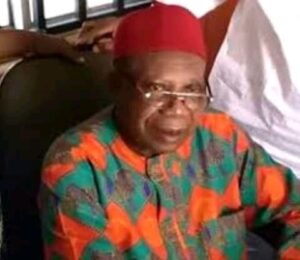 The message read;
"Exit of a legend.
With a heart of sorrow…We the entire Anambra state PMAN announce the exit of a Music Legend (Dr. Prince Morroco Maduka…. Ozonweluibe).
He passed on this afternoon (Thursday, October 29th, 2020).
All other arrangements as regards his planting to mother earth will be communicated to all of us later.
One Love…
Hon Ikem Mazeli
(Gov, PMAN, Anambra state)".
the Late Prince Morroco Mmaduka became popular with his single hit album "Asiri 98″. He sang the praises of the Late Eddy Na Nawgu who was killed by the defunct Bakkassi boys for his alleged human ritual involvements. It has been rumored that the death of Eddy Na Nawgu brought the death of the music career of Morroco Mmaduka.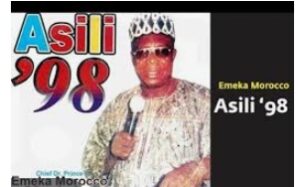 He has been silent for a long period of time in his music career. He was heard last weeks ago where he was announced that Prophet Odumeje jas cured his long battled illness. I saw him last 4 years ago in my hometown where he was paid to perform in a traditional marriage ceremony. He sang well but he sat down throughout the show. He looked weak.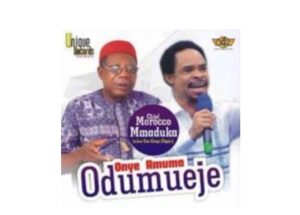 The music industry will miss this music legend and his Egwu Ekpiri. His special vocal style in singling will be missed greatly. His demise has created a vacuum in the hearts of highlife music lovers.