The Anglican Bishop of Ogbaru Diocese, Rt. Rev'd Prosper Amah has this morning cried out to the Federal Government of Nigeria and the government of Anambra State over their pitiable conditions in the hand of the flood. He implores the federal government to come to their aid. The Cathedral of the Diocese, the Bishop's court, churches, farmlands, and the houses of the worshipers and other indigenes have been flooded and many valuable items submerged.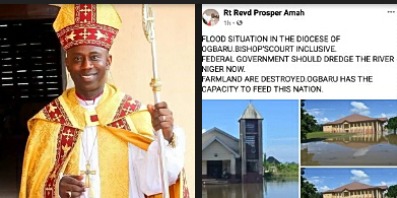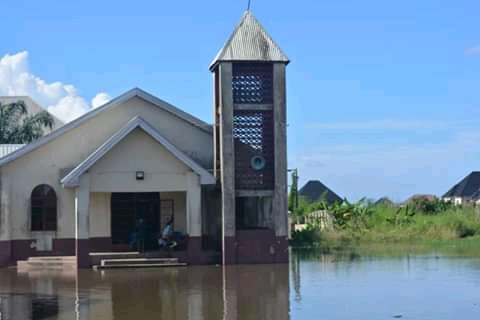 The Rt. Reverend Prosper Amah made this outcry through the Facebook page this morning being the 10th day of October 2020. He backed his claims with tens of photos of his cathedral, his Bishop Court (Bishop court is a home where bishops live), some of his churches, farmlands and the homes of his members, and other indigenes. Ogbaru indigenes are known for agricultural produces and seafood.
In his Facebook update, the Bishop made known the unpalatable effect the flood will have on the food production as the farmlands are also flooded.
This is the Facebook update by the Bishop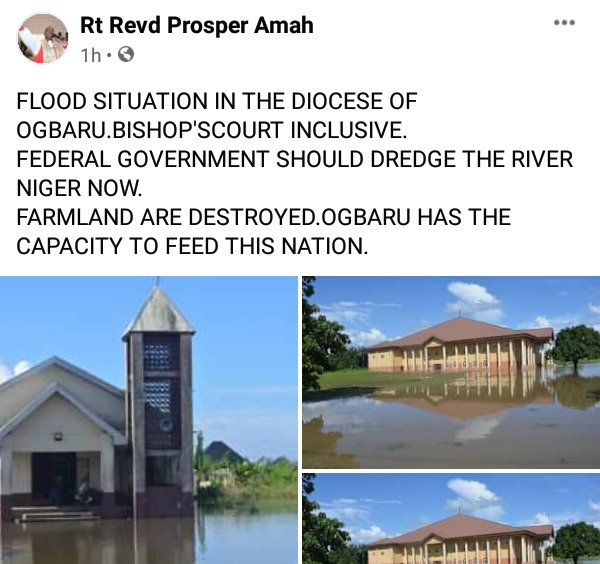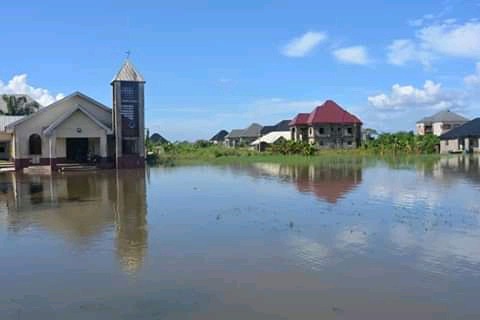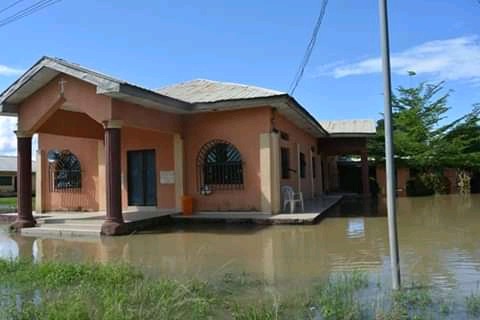 Flood has rendered his lordship homeless. Flood has rendered the Farmers in the area jobless and the food in the land has been wasted. Flood has made worshiping in some churches at Ogbaru Diocese impossible.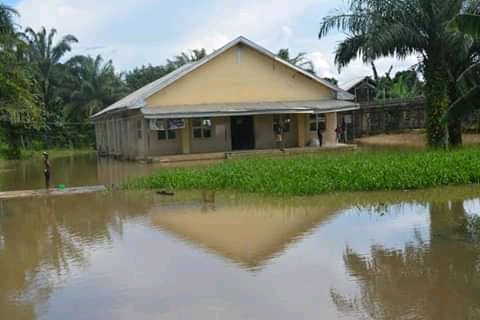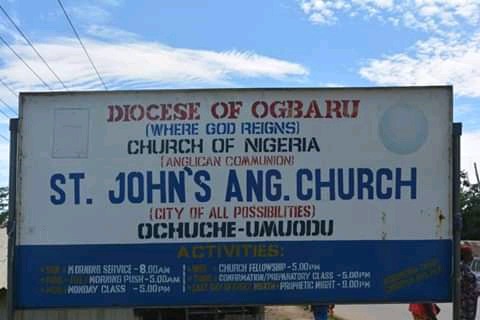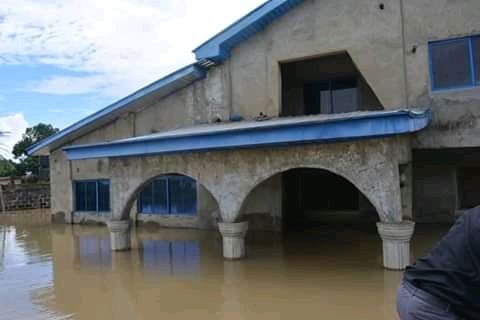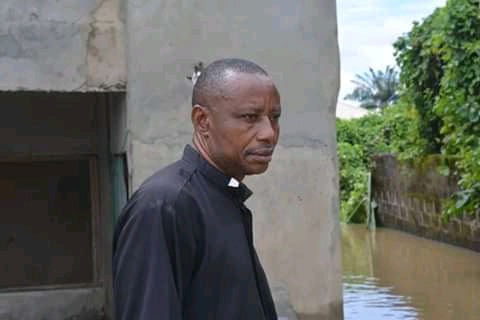 From the photos below, we can see that even schools are affected. This means that the School children whose school blocks were affected will not return to school with other school children until the flood recedes or something is done. Apart from the Cathedral and the Bishop's Court, churches and parsonages were affected too.
There will no longer be normal church services in these areas and the Priests in the Ogbaru Diocese whose parsonages were affected are now homeless. We join hands and lend our voices with his lordship, Rt. Rev'd Prosper Amah, the Bishop of Ogbaru Diocese to call on the Federal government of Nigeria to come to their aid.
We call on his excellency, Mr. Willie Obiano, the Governor of Anambra State, and the illustrious and kind-hearted individuals to come to their aid. I call on the Indigenes of Ogbaru to share this post. Everyone has a role to play. If I am not bringing relief materials,  I have a role to share this post on every page so that it can reach to the appropriate authority. you too can do that.
Please, scroll to the end.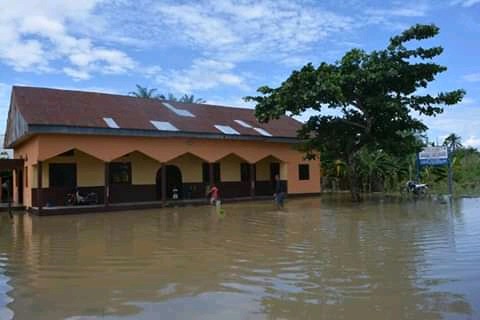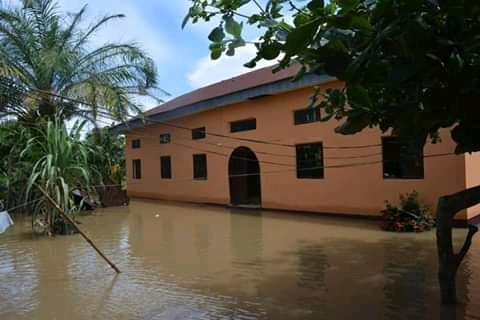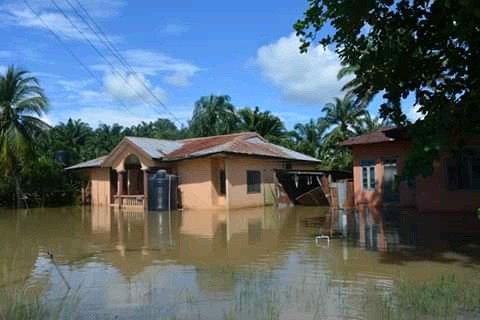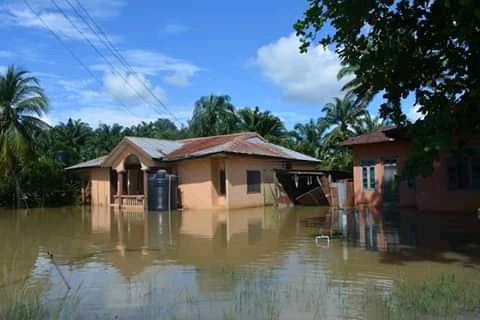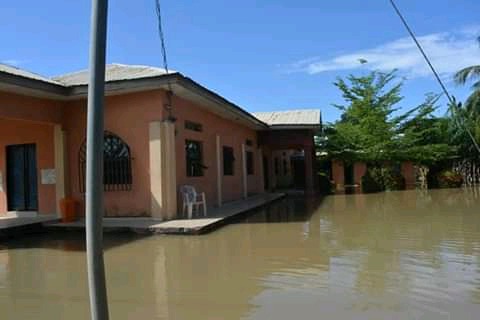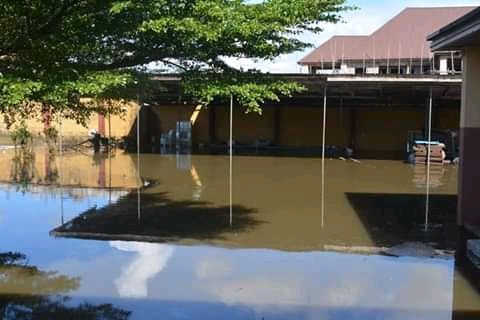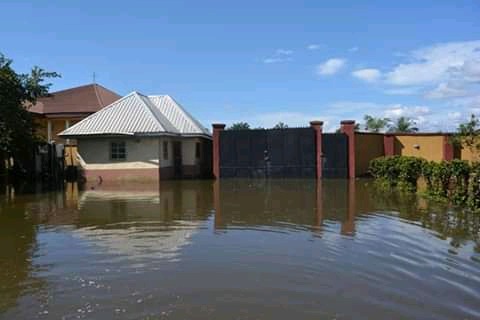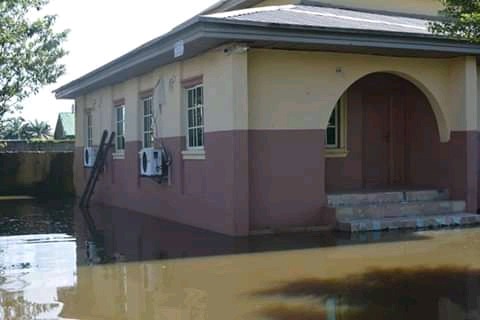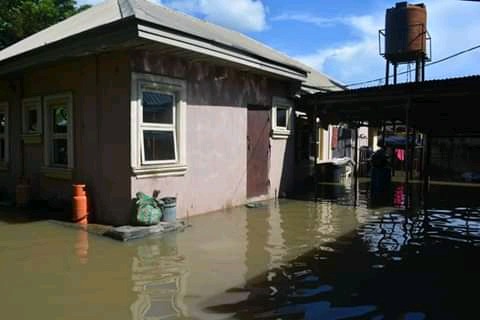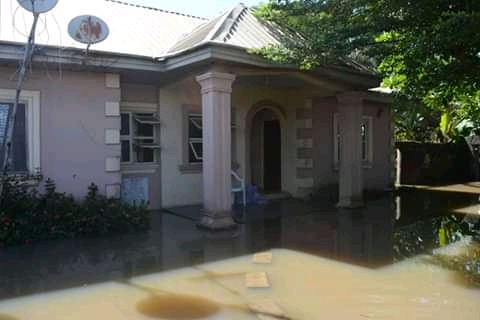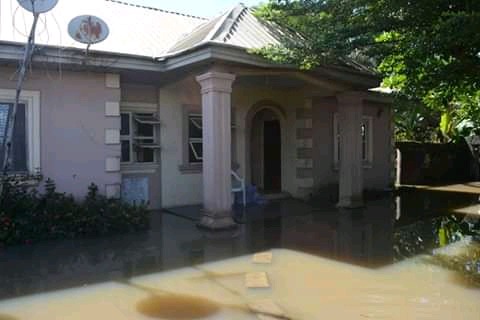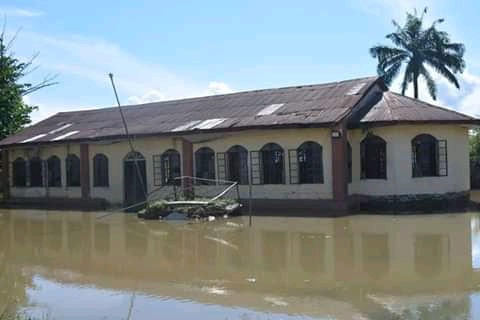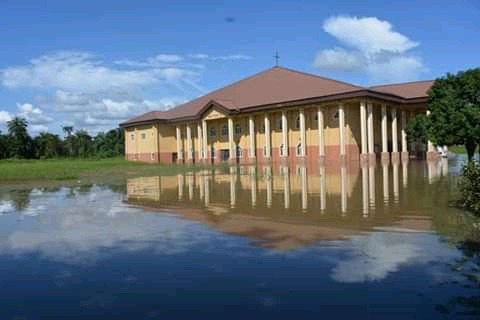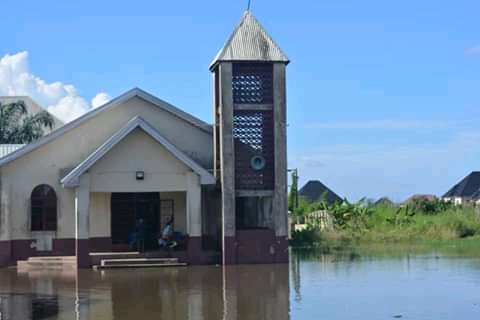 Thank you for scrolling to the end. Thanks again for deciding to share this post.
News source: Facebook