President Muhammadu Buhari states his stand on #EndSARS Protests.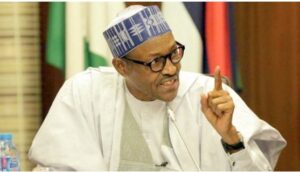 If commotion arises in the King's palace and the king finally rises to address the issue. The subordinates concerned have no other option other than to abide by what the king rules.
This is what it looks like in the #EndSARS protests currently going on in Nigeria. The President of Nigeria, Muhammadu Buhari has on Friday reacted on the issue and declared his stand on the issue. This was made know via Twitter by the President.
"I met again with the IGP tonight. Our determination to reform the police should never be in doubt," Buhari tweeted.
"I am being briefed regularly on the reform efforts ongoing to end police brutality and unethical conduct, and ensure that the Police are fully accountable to the people," he added.
YOU MAY ALSO READ President Muhammadu Buhari Finally Reacts To #ENDSARS Protests
Buhari has met with the Inspector General of Police over the continued extrajudicial activities of the notorious police unit Special Anti-Robbery Squad (SARS). This is his stand; "I ordered the IGP "to conclusively address the concerns of Nigerians regarding these excesses, & ensure erring personnel are brought to justice."
The matter has been settled. It means the SARS police unit will not be ended rather every culprit and offenders should be pointed at and be brought to book. Case closed.