The President, Muhammadu Buhari has given listening ears to the masses by reacting to the #ENDSARS Protests that are ongoing in the country. This was made known on Friday via Twitter by the President. In the tweet, he said he met with the Inspector General of Police over the continued extrajudicial activities of the notorious police unit Special Anti-Robbery Squad (SARS).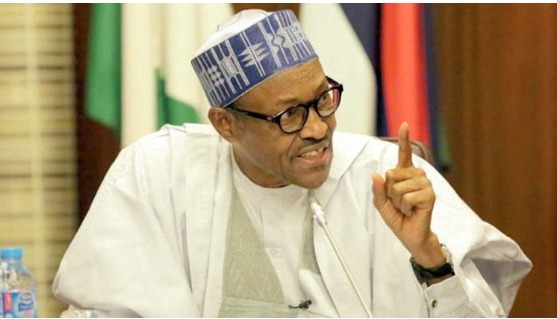 President Buhari. Photo credit: Premium Times
"I met again with the IGP tonight. Our determination to reform the police should never be in doubt," Buhari tweeted.
"I am being briefed regularly on the reform efforts ongoing to end police brutality and unethical conduct, and ensure that the Police are fully accountable to the people," he added.
#ENDSARS Protest is being carried out currently by Nigerians in Abuja, Oyo, Lagos, Edo, and some other states across the country. The displeased masses on the extra-judicial killings and maiming by the SARS police unit have taken to the streets in protest and demand for the total disbandment of the squad operation hence the hashtag, "ENDSARS"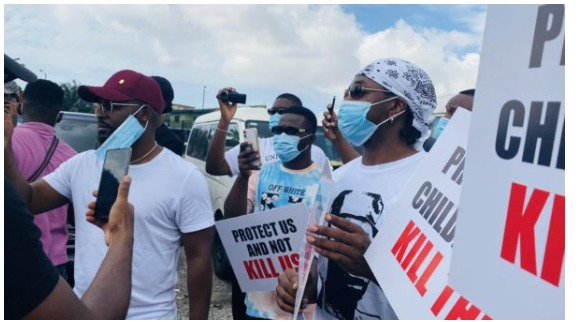 PHOTO: Falz and Runtown at #EndSARS protest in Lagos
The protests are also live on social media. According to the Guardian news; "There were more than 2.4 million tweets with #EndSARS on Friday." There are also testimonies on social media from victims of SARS who testified against them and demanded total disbandment. Some celebrities have been spotted among the protesters. Some tweeted the hashtag protest.
The Squad has been charged and accused of several offenses like bribery, illegal arrest, injustice, cruelty, extra-judicial activities, molestation, brutality, etc. In reaction to this, the President said he ordered the IGP "to conclusively address the concerns of Nigerians regarding these excesses, & ensure erring personnel are brought to justice."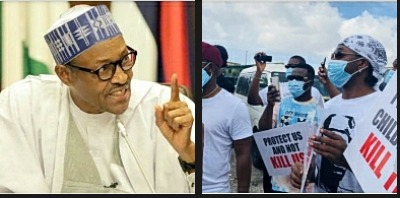 News source: Guardian News