Revealed! 9 Nollywood Actors Who Don't Use Their Real Names
Do you know the list of Nollywood actors who don't use their real names? In the entertainment sector, pseudonyms, pen names, and stage names are all common. A lot of well-known artists, musicians, writers, and actors adopt stage names for a variety of reasons ranging from better branding to privacy.
Now, these names become so well-known that audiences mistakenly believe that the act's stage name is their real name.
In this article, we'll count down 9 Nigerian Actors using Stage Names, and of course, I'll tell you their true names. Are you ready to take the plunge? So, let's get started!
1. Femi Branch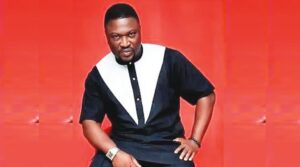 Femi Branch is a Nigerian actor, director, and producer who began his career in 1991 and has since appeared in a number of popular films such as Out of Luck, Love is War, Nneka The Pretty Serpent, and others. Even while admirers of Femi Branch insist that the actor's last surname is Branch, it isn't included in his official name.
David Babafemi Mauton Osunkoya is Femi Branch's true name.
There is no such thing as a "Branch."
2. Frank Donga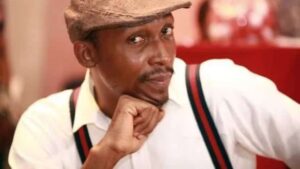 Frank Donga, a Nigerian actor and comedian, rose to prominence after acting in the renowned web series The Interview on Ndani TV. Since then, he's appeared in films such as Three Thieves, One Lagos Night, and She Is. On stage, this actor goes by the name Frank Donga, but his real name is something quite different.
Kunle Idowu is Frank's true name.
Frank Donga is so dissimilar to him.
3. What is Kanayo O. Kanayo (KOK) real name?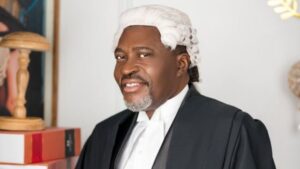 Kanayo O. Kanayo is another moniker that you might be astonished to learn isn't the actor's real name. The name has a first name, an initialed middle name, and a last name, so it appears to be a whole name and you don't question it.
The real name of Kanayo O. Kanayo is Anayo Modestus Onyekwere.
This is one that, despite the fact that I am well aware of it, still surprises me.
4. Saint Obi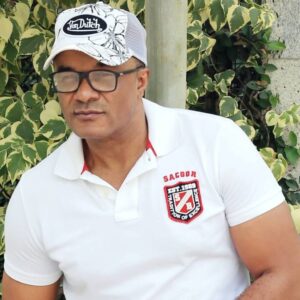 Star actor Saint Obi, who commanded the screens for so long before vanishing from the scene, does not have the name Saint Obi on his passport.
Obinna Nwafor is Saint Obi's true name.
The Obi was obviously a descendant of Obinna, but where did Saint originate from?
5. Okey Bakassi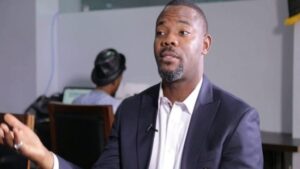 Okey Bakassi is a comedian and actor best known for his part in My Flatmates, as well as films like Onye Ozi & Love, is in the Hair. I'm not sure why I didn't challenge the name Bakassi before, but it's clear that it's not his genuine surname now that I have it again.
Okechukwu Anthony Onyegbule is Okey Bakassi's birth name.
Nollywood Actors Who Don't Use Their Real Names
ALSO READ: Latest Men Kente Styles for Church Wears 
6. Saka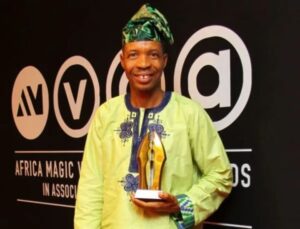 Saka, a popular entertainer, is another comedic actor who acts by a stage name. While many people notice Saka's look almost instantly, few people are familiar with his name.
Afeez Oyetoro is Saka's true name.
Saka is so contradictory to him.
7. Ken Erics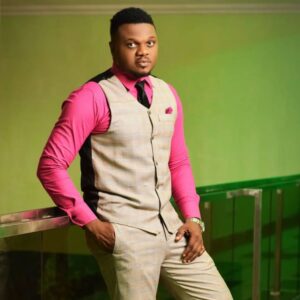 Ken Erics is a well-known Nigerian actor who has been in a lot of films. Whenever people hear or read Ken Erics, one automatically presume the actors' first and last names are Ken and Erics. However, this is not the case.
Ekenedilichukwu Ugochukwu Eric Nwenweh is Ken's real name.
It is Nwenweh, not Erics, that is his last name. However, it's clear to understand how he was able to separate Ken Erics from his entire government name.
Nollywood Actors Who Don't Use Their Real Names
8. Jim Iyke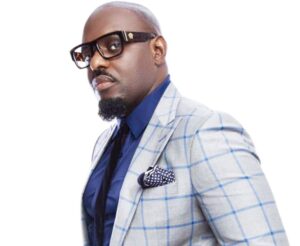 Jim Iyke is one who continues to surprise me. I thought the beloved actor's initial name was Jim and his last name was Iyke, but that was not the case.
James Ikechukwu Esomugha is Jim Iyke's real name.
9. Segun Arinze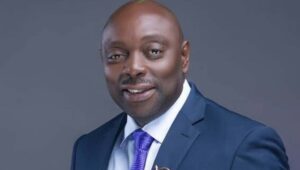 Segun Arinze has blown my mind! If Jim Iyke shocked me, Segun Arinze has blown my mind! Are you aware that Segun Arinze is not his real name? Arinze isn't even a part of his given name.
Segun Arinze is Segun Padonou Aina's real name.
"Music changed my name from 'Segun Aina' to 'Segun Arinze,'" Segun told The Punch when asked why he changed it. because he began his career as a musician
Final Thoughts
Which of these names piqued your interest the most? Leave a comment below this blog post to let us know what you think.
Have a good reminder of your day until next time.
Nollywood Actors Who Don't Use Their Real Names
Nollywood Actors Who Don't Use Their Real Names
Nollywood Actors Who Don't Use Their Real Names