How to Increase Transfer Limit on AccessMore
How to Increase Transfer Limit on AccessMore. According to the official access bank website, the individual transfer limit of the access more app is #5 million, #1 million per transaction. Follow 9jainformed.com on her Trending Fashion styles for men, women and children for all Material designs reining this 2021.
This post is for Access Bank customers, those who are using the bank's mobile App. In our previous post, we wrote about how to increase transfer limit on the Access bank Mobile App. But unfortunately, the era of mobile App is fading out soon in Access bank online banking.
In fact, it has been stated that by January 2022, no Access bank Mobile App user will be able to carry out any transaction using Access mobile App. It will be all about AccessMore. You will need to uninstall the old App and install the new one which is AccessMore.
Here, we shall be discussing all you need to know about AccessMore, how to install and setup the App on your device. If you are using Access bank App, you should be seeing this message in your notification to migrate to Access. It is good for you now to change before the old App will fade out.
Since the advent of mobile internet banking, the handling of money has been quite easier and less stressful as well. To purchase a good, or pay for a service nowadays, especially when large sums of money are involved, you must not necessarily be with the cash physically, as that has a lot of risk and stress accompanied with it.
YOU MAY READ:
How to Increase Transfer Limit on AccessMore
Access bank users can increase their transfer limits from #200, 000 to N1m per transaction and N5m per day. This is to say that users can transfer #5,000,000 (5 Million) in a day but it will be done in tranches of N1 Million into 5.
You can easily transfer money for a service rendered to you or a good which you purchased using your bank's mobile app or their internet banking service. This is safer and easier than carrying large sums of money around.

But, just like the popular saying, 'anything that has advantages also has disadvantages', the modern way of banking (that is through internet banking or mobile banking) also has its risks or disadvantages.

Despite the fact that it has made easy and virtual transfer of money possible, it also makes it easier for fraudsters to gain access to an individual's bank account and steal their money.

When a dubious website is used for the purchase of goods or services, or any other stuff that relates to mobile money and banking, the owner of the website might be able to gain access to the users' bank accounts, because in the process the user may be required to input their bank details thereby giving access to dubious and mischievous people.

As a result of the possibility of fraudsters to scam and steal from the banks customers, some banks (including access bank which we would be talking about) have placed a limit on the amount of money that can be virtually transferred by customers as a way to curtail the occurrence of this incidence.

This step does not totally stop the possibility of losing money to fraudsters, because it is nearly impossible for banks to detect if the person requesting for a transfer is not actually the account owner, but on the other hand, it actually gives customer a chance to block their bank accounts once they notice any transaction without their prior permission.
About Access Mobile App
The access mobile app, just like many other banks have their respective banking apps, is the official mobile banking app of the access bank to bring their banking services to the doorsteps of their customers. The emergence of this app has enabled customers of the bank to carry out transactions from the comfort of their homes and with less stress as well.

AccessMore banking app also has a transfer limit placed on it mainly for security reasons. The transfer limit of the access mobile app is #2 million, with a maximum of #200,000 per transfer.
Although this does not totally stop fraudsters from stealing from customers, it gives the customers a chance to control it. However to better serve customers, a lot of banks also give their customers a chance to customize their transfer limit.
How to Increase Transfer Limit on AccessMore – Quick Tip
About AccessMore App

According to Access banks official website, the accessmore app is an innovative mobile payment application which is built on cutting-edge technology and which offers personalized services and excellent customer experience.
Frequently Asked Questions on AccessMore Services
How can I transfer Money or Air Time on Access Bank without Data or Air time on my phone?
Access Bank users can make transactions on their phones without data or air time Using USSD Code. Access Bank's USSD code is *901#, which allows you to perform and enjoy payment services from your smartphone without even using airtime or data.
Just dial *901# on your phone and press send. You will be directed on what next to do.
WHEN Would THE ACCESS MOBILE APP BE NON-FUNCTIONAL?

Due to the invention of the AccessMore app, the access mobile application would eventually fade out and be non-functional. This will take place in January, 2022 according to Access Bank information centre.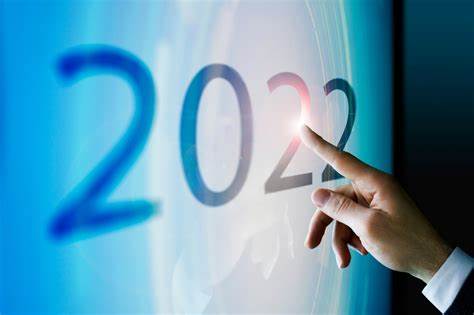 For the convenience of customers, the bank left its mobile app to be functional till 2022 for old customers who are using the mobile app to have enough time to switch over to access more.
How to Increase Transfer Limit on AccessMore – Quick Tip
What is the REASON FOR THE RELEASE OF THE ACCESSMORE BANKING APP?
The AccessMore mobile banking app was released by Access bank to continually give 'More' to their customers. As said by the Access bank CEO, Mr. Hulbert Wigwe, the AccessMore mobile app does not only deliver the best combination of both mobile apps, it also accommodates the unique needs of existing users delivering the best experience on a world class platform.
What is the DIFFERENCE BETWEEN THE ACCESSMORE APP AND ACCESS MOBILE APP
What is the difference between AccessMore and Access Mobile App? The difference between the AccessMore app and the Access Mobile app is that the AccessMore app brings extra benefits to the customers and as well creates a wonderful customer experience for the customers.
The AccessMore app also has a lot of features that the old Access bank mobile app does not have. Here are the unique features found in using AccessMore: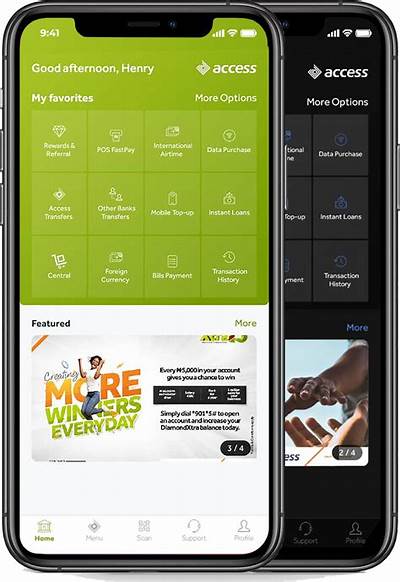 Some of the peculiar features of the AccessMore mobile app include:
Dubai Visa application
Better customer experience
Target Savings
Foreign currency transfers
Flight booking
Instant loans
Dark theme
Nearby payment (Bluetooth payment)
Schedule payment
Flight booking
Secure face ID
AccessAfrica
Foreign currency transfers
Credit card repayment
Access Rewards
XclusivePlus Subscription
Digital Marketplace (Central by Access) And lots more.
How to Increase Transfer Limit on AccessMore – Quick Tip
How to Install AccessMore on Your Phone
Installing AccessMore App is as easy as ABCD. It is the same process you followed when you downloaded the first Access mobile App.
The AccessMore mobile banking app can be freely downloaded from the IOS mobile app store or in Google play store. For Android users, just open Google play store App on your phone
Open Google play store in your Android device.
Click on the search box.
Type in 'AccessMore' and click on search.
Click on the app as it shows and click on download.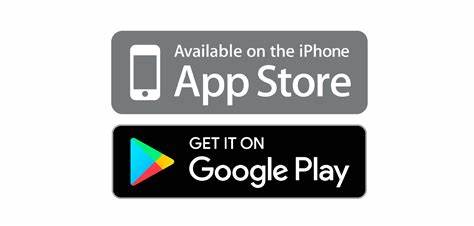 How to Activate the AccessMore for Existing or Old Customers
Download the AccessMore mobile banking app. (Refer to the above paragraph for help)
When you are through with the installation, login to the app with your existing credentials of the old Access or Diamond mobile app.
How to Activate the AccessMore Banking App for new Customers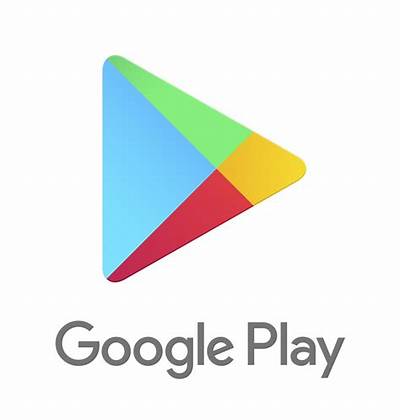 Download the AccessMore mobile app from Google play store.
Click on 'sign up' to register.
Select unique user id and password.
Create PIN with card or OTP sent to mobile number.
How to Increase Transfer Limit on AccessMore – Quick Tip