Wicked soul! She gave this Baby Hypo because of #50,000


Video of a Teenage Girl who Gave a Newborn Hypo to Drink.
Video of girl who gave a newborn Hypo to drink stir commotion on internet. Read the story of this teenage girl from Anambra State who was hired by a lady to kill another woman's child. She made this confession in the video when she was being interrogated.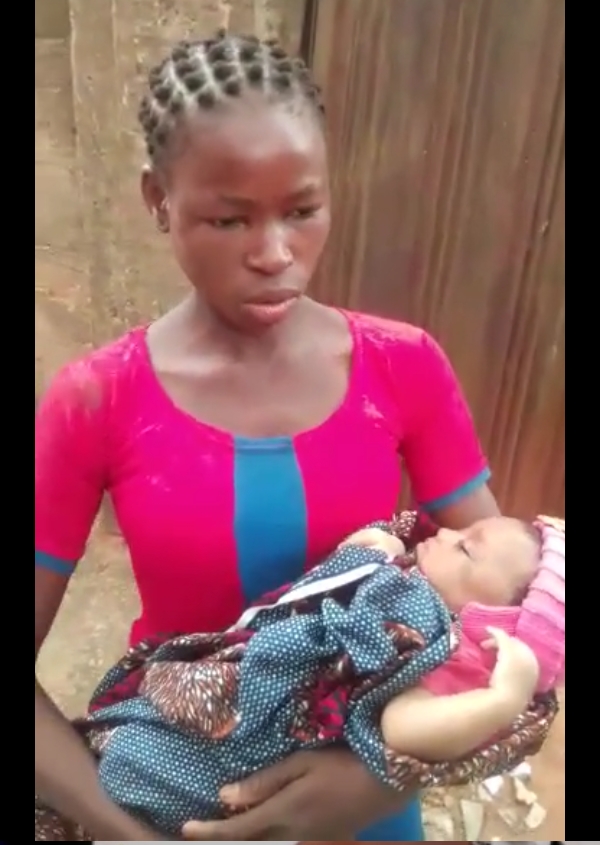 A disturbing video is trending on social media of a girl who is carrying a dead child in her hand. She killed the newborn baby with hypo.

When she was asked, she admitted she killed the baby because she was paid by a lady called Chisom. The said Chisom allegedly promised her fifty thousand Naira if she could kill the baby. She eventually carried out the mission.
She Gave another Woman's Baby Hypo to Drink
She confessed that killing the baby wasn't a big deal for her because she is a regular visitor in the house of the woman who has the baby. The mother of the dead child is having a problem with Chisom; something like dragging the same man.
So, the only way to get to the woman was to kill her baby. She had to hire a neighbor to do that for her.
The unsuspecting mother of the dead child left her child at home while doing the house chores. She said came to the woman's house and greeted her. And when no one was looking, she sneaked into the baby's room.
She gave hypo to the newborn baby and made him drink enough quantity. The teenage girl quickly left the house.
It didn't take time before the newborn baby began to react. The mother said she picked him from the bed and noticed his body was wet with hypo. She raised alarm when the baby began to convulse.
The neighbor came around and suspected the teenage girl. and she died. It also happened that she bought the Hypo which she gave the child within.
But she denied all of the allegations. When the man who sold the Hypo asked her to bring the Hypo she bought it from him that morning. she couldn't deny it any longer.
She Gave another Woman's Baby Hypo to Drink
Before the baby was taken to the hospital, he died on the road. She killed the innocent newborn b because she was promised fifty thousand Naira. The world is wicked!
Share this story.
She Gave another Woman's Baby Hypo to Drink