The bridesmaid who Stole the show for in her Friends Wedding.
Ladies, Will You Allow This Type Of Lady To Be Your Chief Bride's Maid at your wedding? I came across this photo of a lacy's wedding that is setting the internet on fire.
There is nothing so special about the wedding except the large butt of the chief's bridesmaid. The posing and size are something else.
So, people are asking if ladies will allow this type of lady to be their chief bridesmaid for their weddings. I have seen some ladies' responses and I want to say my own opinion.
Before I give my own answer, I want to know why the cameraman is focusing on the Chief bridesmaid more than the bride. And you say life balance.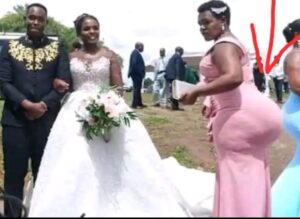 Ladies Will You Allow This Type Of Lady To Be Your Chief Bride's Maid?
I saw a wedding photo on social media that is raising dust. I decided to share it on my blog. I have asked a question and I will also give my answer.
Ladies, I asked, will you allow this type of endowed lady you are seeing here to be your chief bride's made? My answer is capital noo! Am I mad?
Even if she is my sister, I will give her another role to play. I will not allow her to divide my wedding with her federal might. Life is hard and unfair. Even the cameraman left the couple and focused on the federal might.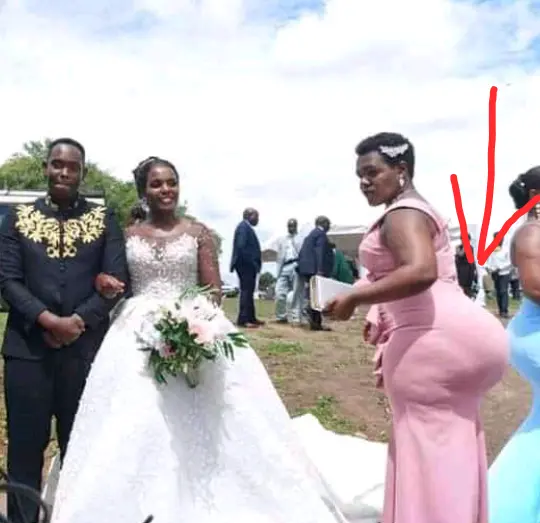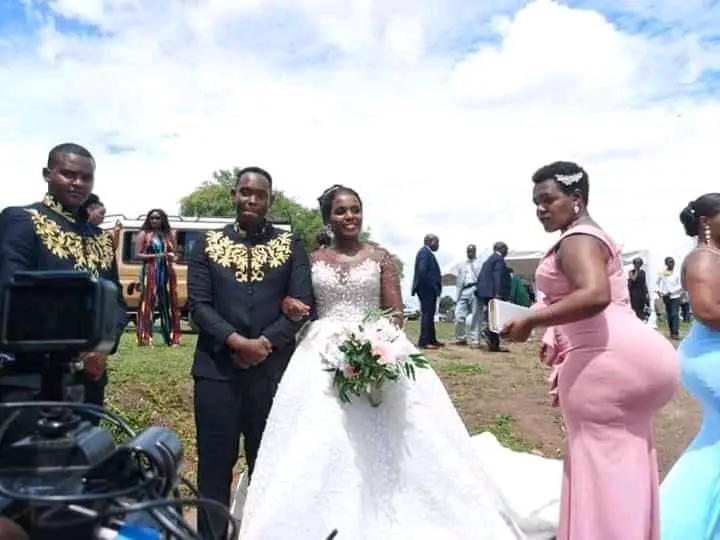 Read the funny ways people have been reacting to the wedding photo. Give your answers.
Ladies, Will You Allow This Type Of Lady To Be Your Chief Bride's Maid?
See Reactions: Screenshots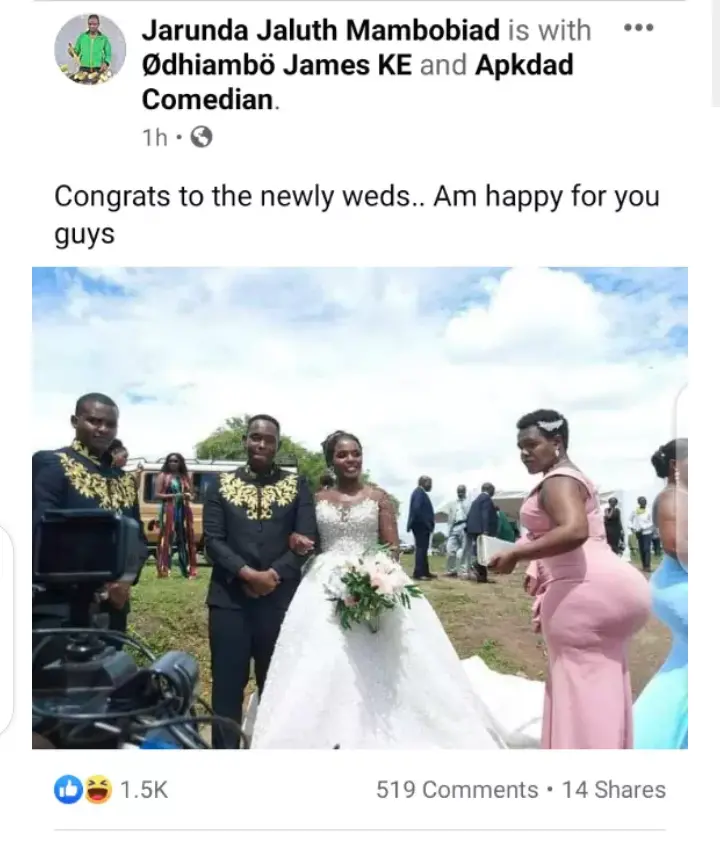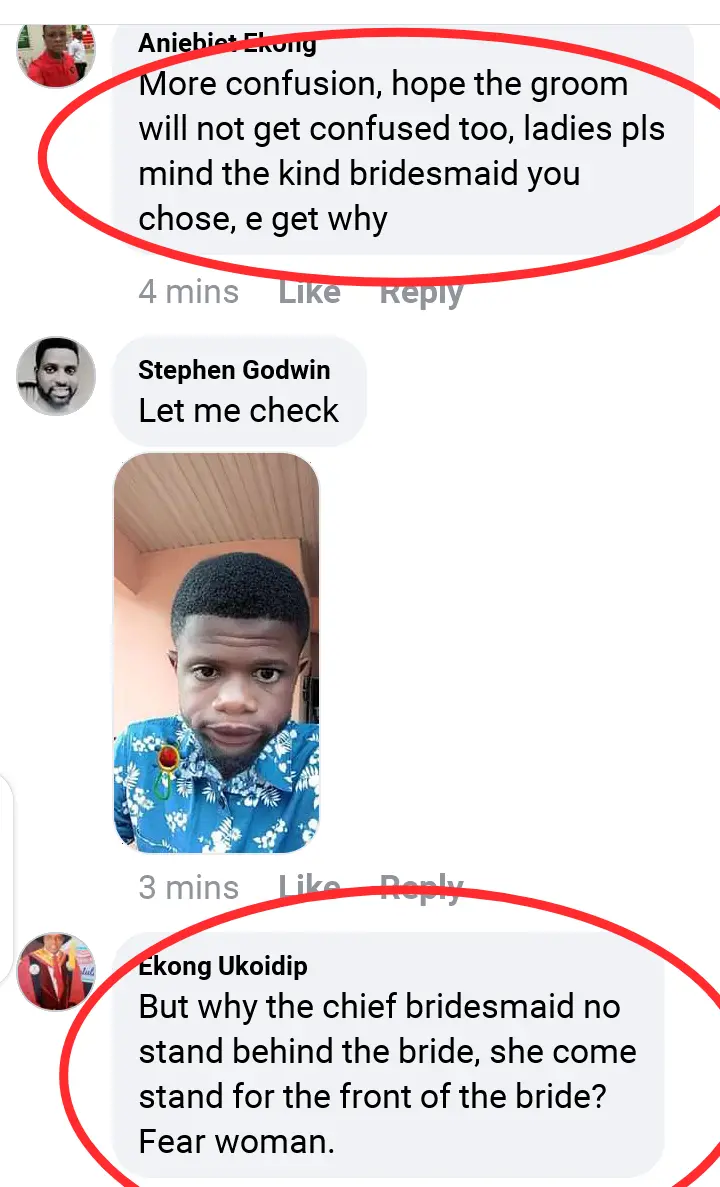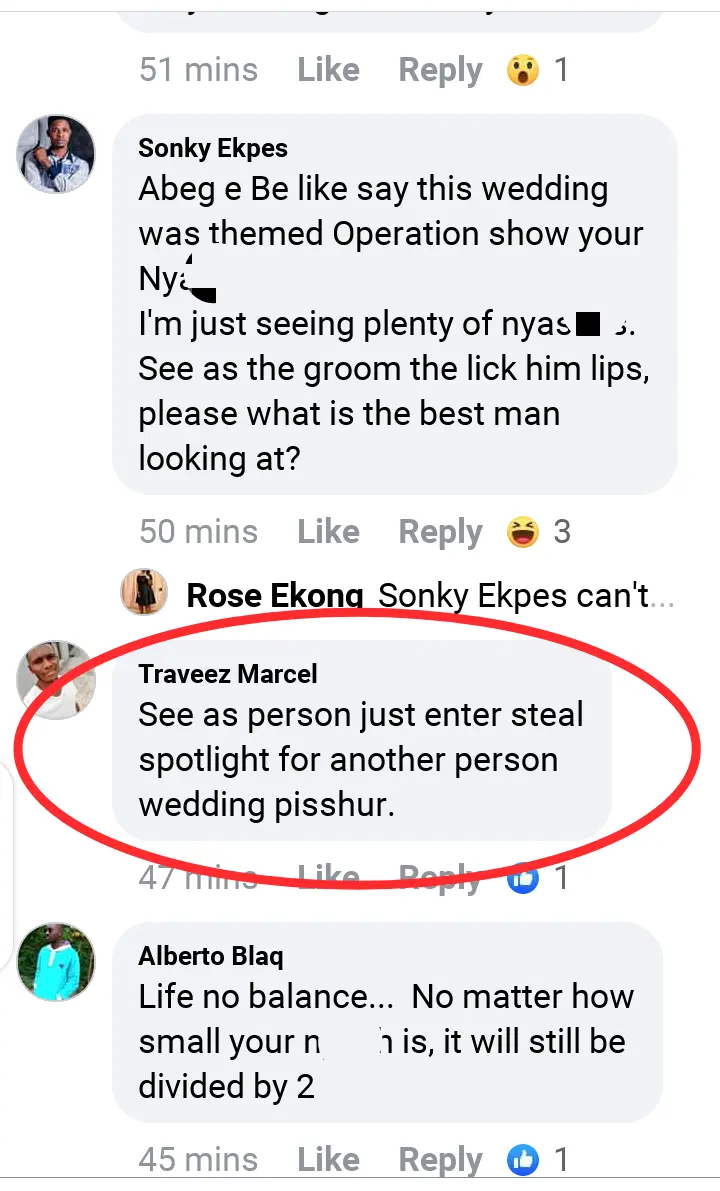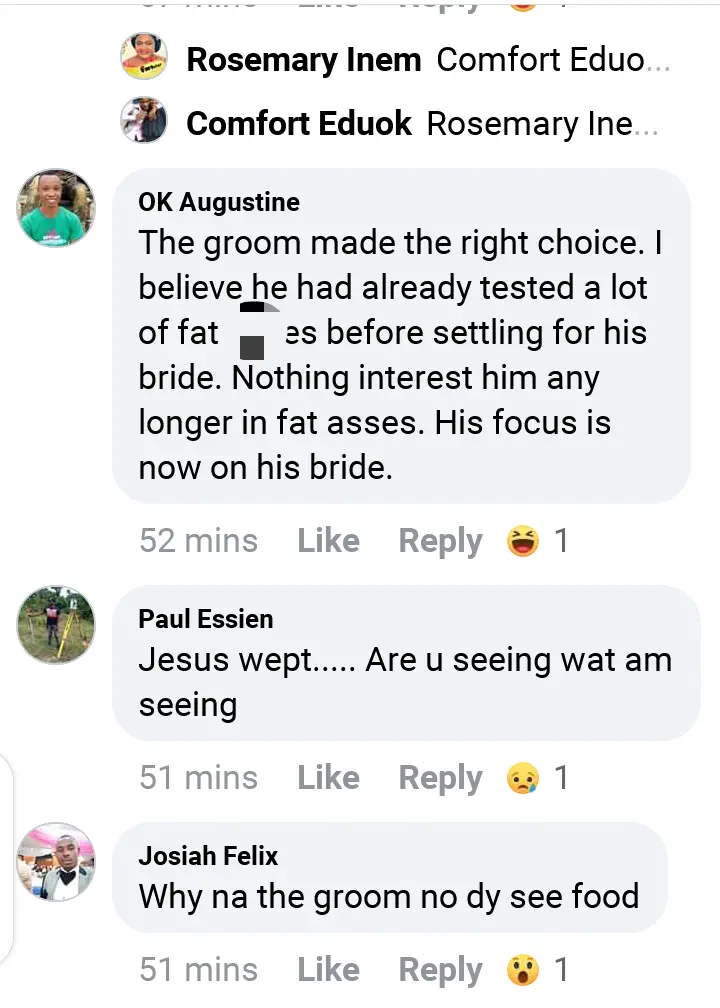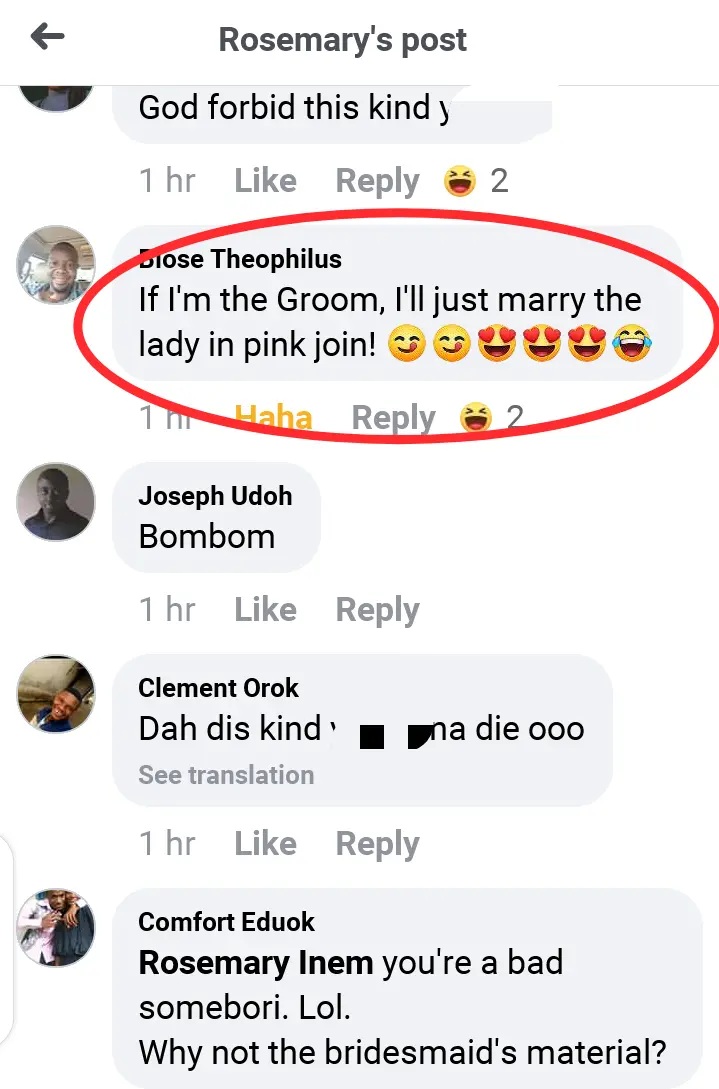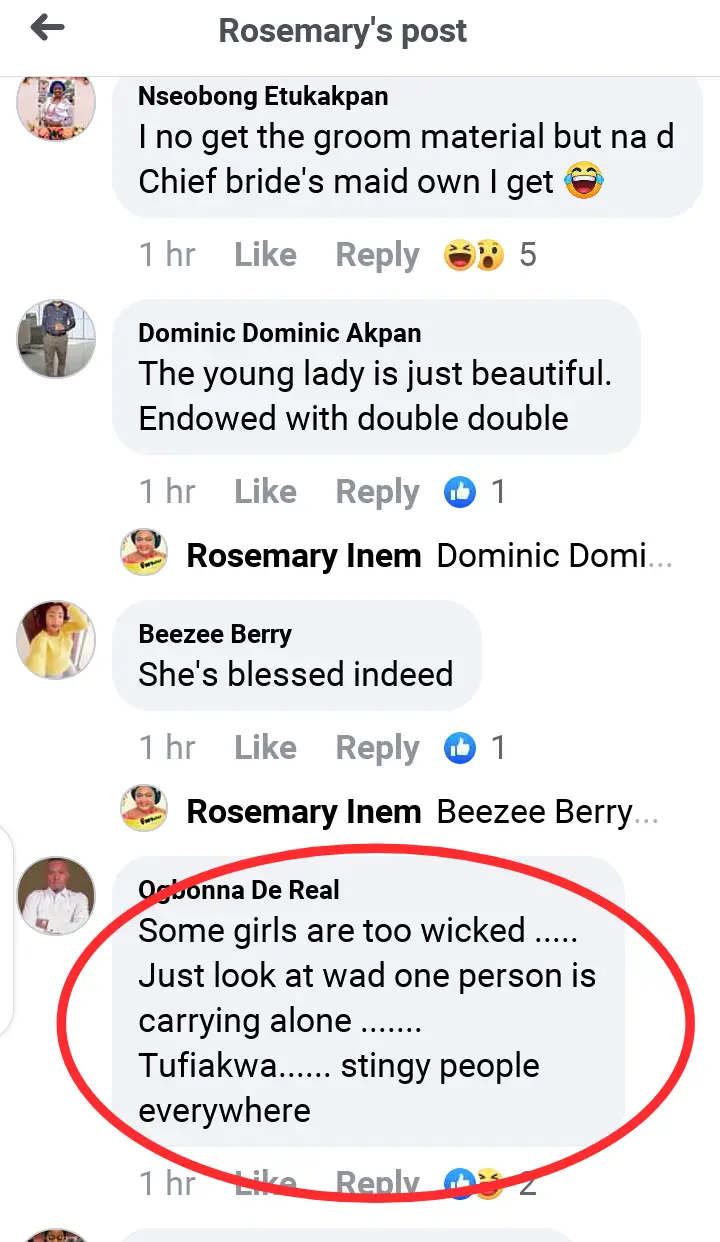 Now. can you now justify my point of view from the comments of social media users? The backside is something else. I am even asking why the cameraman I was given special focusing to the girl with the large butt.
I have seen the reason why a female friend of mine said that in her wedding, none of her maid of honour will be finer than she is. Imagine walking out with them in the hall and all eyes will be on one of them.
Mbanu! No be juju be that? I can't allow such a person infront of my wedding. Shikina!
The Summary
Will you still make her your bride's maid? Won't she divide your wedding and get all the attention?
Thanks for reading. Remember to always check on us at 9jainformed.com to ask your questions and check for more updates.