Children Kampala Adire Styles reigning this 2021.
Kampala or Adire is a name given to fabric because of its uniqueness. This type of material fabric is very popular among the Yorubas.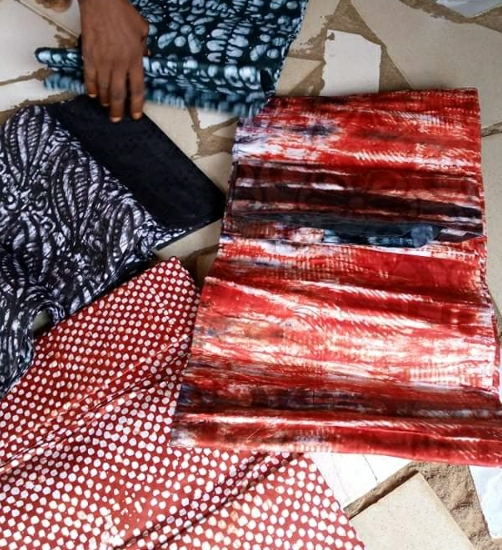 In fact, Kampala Adire is part of Yoruba culture. This beautiful material design is majorly produced in the Yoruba land by the Yorubas.
Kampala is also known as Adire. It is a kind of fabric originally produced and worn by the Yorubas. It like every other fabric. But what differentiates every other fabric from Adire or Kampala is the addition of tie and dye.
The material is gotten when parts of the fabric are tied with rope. The tied sections are dipped inside different colors of dye to set unique colorful fabric. The dyes are allowed to dry on the fabric.
In our previous post, we shared 50 plus Kampala Adire styles or designs for ladies. We made selections of beautiful but trending styles of Kampala that are reigning for ladies in 2021. See the article here if you want to read it.
Latest Kampala Adire Styles for Children in 2021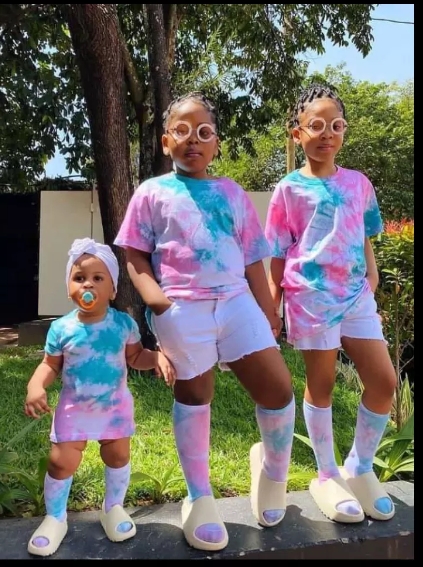 2021 Latest Kampala Styles for Children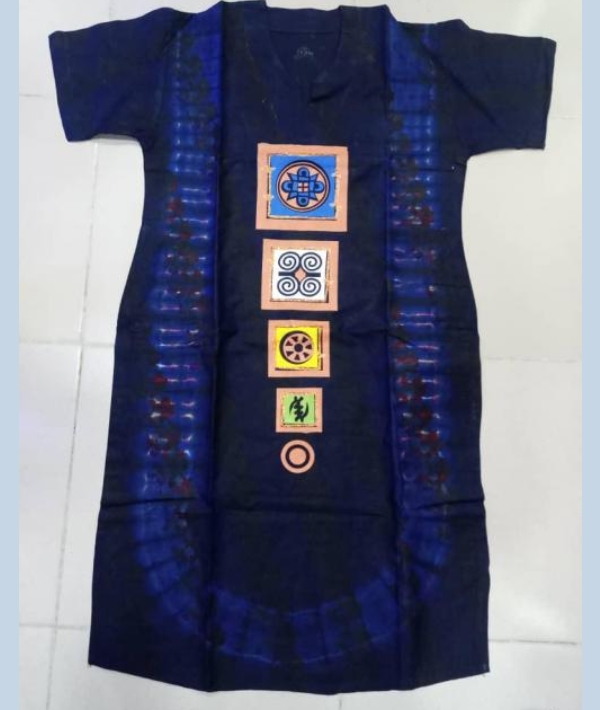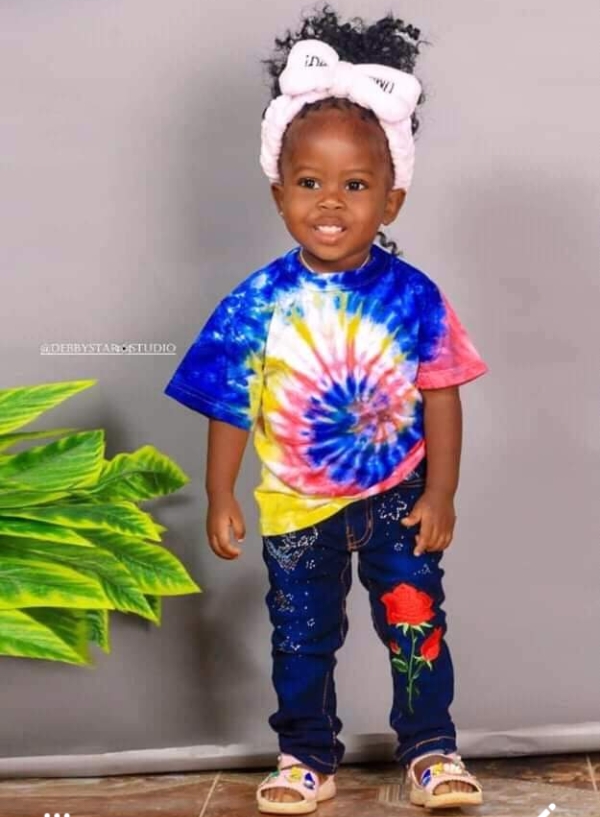 Here, we want to show you some beautiful Kampala styles for the children. These styles are trending in 2021. 
One thing about Children Kampala Adire styles is that you can't find any on the Internet. I doubt if anyone has written about it. Another challenge about this post is that there is hardly a post or photos on Children Adire and Kampala.
People tend to focus more on adults' styles. All the posts available about Kampala Adire styles are all about adults that one will be moved to ask; is Kampala fabric not meant for the children too? Of course, it meant for them too.
Kampala material is for everyone. It looks fabulous on children, the way it looks on adults. In fact, with these few photos I saw about Children's Kampala styles, it appears, the children rock it better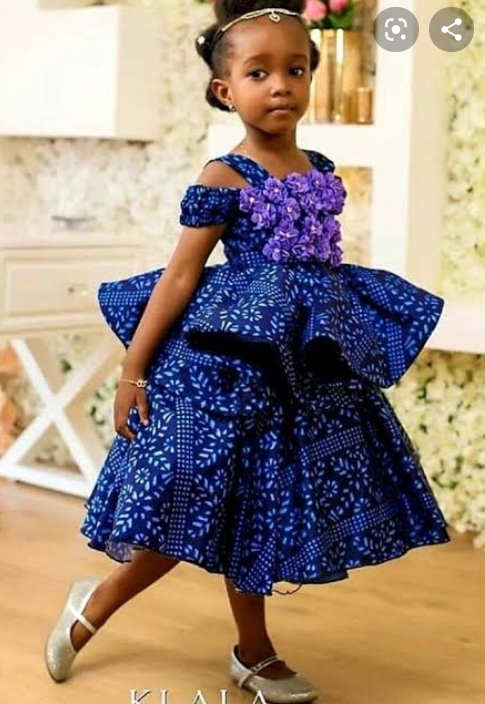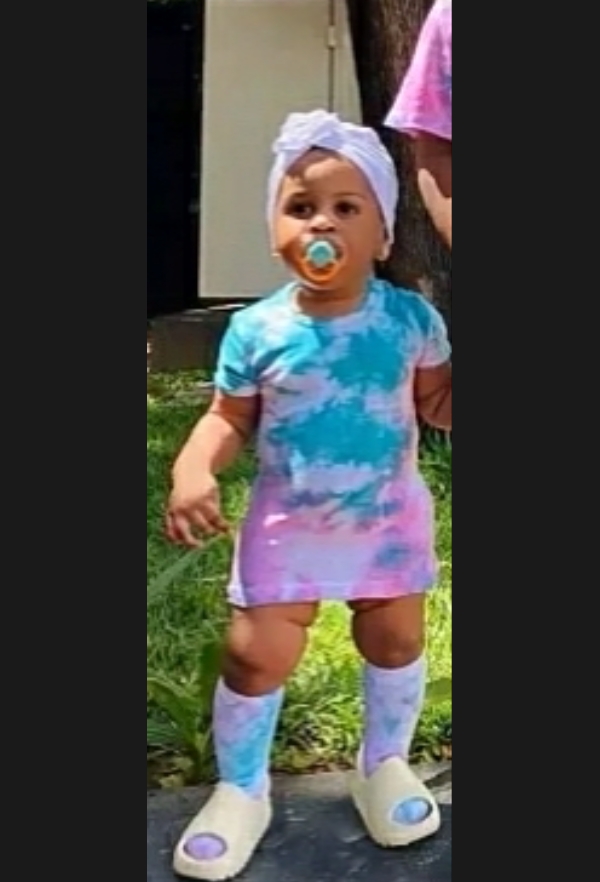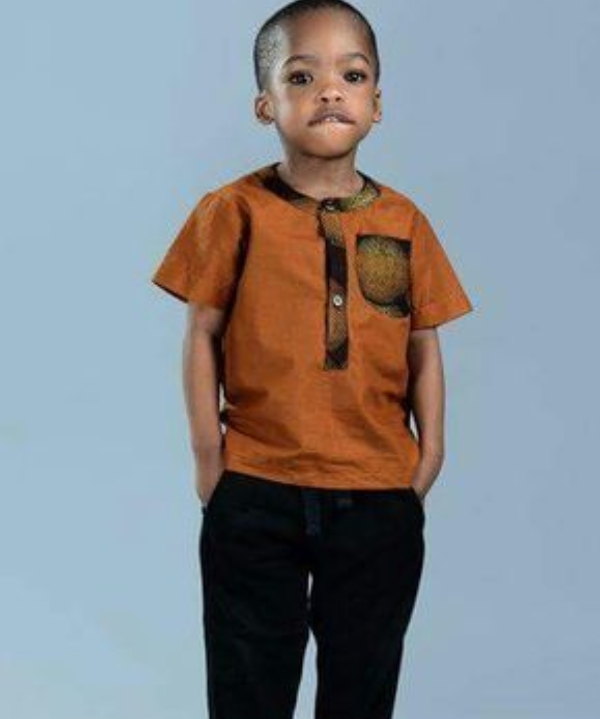 Types of Materials for Kampala designs for Children
When we talk about Kampala and Adire, people's minds are always on fabric, plain fabric. But this is not the only material for tie and dye.
Any material can be used for Kampala Adire as long as it is plain. Recently, the materials trending in Kampala designs are polo and elastic designs.
Do you also know that you can convert your children's Socks into Kampala Adire design to give them a unique look? This fashion is trending now among many fashionistas in 2021.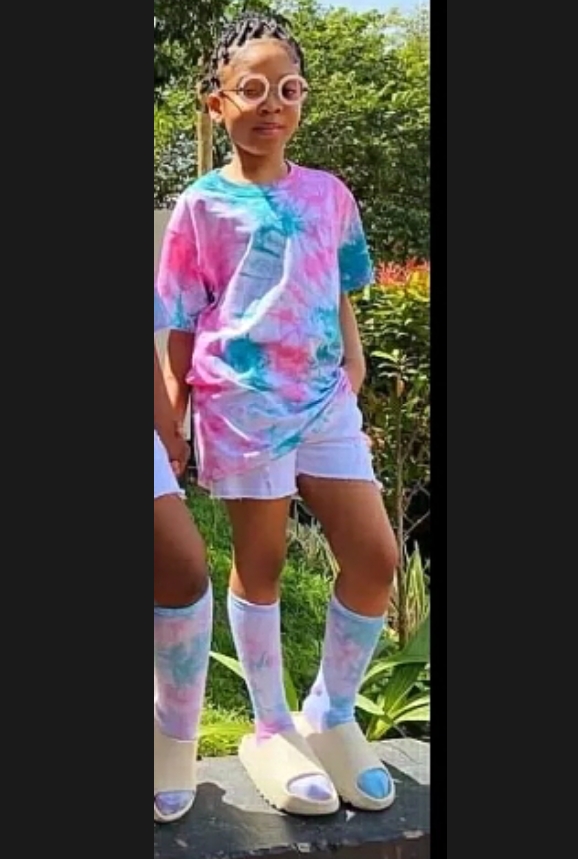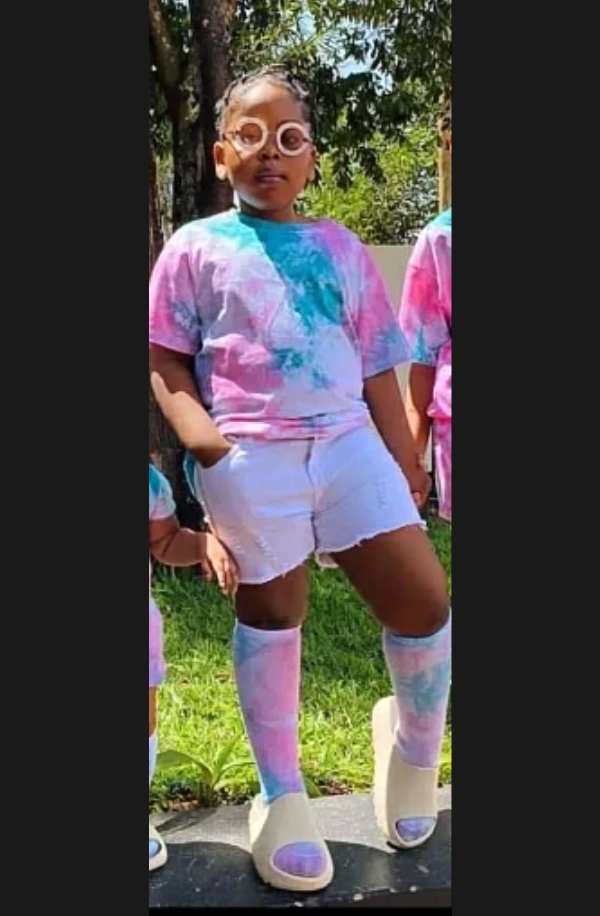 See Latest Kampala Adire Styles for Children
How about you having this Kampala style with you and your little cutie? I told you it mustn't be a fabric. As long as the material is plain.
Just look at the photo of mother and son rocking their Kampala styles made with a different material. I love this style. Children can rock it during the harmattan or cold season.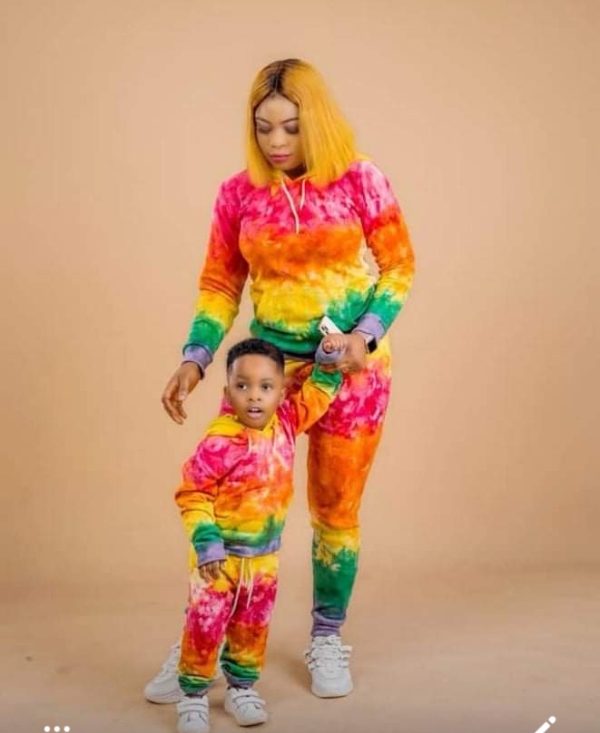 Also, families can rock this Kampala style for their special outings. It is rocks.