Harvard in London  Approves Igbo Apprenticeship System
Igbo Apprenticeship to be Accepted as a Certificated Business Course. Congratulations to all Igbo Boys Doing Apprentice (Ụmụ Bọị). Harvard in London  Approves Igbo Apprenticeship System. Read what Harvard Business in London Signs for them
Finally, the much spoke about review and adoption of Igbo Apprenticeship system, "imu Ahia or Igba boyi" as proposed by one of the Nigerian nerds, Prof. Ndubuisi Ekekwe has been finally approved by the Harvard Business Review.
This good news for the Igbo boys doing apprenticeship broke a few hours ago via LinkedIn and some concerned Nigerians took to the platform to elegized the erudite Professor.
According to the article published on Tekedia.com by Ndubisi Ekekwe in February 2021 on the processes of getting the system approved, the proposals passed the first reading at Harvard.



"The Igbo Apprenticeship System work passed the first phase of editorial work at Harvard. We have more phases to go, but everything is looking fine. Due to the nature of the topic, it is taking time."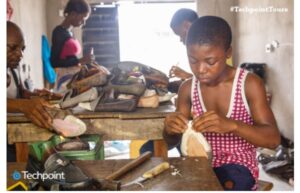 Latest on Igbo Apprenticeship system (Igba Boyi)
One of the posts; reads:
"Congratulations to our own brother, one of the Nigerians nerd, Prof. Ndubuisi Ekekwe on this milestone. His constant professional works are reaching the world stage far and wide, touching every sector of the world economy. I read this piece when he shared it on this platform, it was mind-blowing.



Indeed, it is another epic-breaking masterpiece. Thank you Prof for being a role model to all of us following you. No doubt, the world is indeed blessed to have a man like you.
Join me and celebrate this academic veteran Prof.Ndubuisi Ekekwe for this masterpiece."
Harvard in London  Approves Igbo Apprenticeship System.
What Does This Mean to the Igbo Apprenticeship system?
In case you do not know, the Igbo Apprenticeship system has existed for ages. It is a system whereby a young man undertakes to serve a man in the business. He does that with the mind of learning the business.
The man (Master, Oga) in turn will establish him in the same line of business when he finishes serving him for the agreed years.
Igbo apprenticeship system practises Master and servant relationship. This system of servantship is seen more among the Igbo businessmen who are established in one line of business or the other like, Electricals and appliances, drugs, Timbers, Cables, Metal and Rods, Provision stores, etc. As he serves his master, he also learned the business, getting ready for the time when he will be set free.
For the Igbo Apprenticeship system, the ranges of the years of services are from 5 years to 7 years. In the worst case, the unfortunate servants are detained for up to 10 years before setting them free.
At worst too, these people are framed up and sent home to their parents with nothing. Years wasted.
This is actually what Prof. Ekekwe's proposal at Harvard Business wants to address. That is, inclusive of the Igbo Apprenticeship system in the business.
Those who have gone for apprenticeship stand the chance of getting more than settlement benefits from their Masters.
What the Igbo Apprenticeship system tends to gain  with Harvard Business
Those who have gone for apprenticeship are placed with the same level as those who are schooling in the Higher Institution. This is to say that they will be awarded a Certificate equivalent to that of other universities (Harvard University Certificate.
This set of people will be regarded as graduates of an Institute and qualify to hold a higher office post anywhere in the world.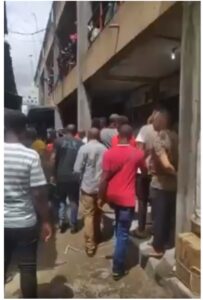 I have seen and known so many Igbo boys who are roaming the streets and markets because the money they were used in establishing businesses for them have finished and they have nowhere to look. Some of them were settled with diabolical money. The money disappeared as soon it was invested in the business.
This set of people have grown past the age of returning for a second Apprenticeship. So, they resort to trading agents (Igba oso ahia).
With this new development, those who have failed business can get their certificates and apply for work in the business firms. The Certificate "Nwa Boi" will receive from the Institution will offer him the chance of getting employed if his Master did not settle him.
Before now, no Igbo boy is proud to mention that he is into an apprenticeship. It is a title people are ashamed to be identified with. this is because people look down on the apprenticeship.



In Nigeria, University students are more regarded than those who are into apprenticeships. People look down on them until they start making money.
With the passing into Law of Igbo Apprenticeship to be recognized at the Harvard Business, it has upgraded the system.
Capped with Double Honour
Now, every "nwa boy" stands to go home to his parent's house with double honour. He will be set up with the money by his  Master and he will also receive a Certificate from Harvard Business School.



The Summary on Harvard in London  Approves Igbo Apprenticeship System.
Igbo Apprenticeship has been recognized at the Harvard Business School and it now goes with a Certificate equivalent to a University degree.
No one will look down on Umu Boi anymore. They also stand the chance of getting jobs anywhere with the Certificate and be accorded the same respect as degree holders.
Congratulations to all Igbo boys doing Apprentice!