Alcohol 2020 – Funny Wedding Invitation card
"It is Finished…"– Name couple chose on their Wedding Invitation card has stirred dust on the Internet. Alcohol 2020 – Funny Wedding Invitation card.
Different reactions as the man identified as Paul Udechukwu chose a strange name for his wedding invitation. See the type of name he chose on his wedding invitation card that got people talking on social media.
There is no style we have not seen or heard in this year 2020. We have heard a lot and seen a lot. And now, a certain bride and groom-to-be have done it again on social media by setting it on fire because of the type of name they choose on their wedding invitation card. different reactions have trailed this name.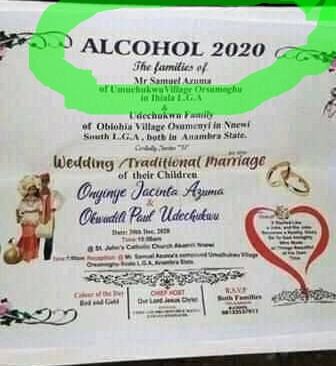 A social media user shared this wedding invitation on her Facebook wall and tagged it; "it is finished", meaning that the groom has finished the matter.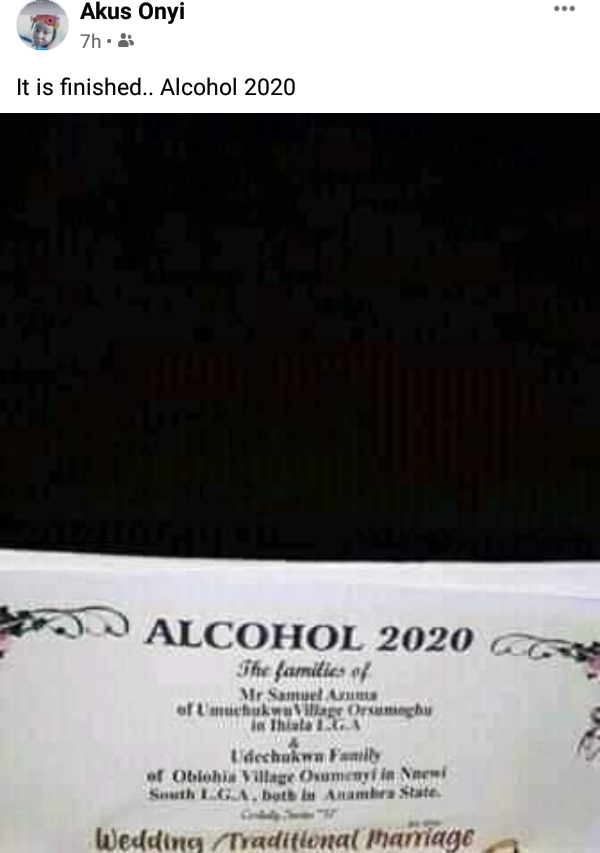 However, some social media users are not seeing anything wrong with the name. This group of people says the name is normal. They argued that the groom could be promoting the business he does. It could mean he deals on alcoholic drinks.
For me it is absurd. See screenshots of peoples' reactions: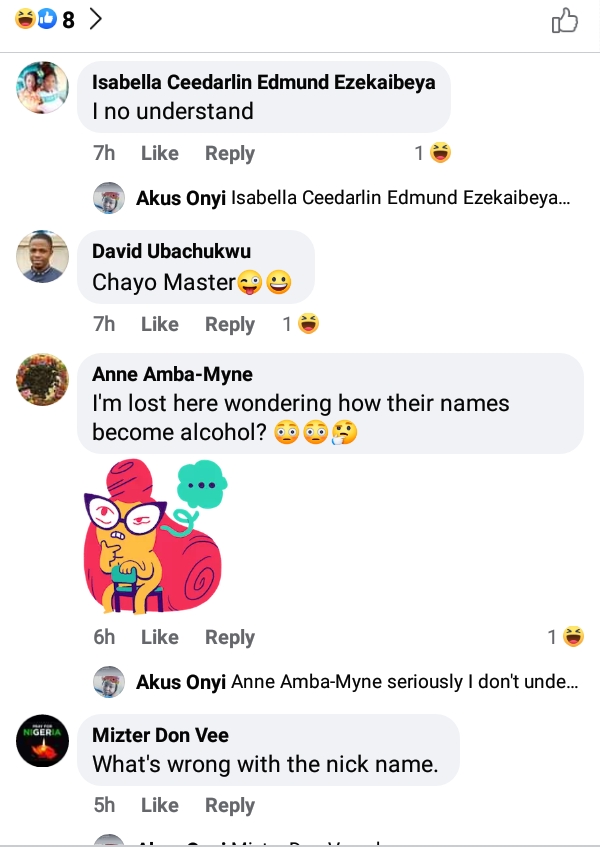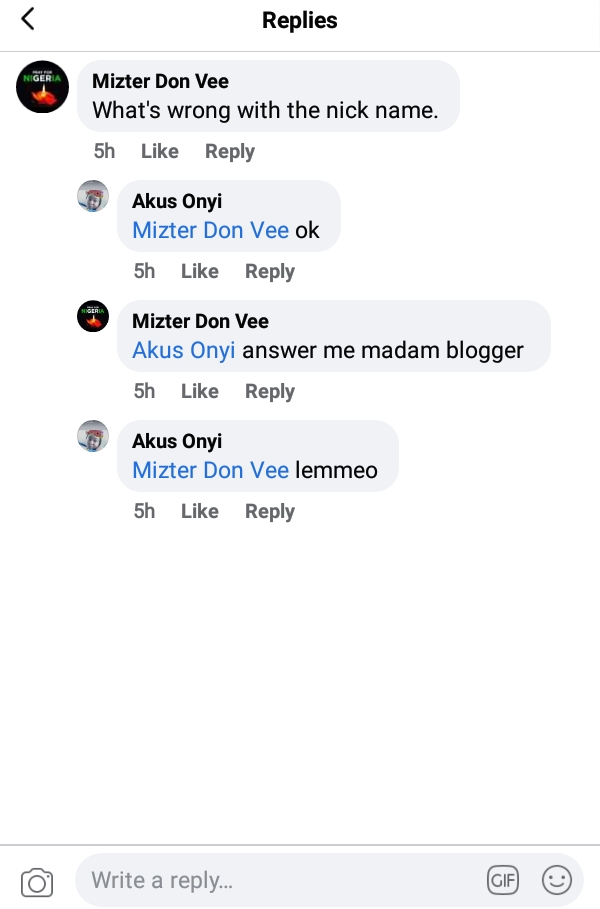 "ALCOHOL 2020″.
If I may ask, what could be the couple's reason for choosing this name? No one can give an accurate explanation but the two possible reasons may be because the groom is an alcoholic dealer or he is the chief of the alcohol drinkers association.
STORIES RECOMMENDED FOR YOU:
Man Spent $200,000 on Surgery to look like a Female Tiger. See What Happened to Him at last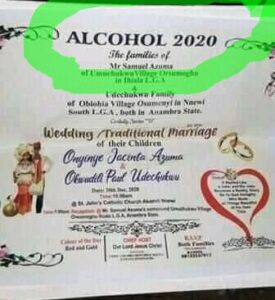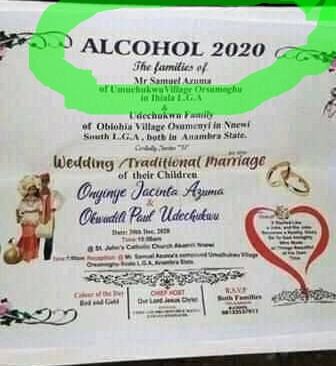 What do you think about this name? Are you ok with it? You can drop your opinion in the comment box.
Whatever be the case, all of us @ 9jainformed.com wish ALCOHOL 2020 a successful and happy marriage. May he find what he seeks in his marriage.