Land Dispute Between Arthur Eze Town Ukpo and Abba
The video of a group of women identified as Ukpo Women Organization who stage a weeping and crying protest in front of the Enugu resident house of Anambra Billionaire oil Magnate and philanthropist, Prince Authur Eze aka Arthur n'Ukpo has been circulating on social media. Land Dispute Between Arthur Eze Town Ukpo and Abba.
This protest was due to the unresolved land boundary dispute between the Abba and Ukpo communities. It was alleged by the women that he tampered with the land map; neglecting the age-long binding agreement between the towns.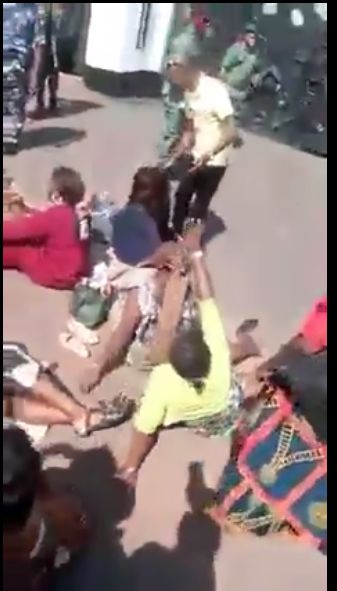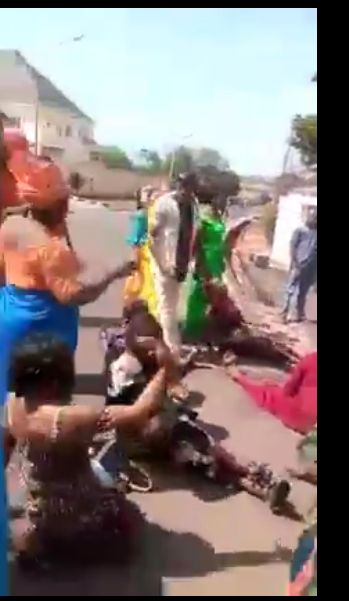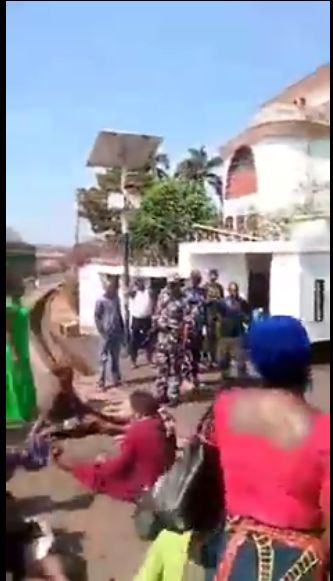 Group of Women Protest In front of Prince Arthur Eze's Residence in Enugu, Crying and Reigning Curses at Him.
RELATED POST:
According to the women, Abba and Ukpo were under oath many years ago and made a path never to encroach on each other's boundaries. This oath has been binding them until Author Eze tampered with it. The women were reigning curses on him wishing that nemesis catches up with him soon.
They went ahead to scream his name, calling him to come out and shoot all of them. They were falling on the ground in front of Arthur Eze's residence in GRA, Enugu. Meanwhile, neither the security at the gate nor Prince Arthur Eze came out to address them or said any word to the women.



As of the time of filing this report, Prince Arthur Eze is yet to say anything regarding the embarrassing protest in front of his residential house in Enugu.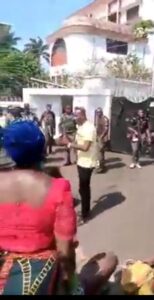 Image and news credit: Facebook