Gruesome Murder of Chimezie Ezike of Osumenyi by Ezinifite Youth
Osumenyi and Ezinifite in Nnewi South in unrest over the Gruesome murder of an Osumenyi Indegene by Ezinifite Youth. The Murder of Chimezie Ezike of Osumenyi by Ezinifite Youth.
The Story Behind the murder of Late Master Chimezie Ezike by Ezinifite Youths.
"Oga nde Oga's Boys Murdered Chimezie Ezike because he spoke against his evil actions towards me"– MRJPac Media.
Osumenyi and Ezinifite, two communities in Nnewi South that share common boundaries have not known peace for a few days over the murder of Late Chimezie Ezike of a native of Osumenyi by the Ezinifite Youths. His gruesome murder was attributed to a fight that ensued at a building construction site where he went to work.
According to an Indigene of Osumenyi who pleaded anonymity, she said the late Chimezie who should be in his early 30 or late 20, went to work in a building construction site in  Ezinifite as a laborer. He bought food from a local food vendor at the sight.
When he was asked to pay, he said he had no money with him. An argument ensued between him and the food seller and Chimezie slapped her and also threatened to beat her up.



The local food vendor ran home to alert his brothers and male friends in Ezinifite. The angry youths located Chimezie in a spot and confronted him. That was how the fight began.
They had weapons that they used on him. Chimezie began to run when he saw they had overpowered him and they ran after him. They pursued him and crossed the boundary.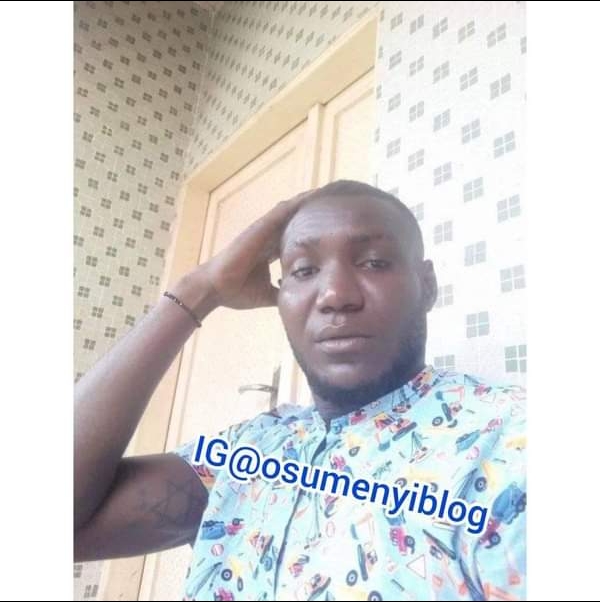 The late Chimezie ran into a family and fell but those who were at his heels did not stop. They entered into the compound with him and butchered him with axes and machetes.
An eyewitness said that the boys who murdered him used their axes on his head which shattered his skull. His screams and the screams of the people around the scene did not deter the people who committed the gruesome murder.
Meanwhile, on the other news, a popular Social Media page owner MRJPAC  who is known for charity works and donations went to Ezinifite for his usual charity work. But it ended on a sad note. He made a video, showing the world how he was humiliated and beaten up by OgandiOga' boys.



Ogandioga is a wealthy and popular philanthropist in Ezinifite Anambra State. He became so popular when he purchased trailers full of rice during Covid-19 lockdown in 2020 and gave them to everyone who came around.
He was nicknamed Ogandioga because of the nature of the wealth he has. His real name is Chief Godwin Agbasimelo. He also runs a charity organization and political ambition known as the "OgandiOga" Solidarity Movement. 
Gruesome Murder of Chimezie Ezike of Osumenyi by Ezinifite Youth
Later Development
MRJPAC MEDIA released another OgaNdiOga related video saga 3 days later. This time around not about his beating. It was about the murder and the death of late Chimezie Ezike.
He claimed the group of boys who attacked him were the same group who murdered Chimezie. He also accused Chief Godwin Agbasi aka Ogandioga of being the mastermind of the boy's murder.
He alleged that on the day he was beaten up that Chimezie supported his action. He was said to be openly criticizing those who were molesting him on the said date.



Chimezie was rushed to Nnamdi Azikiwe Teaching hospital, Nnewi North where he spent 4 days battling for his life.
So far, about 4 boys have been arrested by the police for his murder.
Gruesome Murder of Chimezie Ezike of Osumenyi by Ezinifite Youth
As of press time, the remains of Chimezie are still under Police custody for further autopsy and investigations. Delegates from both towns are meeting to see how to foster and sustain the long-existing peace between the two towns.
9jainformed.com learned that Osumenyi youths are yet to be pacified over the ugly incidence. On two occasions, they had planned to set houses in Ezinifite ablaze but the plans were always foiled by the leaders of the town who keep pacifying them.