Anglican Bible Study IGBO VERSION
Anglican Bible Study (Study 24), June 13, 2021, IGBO VERSION. The study has been provided for your use in the church and at home.
This Bible study outline for Church Nigeria Anglican Communion for today's service. See the complete English in the play store and down it for free.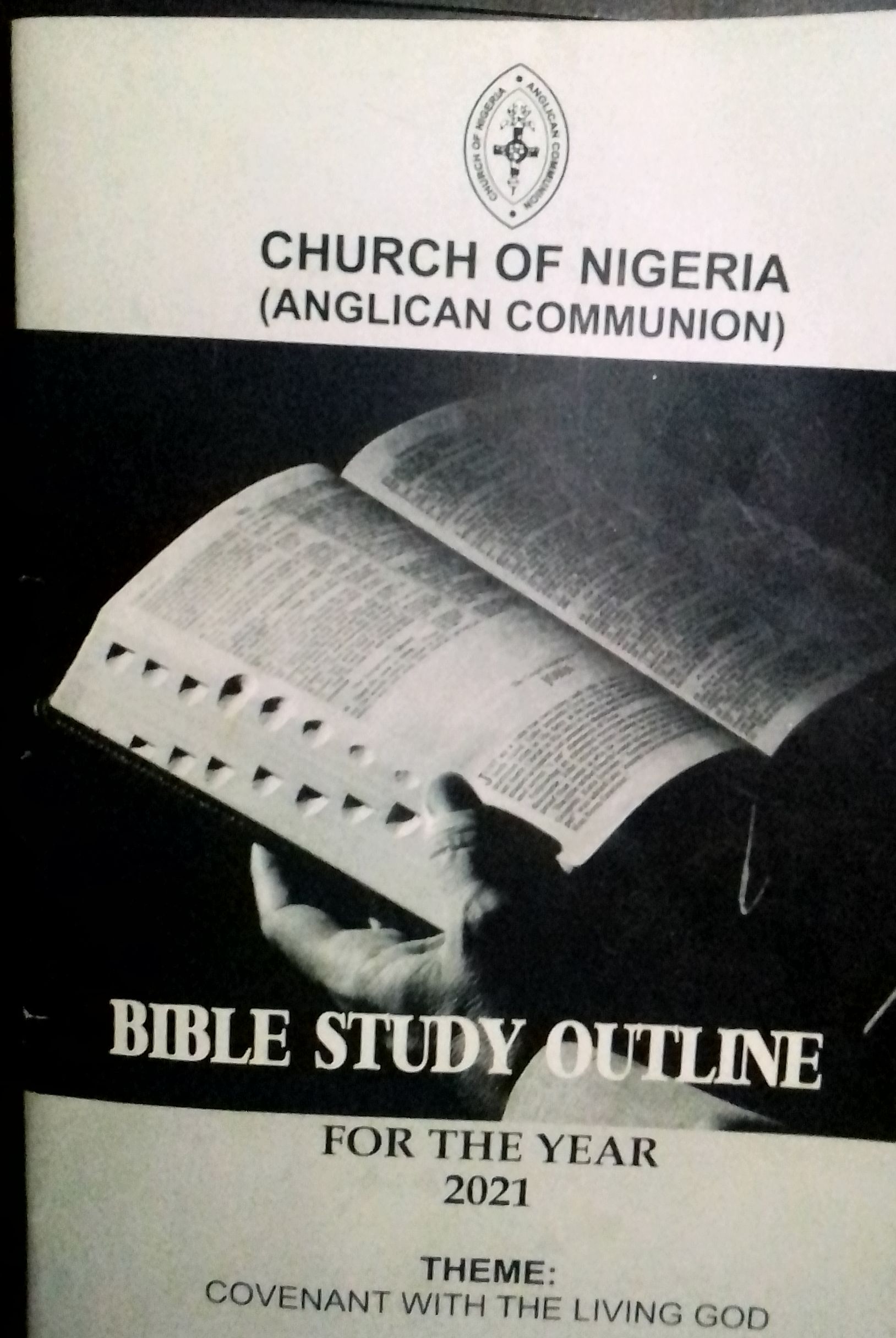 (IGBO)  IHE ỌMỤMỤ 24                                                 
SỌNDE NKE ABUO KA TRINTI GASIRI   JUNE. 13, 2021
ISI OKWU NCHỊKỌTA:    Ọgbụgba Ndụ anyị na Chineke Ukwu Dị Ndụ
ISI OKWU NTA Akara ngosiputa nke ezinulo N'itu Egwu, N'Asopuru Chukwu- Idiko na Ibiko n'otu.
 ISI OKWU:   Ihe ndi Puwagara iche N'ezinulo n'atu egwu Chukwu – Idi n'otu.
IHE ỌGỤGỤ AKWUKWỌ NSỌ: Psalm 133; 1 Cor. 1:10 – 17
EBUM N'OBI ỌMỤMỤ IHE          
Iji gosiputa, na idi n'otu, bu otu n'ime mkpuru nke Ezinulo n'efe Chukwu n'ezie. .
Iji gosiputa ihe puru iche nke idi n'otu ga-eme n'Ezinulo obula na-efe Chukwu n'ezie.
NKỌWA OKWU: Di ka ndi nke Kraist, , ezinulo nke Kraist obula ga-agba mbo ka nkewa ghara ibata n'ime ha.  Ekwesighi inwe nkewa n'ebe umuaka  na nne na nna ha no. N'ime nzuko nke Ndi Korint, nkewa na iro-otu bu mpia mpia mmuo ojoo nke mebiri egede Chukwu jiri gbaa ha gburu-gburu. Nke a ka Onye Ozi Paul no na-eti mkpu – ya, na-etisi ya ike, n'ime ka oha na eze, na mmadu niile ghota nnukwute oghom nke nkewa nwere ike ibute. 1 Cor. 1:13.



IHE OMUME
Kedu ihe ahiri okwu a putara "I di n'otu n'eguzosi ike, ma nkewa na-ebute odida," n'ebe ogbasaara ibi obi nke ezinuulo?
Kowaa imam ma na ikike nke ezinulo n'ibi-obi na idi n'otu, dika ebe anyi guru n'Akwukwo Nso siri di. : Psalm 133;  11:1 – 6;Acts 2: 1-2, 41.
Kwuputa ufodu ihe ndi na-ebute adighi n'otu n'ezinulo na-atu egwu Chineke, na n'ime nzuko Kraist. Kedu uzo e nwere ike I si gbochie ihe oghom ndia? 18:15; Lk 17:3-4; Acts 6:1-4; 15:7, 12.
NCHỊKỌTA OKWU



Ezinulo, Nzuko Kraist, Obodo, ma obu mba  nwere ike ibu ndi e wuliri elu ma ha nogidesie ike n'idi n'otu. N'ihi nke a, ndi nke Kraist kwesiri inwe ihunanya na nsopuru n'ebe onye o bula no. Ebe o bula chukwu na-achi n'ime ndu ndi mmadu, ebumn'obi na atumatu onye o bula bu nke a na-atule nke oma, ma nyekwa nsopuru.
OKWU I BU N'UCHE: Ndi ezinulo jisienu ike ka unu di n'otu. Mkpisi aziza na-agbaji osooso, ma o siri ike I gbaji ukwu aziza.
IHE ỌGỤGỤ IBU N'UCHE: Abụ Ọma 133: 1 "Ma, lee ka o si dim ma, ka o si dikwa uto nke-uku bụ mbikọ nke umu-nne, ọbuna ibikọ n'otu."
Anglican Bible Study IGBO VERSION
Anglican Bible Study 24, June 13, 2021. IGBO VERSION.