(SAD NEWS) Bishop of Sokoto Diocese Dies
Sad news as Bishop of Sokoto Diocese dies in active service. Sokoto Anglican Diocese Mourns Bishop Augustine Omole.
The Church of Nigeria has been thrown into mourning as one of her Bishops joins the Saints Triumphant today, 8th of April, 2021.
He is the Rt. Rev'd (Dr.) Augustine Akinyele Omole, the Bishop of Sokoto Diocese in Anglican Communion. This was made public by the Anglican Clergy and Laity Forum after it was shared by an insider, Yinka Joe-Fadile via Facebook.
Details relating to his death are yet to be revealed.



Meanwhile, according to the Sokoto Anglican Diocese Facebook page, the late Rt, Rev'd (Dr.) Augustine Akinyele Omole celebrated his 20th-years episcopal Anniversary on Wednesday 29th July – 2nd August 2020.
This means he has been a Bishop for 20 years.
(SAD NEWS) Bishop of Sokoto Diocese Dies
See the photos from the Anniversary.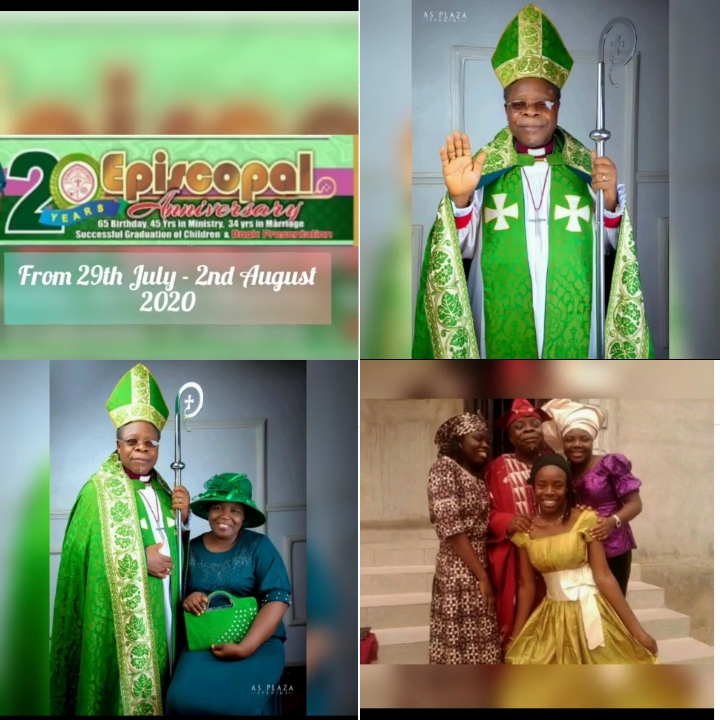 The late Bishop was also spotted during Maundy Thursday, Easter eve, washing the Feet of his Priests as Jesus did to His disciples in his Cathedral, Holy Trinity Cathedral, Sokoto. Just exactly 7 days ago.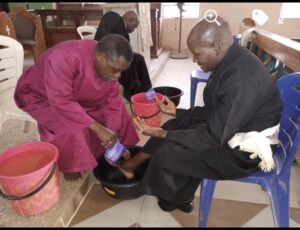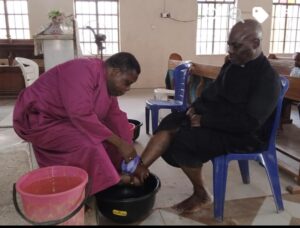 He is survived by a beautiful wife and 3 daughters. We mourn with the Sokoto Diocese and the Church of Nigeria as a whole and pray the Lord to rest his soul.
Update…….
(VIDEO) Tears as the body of Bishop of Sokoto Diocese, Omole Lies in State for final Burial
It was a moment of tears and sadness as the remains and body of the Bishop of Anglican Diocese of Sokoto, His Lordship, the Rt. Rev. Augustine Omole, Ph.D. lies in state for the final burial. The burial was officiated by the Primate All Nigeria Anglican Communion, the Most Rev'd Henry Ndukuba.
The service of song was held yesterday. And burial service was held today, Saturday, June 12, 2021, in honor of Bishop A. Omole at the Holy Trinity Cathedral (Anglican Diocese of Ido-Ani) Ido-Ani, Ose LGA. Ondo State. It was covered by the Diocese of Sokoto Anglican Church (DOSAC) Media.