Faith Alhassan who Killed 1-year-old Daughter to Marry her Boyfriend
A 20-year-old Faith Alhassan and her boyfriend have been arrested by the police for killing her 1-year-old daughter so she can marry her boyfriend. Kaduna State Police command disclosed this on 28th December 2020 at about 0700hrs. Faith Alhassan who Killed 1-year-old Daughter to Marry her Boyfriend.
The corpse of a baby girl was said to be found in a well at Gantan village of Kachia local government area of the State. She killed her and put her in the well or she put her while she was alive in the well and she died later.
The lady is yet to accept she killed her daughter. Rather she claims she was not in her right senses and her act wasn't intentional. Reports had it that she committed the dastardly act so as to be able to marry her former boyfriend who claimed he won't accept her with her daughter.
Our news media gathered from the right source that after the reports of the discovery of the dead girl were made, the police department commenced an investigation. In the process, they discovered how Faith Alhassan, the culprit committed the evil act.



According to her confession to the police, she traveled to Gantan village with the baby girl to meet her former boyfriend –Dolan Yakubu whom she had abandoned years before. Dolan's father saw the baby she came with and frowned.
He was not happy to see his son's future wife with another man's child. So, he complained about the baby. At night, Faith went out quietly with the baby. She threw the baby into a well and she died. She did this for her to be able to marry her ex-boyfriend.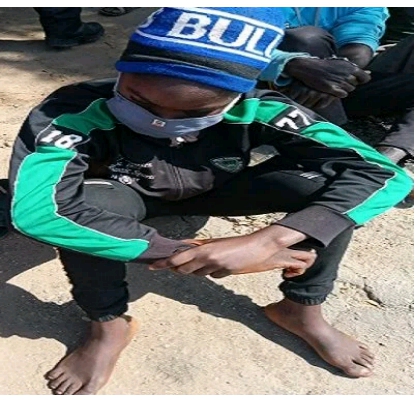 Meanwhile, the police department has revealed that further investigations are still ongoing. The culprit will be persecuted in due time.
Is this not madness? Or, what do you think? Please, drop a comment, and don't forget to like, share, and follow us for more updates.