Photos of Fruits and Vegetables with Human Shape
You may like to eat these fruits and vegetables. These fruits and vegetables forgot the ways they should grow and decide to mimic other nature. Number 6 will shock you the more. I bet you won't like to eat them if you are given any. Photos of Fruits and Vegetables with Human Shape.
ATTENTION: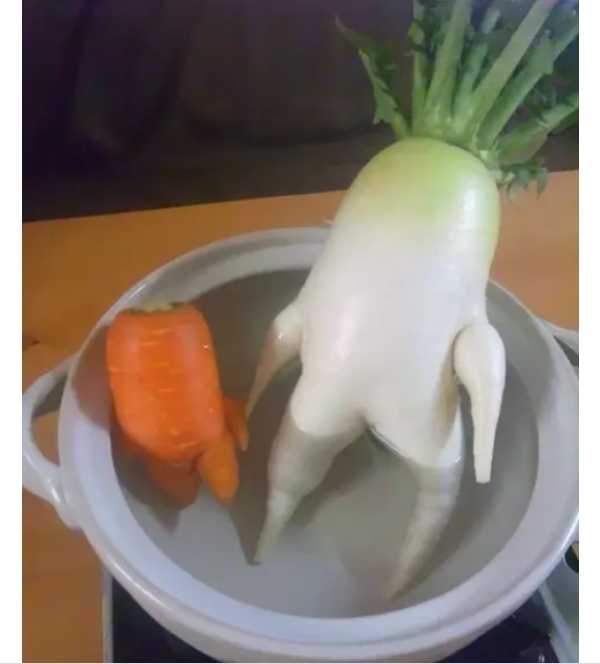 God made all things beautiful. He made them unique in their various forms. There are patterns given to all living creatures to follow and grow. Amazingly, we are seeing some of these creatures mimicking other nature.



I will show you photos of fruits and vegetables that forget to follow their peculiar pattern of growth. I don't think I can eat these fruits and vegetables if they are offered to me. They forgot the way they are supposed to grow and mimic human beings and other living things. But that is by the way. They are all beautiful works of nature. The creator made it wonderfully unique.
Photos of Fruits and Vegetables with Human Shape
Human-shaped CARROTS – *I missed You, Papa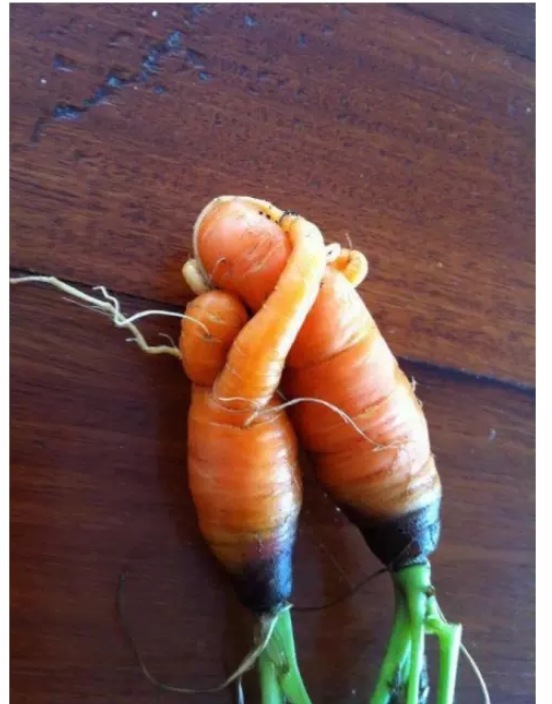 But I may ask, what is the bigger carrot wearing on the head?  Is the Papa carrot listening to music? The image looks more like a Gee and his babe. As if the hugging is for "I missed you Papa.
*Carrot or Toy?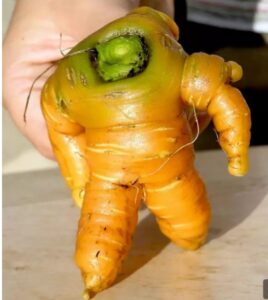 *Caught in a big Romance Carrot Image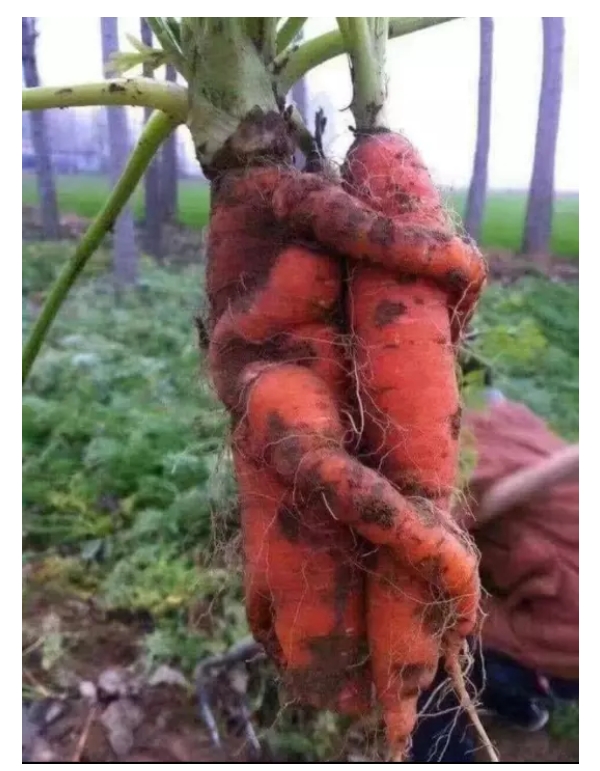 *Don't Leave Me, Momma Carrot Image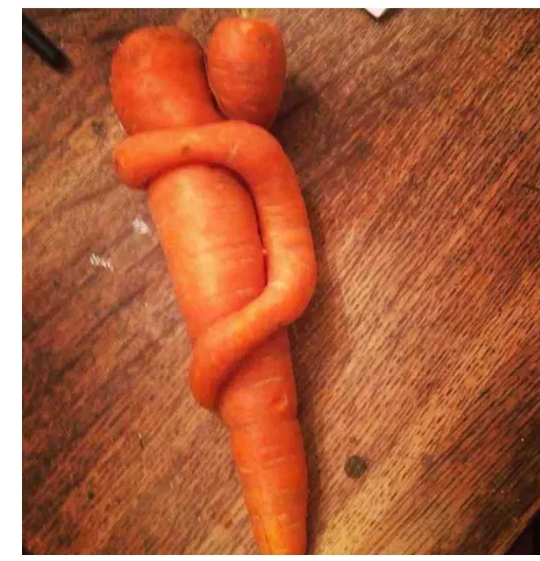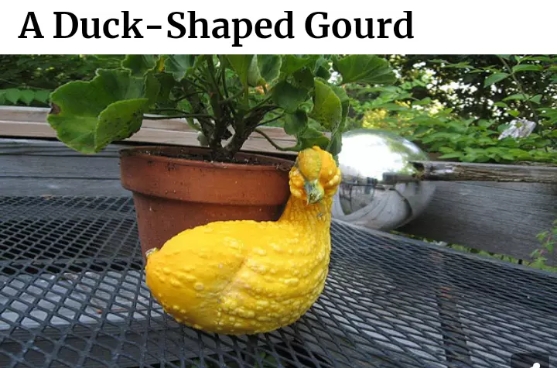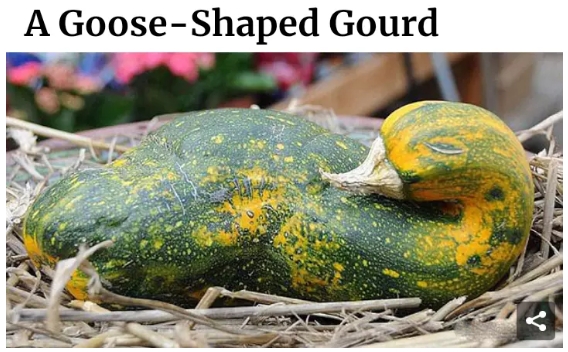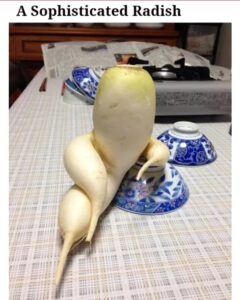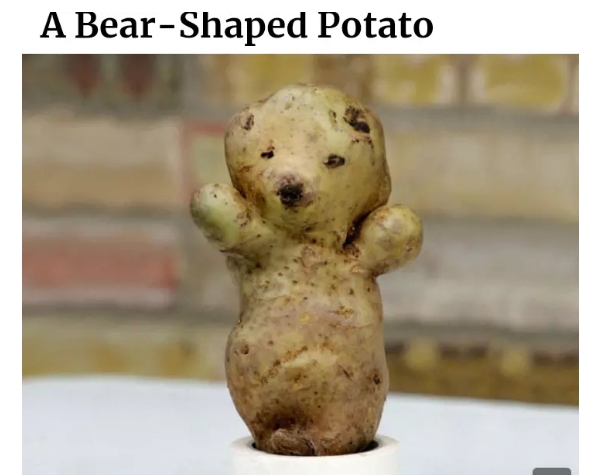 Heart potato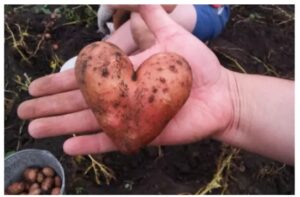 * I beg your Pardon???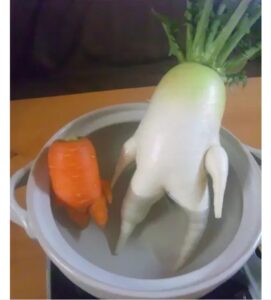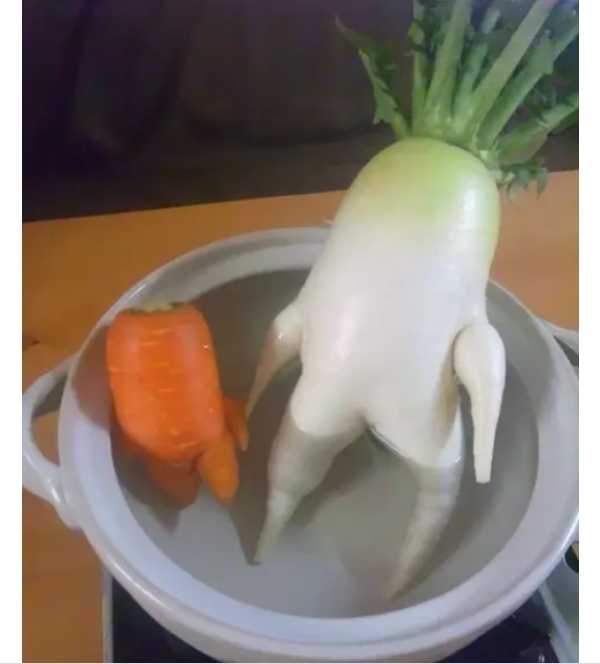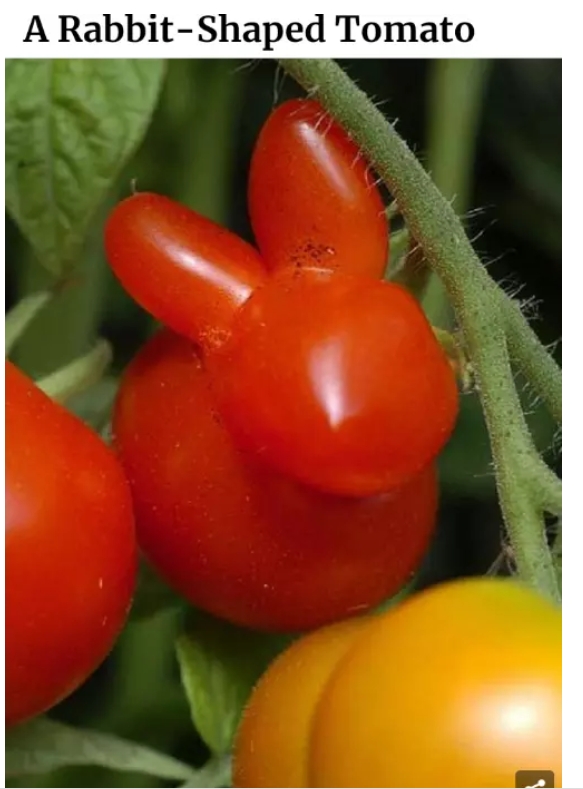 A butterfly Tomato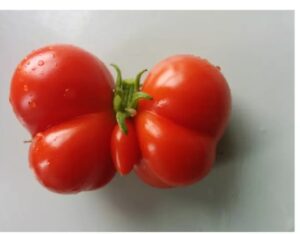 *Dangerous Tomato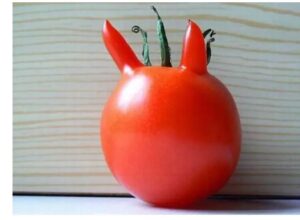 Or, what do expect I should name this one? That is the only title befitting it. A tomato with two horns on the head should be called what?
No. 5: Cucumber
Please, what is this? Is it a snake or a Cucumber? It is a snake cucumber.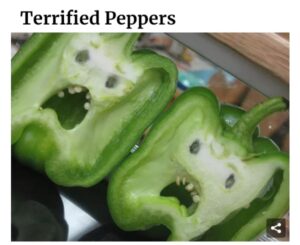 Someone bought a green pepper. She sliced it in half and saw this. Terrified peppers?
Photos of Fruits and Vegetables with Human Shape
No. 7: Okra formed in Bird Image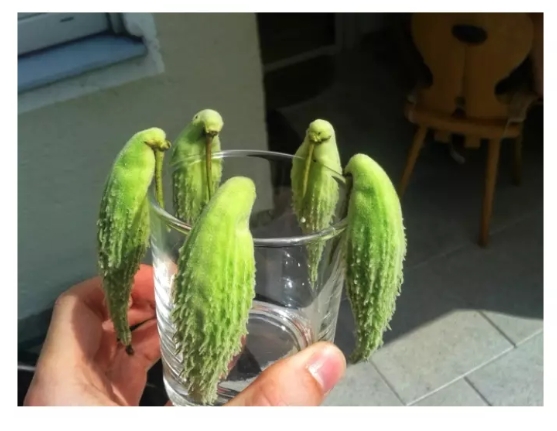 This is an English Okra. But it has decided to take the shape of a perched bird. Should we call it perching Okra or bird Okra?
No 8: Mom, cuddling her little baby.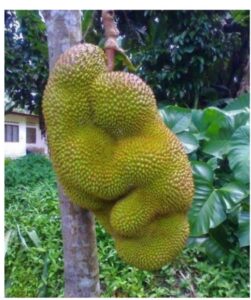 The Sum
The first time I saw the images of these fruits and vegetables, I marveled. The fact remains that variety is the spice of life. It is also found among humans.
If you like this post, like it and help us share it for others to see.