Burial of Mrs Nnenna Ukachukwu – What we Know
This is 12 Days After Hon. C.N. Ukachukwu Buried His Wife. 9jainformed.com brings you the untold Story of her burial. Burial of Mrs Nnenna Ukachukwu – What we Know.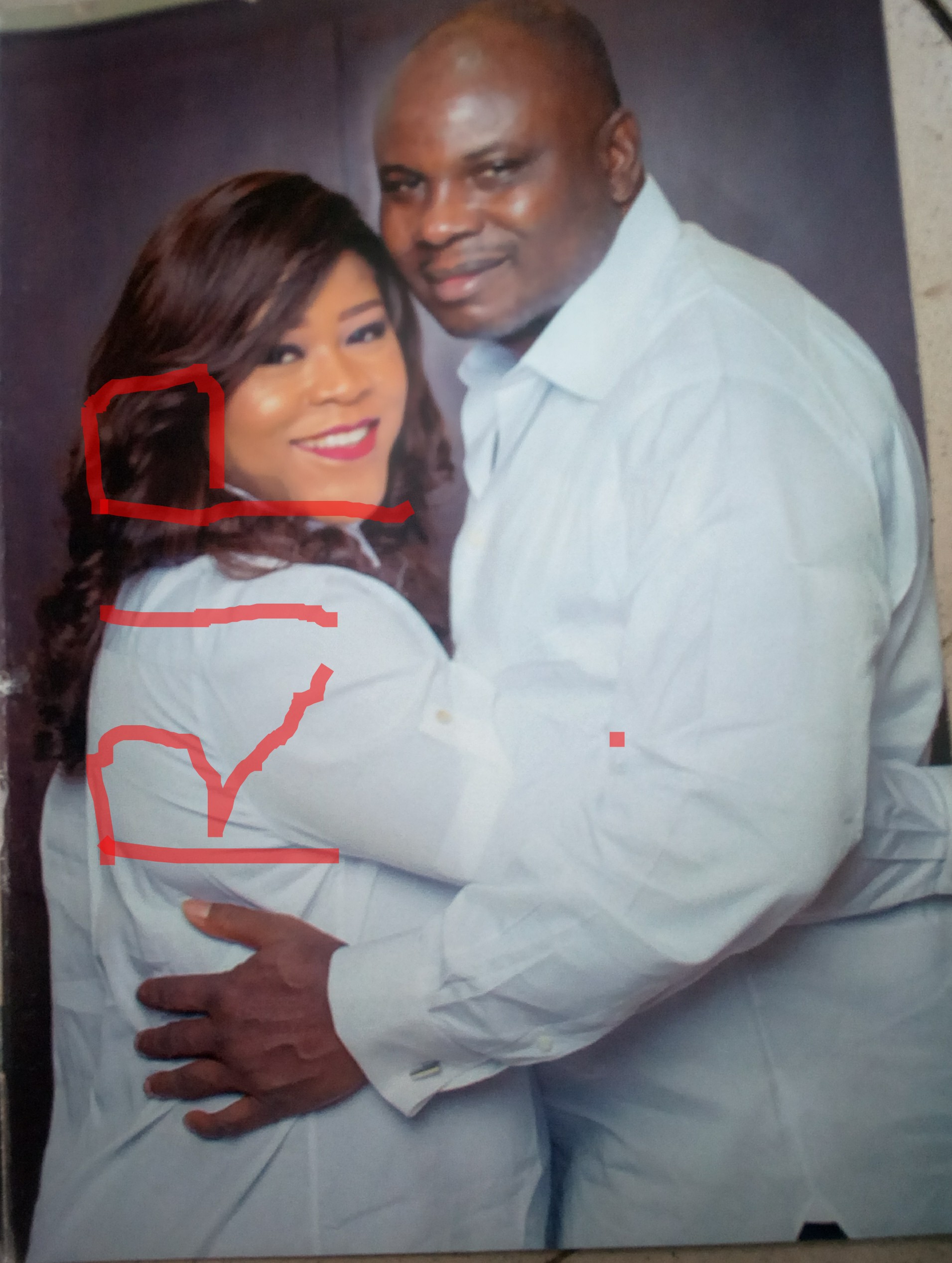 It is now 12 days since the remains of Barr. Mrs. Nnenna Ukachukwu was committed to mother earth. Her death and the burial were massively reported by News Media and social media but there are stories untold.



The Anambra Politician and business mogul, Hon. C. N. Ukachukwu buried his wife in his home town Osumenyi in Nnewi South Local Government Area of Anambra State. The burial was heavily attended by prominent figures in society, far and near.
The interment service was well attended by the Anglican Bishops, Archbishops, and Priests. The Primate of Church of Nigeria Anglican Communion was represented by his wife, Mrs. Angela Ebere Ndukuba. The top Nigerian politicians came to pay condolence visits to Prince Nicholas Ukachukwu.
YOU MAY LIKE TO READ
Burial of Mrs Nnenna Ukachukwu – What we Know
The news of the sudden death of Barr. Mrs. Nnenna Ukachukwu was announced in November 2020. She was reported to be involved in an auto crash that claimed the lives of the Hon. Victor Ndoma-Egba's wife and a policewoman. They were in convoy attending the burial of the mother of Olusola Oke in Ondo State before they were run over by a crazy trailer driver who was said to be on top speed.



Mrs. Nnenna Ukachukwu was a doting mother and a loving wife. She was married to Prince C. N. Ukachukwu in 2006 at the age of 17 and the union was blessed with 5 children. She was the Proprietress of the Nigerian British Academy School in Abuja.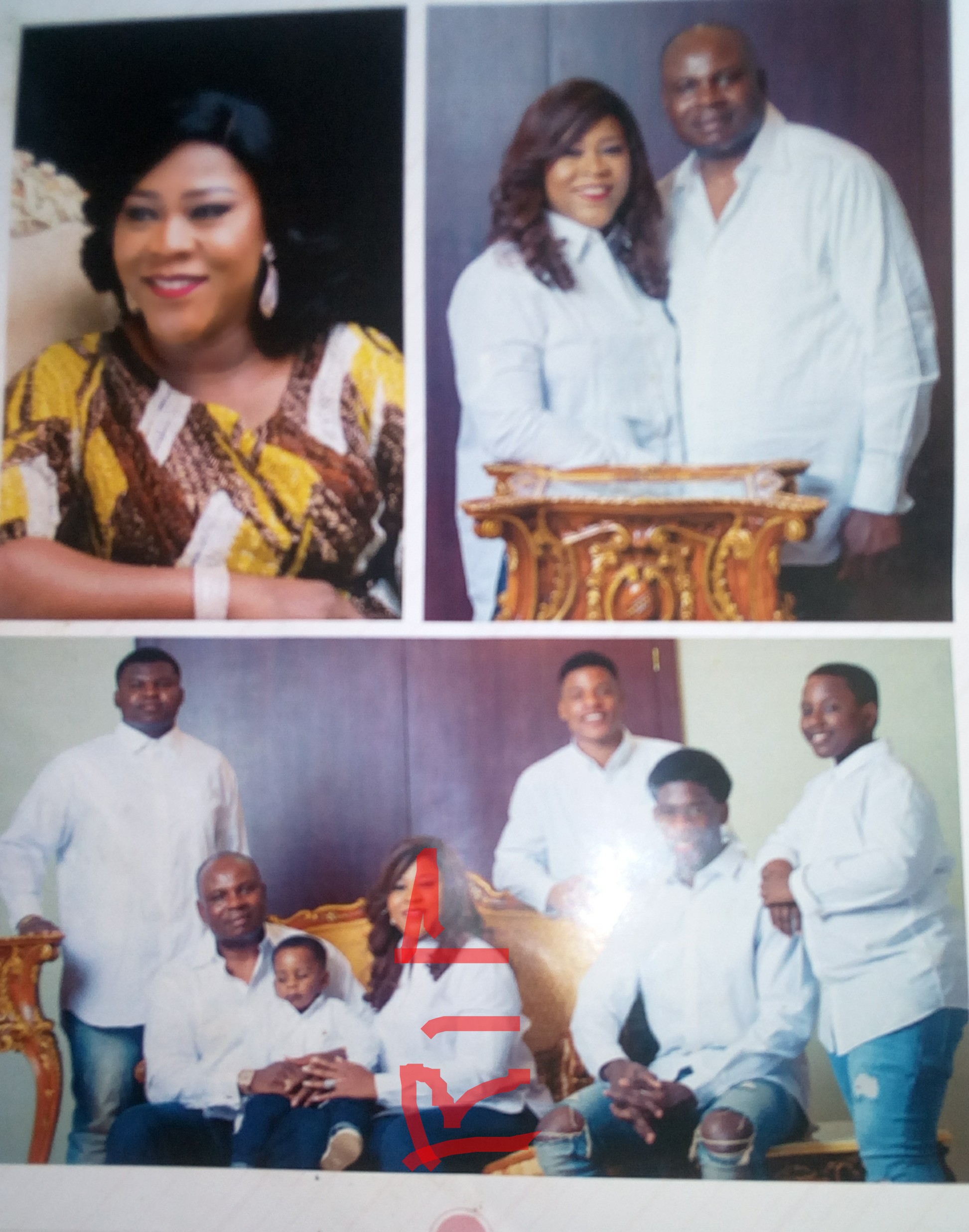 The Untold Story
Many things have been said and reported of her death but there are stories yet untold. 9jainformed reporter interviewed close family members about her last activities before her death. We got a shocking revelation. It was revealed to us that the Late Mrs. Nnenna Ukachukwu preached about the rapture to her staff in the school before leaving for the burial that claimed her life.
She was quoted to have said; "everybody should be preparing for the coming of Jesus. There is no time again o. Prepare for rapture".
As if she knew she was making a journey of no return, she unknowingly said end-time valedictory sermon to members of her staff.



Another untold story is what we witnessed during her funeral. It was observed that no musical instrument was heard during her funeral except the Agape love band who was playing in the background. Friends, in-laws, and well-wishers who came for condolence visits came silently without Ogene dance or cultural dance troops. They all walked in quietly and paid tributes.
This act is very unusual to Igbo culture especially when a wealthy Igboman's funeral is concerned. We learned this was a deliberate act, a request by Hon. Prince C. N. Ukachukwu. We must note here that if musical groups were allowed in the burial, the burial ground would be too small to accommodate the kind of troops that would present in it.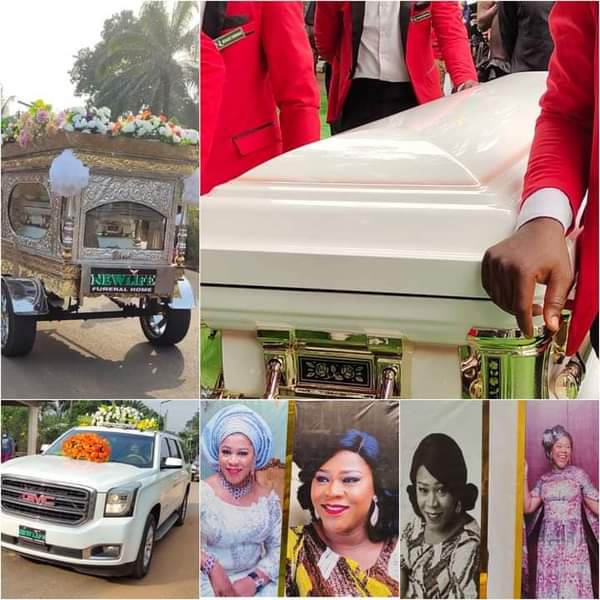 The family wanted a quiet burial for their beloved wife whose departure shattered their hearts and the request was honored.
It was equally observed that, unlike a big man's burial, no single cow or goat was presented as condolence gifts. This was also another humble but unusual request by the husband. He wanted no gift from people, no matter who the person may be. He was specific. He said no one should give him a gift of cow or goat.
We understand that none of these gifts can console him or fill the vacuum left by his beloved wife. We pray the Comforter to send him words of comfort at this time even as friends and well-wishers have left him to mourn alone.



Burial of Mrs Nnenna Ukachukwu – What we Know