Bandits' attack on Zamfara Emir
Some groups of armed bandits laid ambush and attacked the Emir of Zamfara and his entourage on his way back from Abuja last week should serve as a message and a strong warning to the Nothern elders. Bandits' attack on Zamfara Emir Should Serve As A Strong Message To Northern Elders.

YOU MAY READ:
There will be No Election in Nigeria in 2023 — Northern Leader
The attack on the Emir of Zamfara by armed bandits on his way back from Abuja last week should serve as a message and a strong warning to the Nothern elders. This attack claimed the lives of 5 people and 3 police escorts. This is a huge blow on the security strength of the North, despite the fact that top security officials assigned for the safety of Nigeria are from the north. 
As at the time of filing this report, it was gathered that Kaura Namoda Emirate Council was making arrangements to convey the bodies of those killed for burial later today. Sources close to Kaura-Namoda Emirate Council told Newsmen that the Emir's convoy was ambushed while he was on his way from Abuja to Zamfara State.



According to other sources, the Emir was in his official vehicle with a Toyota Hilux which also formed part of his convoy. Although he didn't sustain any injury he lost eight occupants of the Toyota Hilux including the driver. Two palace guards, three police escorts, and two traditional titleholders were all killed by the gunmen.
And Recently, the abduction of 333 young male students of Kankara in Kastina state while the President of Nigeria, Muhammad Buhari was in his hometown of Daura in the same State. This could be described as a show of power from these Terrorists who are obviously not scared of the president's presence in the state.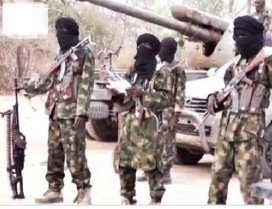 According to Channels TV, the attack happened on Thursday night while the Emir was on his way back from Abuja. Although it hasn't been confirmed whether the armed men are members of the Boko Haram or they are just random bandits. 
Regardless of this, the attack on the emir has proved evidently that the Northern Region, in general, is not safe, and this doesn't exclude the rich or poor. 



The news of insecurity in the Northern part of Nigeria has always been constant for almost one decade now. It's rare to go on a daily basis without reading news reports of kidnapping, manslaughter, theft, and raiding of villages by terrorists, armed bandits, or herdsmen. This is a major reason why Nigeria is ranked 3rd most terrorized nation on earth. 
It will be a great step if the North as a whole can opt for alternatives to protect themselves from the dangers of these armed bandits.  What's your thought on these? Please drop a comment and don't forget to like, share, and follow us for more updates.