Some days ago, Bayo Onanuga, a spokesperson for the President-elect, Bola Tinubu, issued a warning to the Igbo community in Lagos against what he termed "interference" in the state's political affairs. Speaking via his official Twitter handle, @aonanuga1956, Onanuga, who doubles as the director of media and publicity of the All Progressives Congress Presidential Campaign Council, cautioned the Igbo to desist from meddling in Lagos politics beyond the upcoming 2023 elections. Igbos Should Stay Away from Lagos Politics – Bayo Onanuga Warns, continue reading.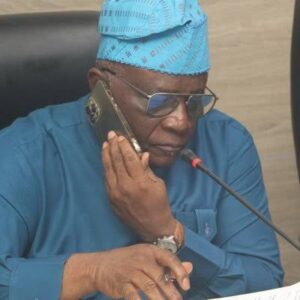 He went on to urge the Igbo community to ensure that the 2023 elections would be the last time they would interfere in Lagos politics, and that there should be no repeat of such interference in the 2027 elections. According to him, Lagos, like Anambra, Imo, and every other Nigerian state, is not a no-man's-land or the Federal Capital Territory, but a part of Yoruba land.
It is noteworthy that the days preceding the Lagos governorship election were fraught with ethnic tensions and violence, with reports of clashes between rival groups. Olusegun Osoba, a former governor of Ogun State, had earlier urged Lagos residents of Igbo extraction to refrain from making the election a tribal issue. Igbos Should Stay Away from Lagos Politics – Bayo Onanuga Warns continue reading.
The ethnic tensions were not limited to physical clashes, as social media platforms were also awash with ethnic slurs and discriminatory remarks aimed at residents. Even the incumbent governor of the state, Babajide Sanwo-Olu, and the governorship candidate of the Labour Party in Lagos, Gbadebo Rhodes-Vivour, were not immune to being dragged into the web of ethnic sentiments. Igbos Should Stay Away from Lagos Politics – Bayo Onanuga Warns,, continue reading.
Read More: INEC Denies Attempt to Falsify Abia Guber Results 
It is therefore crucial for all stakeholders to work towards de-escalating ethnic tensions in Lagos and ensuring that the upcoming elections are conducted in an atmosphere of peace and unity. As a diverse and multicultural society, Nigeria thrives on its diversity, and it is imperative to uphold the principles of fairness and equity in all spheres of life.