The Minister of State for Labour and Employment, Festus Keyamo, has responded to a petition filed by Peter Obi, the presidential candidate of the Labour Party, calling for the annulment of the February 25 Presidential Election. Bola Tinubu, the presidential candidate of the All Progressives Congress, won the election. Tinubu Will Be Cleared of All Accusations – Kayamo, keep reading.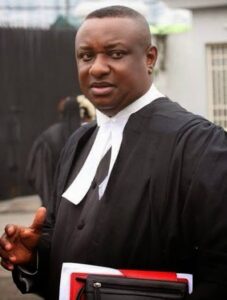 Obi had previously questioned the outcome of the election and had asked the court to grant him access to all the sensitive materials that the Independent National Electoral Commission used for the election.
On Tuesday, the LP candidate filed another lawsuit at the election tribunal challenging the declaration of Tinubu by INEC, claiming that he was not duly elected by the majority of the lawful votes cast at the time of the election.
Obi also claimed that there was rigging in 11 states, including Rivers, Lagos, Taraba, Benue, Adamawa, Imo, Bauchi, Borno, Kaduna, and Plateau. He said he would demonstrate this in the declaration of results based on the uploaded results. Tinubu Will Be Cleared of All Accusations – Kayamo, keep reading.
In response to Obi's petition, Keyamo said that all the lies and disinformation about simple and clear issues would be revealed in court.
Read More: Igbos Should Stay Away from Lagos Politics -Bayo Onanuga 
He expressed excitement about the issues raised in the Election Petitions and said that Nigerians would finally see a huge difference between calm, dispassionate adjudication of issues and all the hoopla caused by garrulous spokespersons, ignorant TV hosts turned debaters, misinformed documentaries, illiterate tweeps, and some dancing Hijabi mamas.