Korra Obidi Launches NFT: The Meaning
Korra Obidi has just launched her first NFT project titled "Dancing in the gallery". The dancing drama queen and socialite shared the good news to her fans via her social media page.Korra Obidi Launches NFT: The Meaning.
The price of her NFT is 0.5 Eth, $1,034, and #630,640.
Do you want to know the meaning of it? It is just a metaverse art. It is different from other types of artistic images.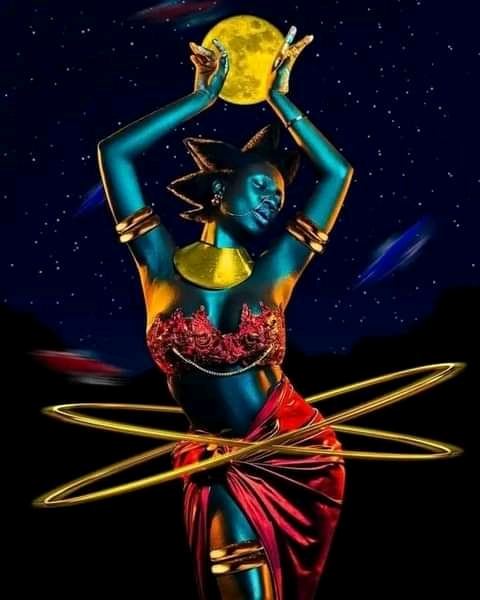 An expert explained all you should know about NFT. Here is what she said;
What is an NFT?
"NFT means Non-Fungible Token. It means, unique, special digital arkwork. They can't be stolen or easily replaced because of your face that is there or it's unique designs. It doesn't have a specific value. U can sell high or low depending on your choice or how rich is the buyer.
That is a digital artwork, not physical artwork. It could be a unique picture of our Nigeria culture or memes(Diaris God o, 70 years old man meme, you Negotiate with the real owner to mint it if they agree) or an artwork design by Microsoft word or Corel draw. NFT don't have specific price, it depends on the buyers or the highest bidder. NFT maybe an ancient Olumo rock or a landmark that.is Unique.
NFT can be Don Jazzy Tweet or Pastor Adeboye's Tweet. It could be your on picture too that is unique. Maybe u snap one picture per day for two years wearing different shirts in different places. You can decide to combine all the pictures as one tiny picture and you mint as NFT. So the person buying it is buying your two years effort and he pays you heavily for it because he finds it funny and unique. It's by luck to see a buyer. Some have not seen buyers since 1 year and some have given up. Are u ready not to give up?
You decide to showcase Hausa or Igbo bride attire to the world dress as an Hausa or Igbo girl in a special unique way and mint on OpenSea as NFT. Or a Igbo little bride NFT.
Bitcoin is Fungible token like coins. It means they are all the same, not unique. Coins na coins. No unique design. It can easily be replaced or grouped with others. It has a specific value
It could cost you like 25k to 35k naira to mint an NFT. So if you don't have enough money, you need to find 30k first, what you sell or you didn't sell, your 30k for gas fee may be gone. I don't know how to do and NFT. I would have taught people if I know, but you must be good in picture editing and art work too. But I think I know, I'm just lazy about it.
Sometimes sales is by luck. U may see a buyer or not. U may wait for 7 months to get a buyer. Can you endure that. What if you don't see buyer at all and your 25k listing fee (Eth or Matic gas fee is gone), will you still be happy?
U sell(mint/list to sell it on OpenSea app)
download OpenSea app on Playstore.
Copy this my write up and save it for your further stud and action plan. You maybe lucky."
Related search:
What is the meaning of the Kora Obidi NFT?
What does it mean to launch NFT?
Who can launch NFT? Anybody can run NFT as long as you have your gas money.
How much is NFT sold? It doesn't have a specific amount. It is sold and bought according to how rich the buyer is and how the seller is rated or loved.
How much does it cost to mint or have NFT? NFT costs around #25,000 or #30,000 (naira) to have.
Where can one do or obtain NFT? It is an artwork. It can be crafted or minted by artist.
Read about Korra Obidi biography, family,age, career and net worth
Read our fashion stories:
Korra Obidi Launches NFT: The Meaning
Korra Obidi is American-based dancer, music artist and influencer. She was married to Dr Justin Dean. Her marriage which produced two children hit the rock in March, few weeks after she gave birth to their second daughter.
Miss Obidi is a popular socialite with massive followers and supporters. She is from Delta State, Nigeria.
Who is Korra Obidi – Her Biography, Age, State of Origin, Husband, Children, Net Worth
"Who is Korra Obidi – Her Biography, Age, State of Origin, Husband" https://9jainformed.com/2022/04/23/who-is-korra-obidi-her-biography/