Who is Fidelis Anosike, Rita Dominic Husband?
The Famous Nollywood screen goddes, Rita Dominic made the headline news today. The 45 year-old catress sut down the internet with the glamourous photos of her traditional marriage with a Nigerian billionaire and business man, Fidelis Anosike. Now, the search is, Who is Fidelis Anosike, Rita Dominic Husband?
Fidelis Anosike was born by a Police father who died and left them to their mother to cater for. They were 8 in the family, 5 boys and 3 girls. You may read the Biography and Net worth of Chrisland Schools, Dr (Mrs.) W. A. Awosika.
Who is Fidelis Anosike?
Fidelis Anosike is the owner/Founder of the Daily Times Nigeria. Yes, the almighty Daily Times boss.
"Fidelis Anosike is the founder of Folio Media Group, a multi-media company which owns Daily Times Nigeria (founded 1926), the country's oldest and most noteworthy newspaper. A graduate with a Bachelor of Arts in Creative & Applied Fine Arts from The University of Benin and the OPM Program at Harvard Business School.
Mr. Anosike was ready to tackle the mountainous task of turning around the near-century-old newspaper. In 2009, Folio sought to create a distribution that would serve the entire length and breadth of Nigeria, with a goal to deploy 50,000 points of sale across the country to restore Daily Times to its former glory. During this pursuit, he realized how important energy, specifically electricity, played a role in what they were trying to accomplish. After much research, he discovered that over 598 million out of 800 million+ people living in Sub-Saharan Africa, are "off grid." Fidelis Anosike Media Library.
About Daily Times
Daily Times is a News media; a print media that publishes news. Before the proliferation of online media and online news, news outlets like The Vanguard, The Sun, The daily Times and The Champions are the  major newspapers in the country, supplying daily events and entertainments to their heterogeniuos readers.
These media companies are known as print media; that is news in print form (newspaper publishers). However, news media business is taking new dimension. It is now delivered directly into the readers smart phone. Daily Times Nigeria has not missed out in this new trend. Read: About Ovaioza – Will She pay back all her Investors?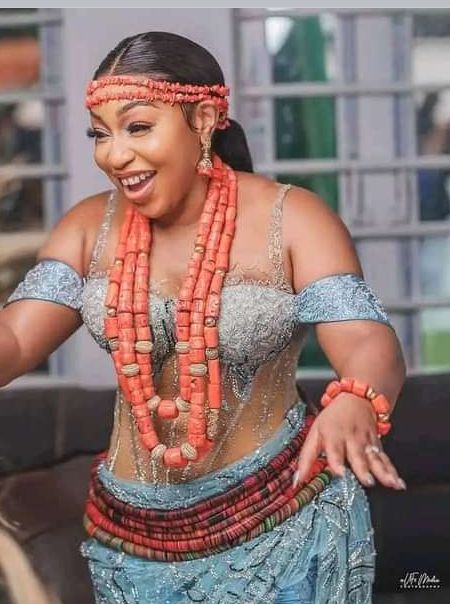 Where is Fidelis Anosike from?
Fidelis Anosike, Rita dominic's husband is an Igbo man. He is from Umueri in Anambra State. His traditional marriage was held yesterday in Imo State, the hometown of Rita Dominic.
Umueri is under Anambra East Local Government Area. It is also pronounced as Umuleri. The town is an ancient kingdom in Anambra State of South eastern Nigeria. It is under Anambra East Senatorial Zone. Other towns that share boundaries with Umueri are: Igbariam, Aguleri, Otu Agulu eri, Nando, Nsugbe, etc.
Fidelis Anosike's Marriage
He has been engaged to the beautiful Nigerian actress for the past 2 years. In fact, during the burial of his mother in November, 2020, he was seen with Rita Dominic. It was rumoured by the media that she was pregnant.
"She looks pregnant!" – Fans gush over Rita Dominica's radiant look at mother-in-law's burial.
Nollywood actress Rita Dominic showed off her man, Fidelis Anosike, in December of 2020, she has been however very private with her love life.
Fidelis' mother passed away, and the actress and her colleagues were seen at the burial as they say farewell to her mother-in-law in style
Apart from the ever radiant look, Rita's mid section looked big and her fans rejoiced on social media over the fact that she might be expecting and could be a mum very soon". ~ The Media.
Meanwhile, a relaible source has revealed that Rita Dominic's husband has been married twice and divorced. It means that she is the third wife Fidelis Anosike is getting married to. But it does not matter as they say.
How Old is Rita Dominic's Husband, Fidelis Anosike?
Fidelis Anosike was born in 1966. He is currently 56 years old in 2022. Fidelis Anosike graduated from UNIBEN in 1990 according to his LinkedIn profile at the age of 24 years. He also established his first Company straight from the University and at 24.
What is the Net Worth of Fidelis Anosike?
Number one fact about  Rita Dominic's husband is that he is a Nigeria billionaire and business mogul. His wealth runs in billion naira.
According to a news source, Fidelis Anosike net worth is estimated at $2.5 Million Dollars (Two Million, five hundred thousand US Dollars). Fidelis Anosike makes money as an entrepreneur, from his companies.
Who is Fidelis Anosike, Rita Dominic Husband?
Fidelis Anosike's Children
How many children does Fidelis Anosike have? None. He has been married twice but none produce a child. He is yet to have children with Rita Dominic.