Decorating for occasions – Materials to use; using what You already have
Decorating for occasions requires that you must use decorating materials. This post features how to use the materials you have at hand. That is to say that you can still make a good decoration for any event with the few materials you already have if you have no money for more purchases. Decorating for occasions – Materials to use; using what You already have.
Are you planning an occasion? There is one aspect of occasions that you can't escape: decoration. Decoration for occasions requires significant financial commitments that may be way out of your financial capacity at the time of your occasion. But, there is a simple decoration you can do with the materials you already own that would be so stunning and appealing to your guests.
It shouldn't be a problem for you to use items that you already have inside your home, to create decorations for the occasion. This article will walk you through 5 different decorations you can accomplish with the simple materials within your reach.
If you don't have materials at home, don't panic: you can call in some favors from friends and family. All you need is the ideas we will share below and you would be right on your way. With that said, let's jump right in.
Decorating for occasions – Materials to use or using what You already have
Use Christmas Decorations Materials
You may own some Christmas decoration material. Millions of Americans decorate their homes for Christmas every year. Come to think of it, decoration happens in just three steps: the background, the middle ground, and the foreground.
All these phases depend on color variation and design combination. But, the underlying materials are usually the same. You can reuse the materials you used during Christmas decoration for this occasion. White is a universal color, and most families use white colors during Christmas.
Collect those materials and use them for your background designs. You can also collect as many napkins from them and use them in your table decorations. Once you have used the white background effectively, you can spice things up with a few other colors to create different variations.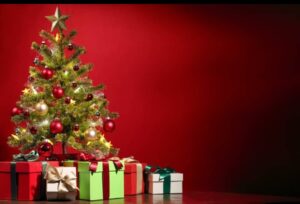 Use natural Vegetations in Decorations for Occasions
Investing in flowers for occasions can be very expensive. You can buy a few high-rising flowers to catch people's eyes, and you can land their eyes on some exquisite arrangements of natural vegetation. The advantage of this is that it fills the room with the aroma of nature that creates calmness.
You can opt for dried shrub, or a few blades of grass worked into edges of clothing. Get creative about this. You can also call in some flowers from friends and family to create a unique mix. It would surprise you how many conservationists would appreciate your choice.
In our age of climate change, opting for natural vegetation in decoration rather than synthetic can be a good move. It reduces the energy consumption during the production of synthetic materials and also promotes the plantation of flowers and plants for decoration.
Use Painted Wares in decorations for Occasions
If you have a lot of plates in your house or you have friends and family who can give you some plates, this is your chance to wow your guests. Very few people understand how to turn their plates into unique decorations for occasions. Here is how it works.
Cut small circular-shaped self-adhesive materials and stick them on a few spots on the surface of the plate. Use a flat artist's brush to paint a primary color on the pate. Ensure to paint over the edge of the self-adhesive materials. Allow the paint to dry.
Remove the materials from the plate. It would reveal an unpainted spot that bears the shape of the adhesive material. Paint these unpainted spots with any color that blends in. you can get creative with this idea. The best way to apply this decoration for occasions is to use it to put some traditional effects.
Decorating for occasions – Materials to use or using what You already have
Bonbonnieres are traditional gifts: given by European aristocrats to celebrate rites of passage such as births, weddings, and special anniversaries. Back then, they made use of gold, silver, or other precious metals in their Bonbonnieres. But, you will use Almonds instead.
If you do not have almonds, you can borrow them from friends. If you are an excellent painter, you can paint some nicely shaped rocks for this purpose too. How do you do bonbonnieres? You will need a tulle, a small flat round plate, and almonds.
Cut a 9in diameter template. Pin the tulle to the template and cut it to the shape of the template. After that, Place the almonds on the flat plate, wrap with the tulle and secure it with a narrow ribbon. Then, place the decoration on a transparent plate. You can place this decoration at the center of tables or in strategic locations where your guest would want to know what they are.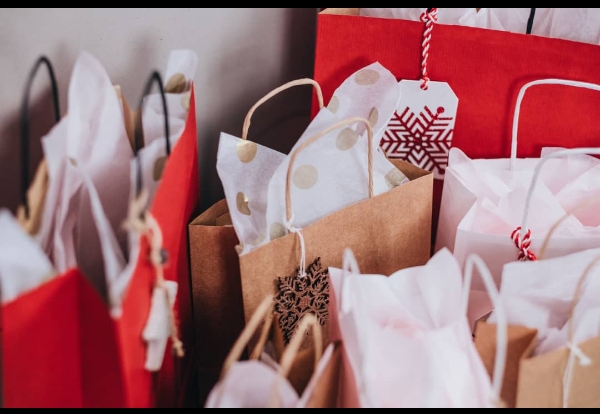 Decorating for Occasions – Materials to use
Conclusion
There are several other ways you can use materials that you already own in your decorations for occasions. This article needs only to spark your imagination. There is no point in scampering for new materials each time you need to handle decorations. You can opt for the things you already own and leverage things your friends and family own.
However, it is vital to let them know those materials might not return in the same condition they cave to you. Stop thinking about spending an enormous amount of money on decoration materials each time you have a decoration project.
Start from where you are with what you already own. It is the best option and the best step to take. Your imaginations would come to life as soon as you look at what you already own.
Thanks for reading. If you like what we have written and you want to get notifications on our future posts, SUBSCRIBE to our Notification. Please, like and share the post.