Foremedia Ads Review – Good Ads Network for Advertisers and Publishers
Foremedia ads are one of the listed Google Adsense alternatives out there. As a marketer or a business owner, you can use Foremedia ads to get more leads and sales to your product or service while as a blogger you can monetize your blog traffic with a Foremedia ads network. Foremedia Ads Review – Good Ads Network for Advertisers and Publishers.



In recent days, getting Google Adsense approval has been a pain in the back for many bloggers. For that reason, many bloggers and website owners are now looking for an alternative. 9jainformed makes deep research and fished out some good AdSense alternative that doesn't delay approval.
Previously we wrote on Intech ads network but in this article, we are going to give an ultimate guide on how to use Foremedia ads both as a publisher and as an advertiser. You can read here how Intech Ads Network works and what users are saying about the Nigeria-based Ads network company.
Foremedia ads network is a marketing tool that helps marketers and businesses promote their product or service through creating ads campaigns. On Foremedia, bloggers and website owners also earn through monetizing their web traffic with Foremedia ads. It is just a win-win. A business owner advertises their product or service using Foremedia ads, then Foremedia pays blog owners to display the ads on their website.
Foremedia Ads Review – Good Ads Network for Advertisers and Publishers
Advantages of Foremedia
You might be wondering, why should I use Foremedia ads? What's so special about it? what makes it different from other ads networks? Below are the few advantages of using Foremedia ads
1. Easy Integration – Foremedia helps you to set up your ads so they will start displaying. So if you just heard about Foremedia ads for the first time, you don't have to worry if your ads will not display because Foremedia will help you set them up
2. Transparency in Work- Ever used an ads network where your earnings are being miscalculated. Foremedia ads are completely different. With their inbuilt control panel, you can easily track and monitor your earnings
3. Great User Experience- For publishers, Foremedia offers an unmatched user experience. Their ads are well structured in a way that it does not disturb your audience
4. High converting Campaign- With Foremdia you are sure that your ads campaign will generate leads and convert to sales
5. Dedicated support- Immediately after signing up with them, an account manager will be assigned to you to make sure you don't have a problem using their platform
6. Global Direct Traffic- Foremedia gets you real and converting traffic. With Foremedia you don't need to worry about getting bot traffic as an advertiser. With over one thousand publishers, you are sure of good traffic.
7. Multiple Ad Formats- Foremedia has multiple ads format so all you need do as a publisher is to choose the one that suit to promote your business best and take advantage of it.
Foremedia ads Network formats
Foremedia.net ads come in four formats. These formats are the types and styles in which their adverts appear on content. They are:
Display advertising is an ads network also known as banner ads. It is a kind of designed image that contains the link to the advertiser's website, social media profile, or affiliate link. Display ads can also be in form of a Gif or video.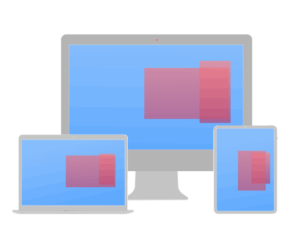 According to sendpulse, Push notification is an advertising strategy whereby marketers inform their target audience about services and products via browser notifications on an array of devices. Push notification doesn't take any space on your website or blog post, it only displays as a notification on the browser.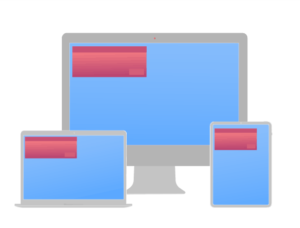 Native ads can also be called sponsored posts. Here the ads match the form it appears in. This ad can convert well because the ads are similar to the content of the website.
Pop advertising is a type of ad that suddenly pops out and covers the full screen. In this, a user will see the full details of the product. Pop ads can be disturbing but converting.
Foremedia Ads Review – Good Ads Network for Advertisers and Publishers
How To Register On Foremedia.net
Registering on Foremedia ads Network can be easy as anything. You can either register as an advertiser or as a publisher.
How To Register As An Advertiser on Foremedia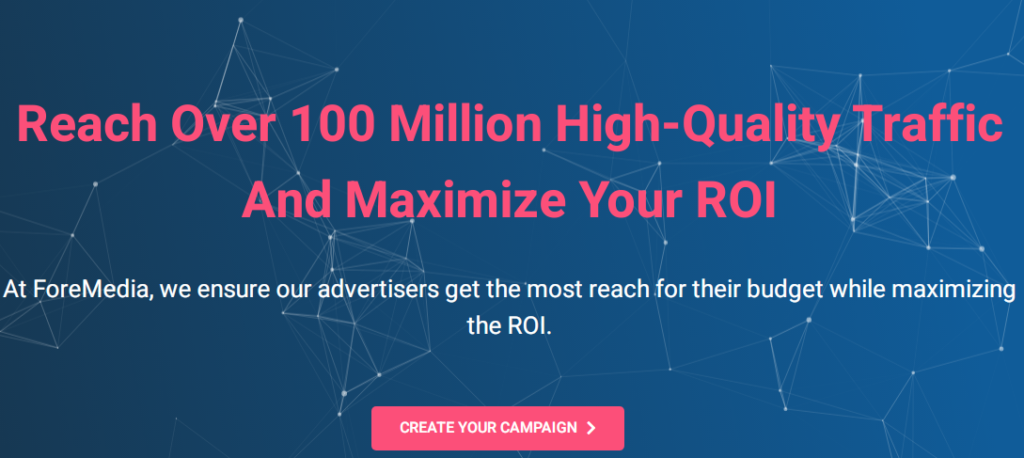 1. Log on to the Foremedia website
2. Navigate and click on create "Create Your Campaign"
3. Then a page will appear where you are expected to fill out your information.
4. Fill the form and then click on submit.
How To Register As A Publisher On Foremedia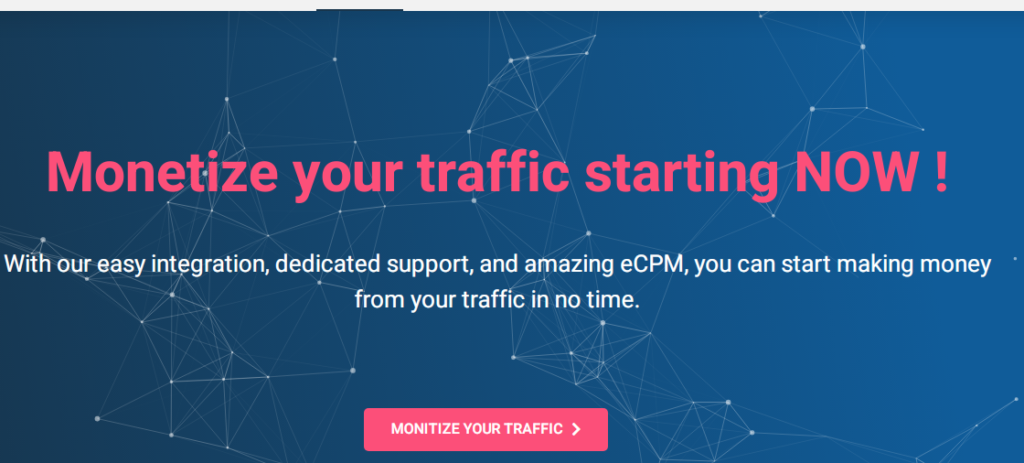 1. Log on to Foremedia.net
2. Click on " Monetize your traffic"
3. A form will appear where you are expected to fill in your details, for example, date of birth, last name, etc
4. Click on submit and check your Gmail for your confirmation email.
How to Place Foremedia Code on Your Blog
Most users find this a challenge so we decided to write on it. Placing foremedia ads code on your blog only requires a few simple steps
1. Set up ads.txt on your Foremedia dashboard.
2. Copy the ads.txt code and put it into your blog's head> element.
3. Copy and paste the analytics code from your Foremedia dashboard into your site's body> element.
4. Set up your payment system; they provide two options (PayPal and bank transfer).
5. After you've finished putting everything up, let Foremedia have a couple of days to approve it.
Foremedia Ads Review – Good Ads Network for Advertisers and Publishers
Requirements For Approval on Foremedia Ads
I know you have been waiting to see this since the beginning of this article. No one likes a stressful approval and I guess that is one of the reasons you're started reading this article in the first place.
I will tell you the good news you want to hear. Getting approval on fore media is super easy. Being a new ad network, their requirements are not yet strict so the earlier you register and get approved the better.
Although getting approval is easy, there are basic ad approval rules you should follow. Below are some of them.
1. Have a good website– Your site should be well designed and structured. It should be user friendly too so a user will enjoy reading your blog
2. Have Unique Content– Your web post should be unique and original to get approval for any ad network.
How to Withdraw Earnings on Foremedia
I think this is one of the most important. Before you register for any ad network you should check how to withdraw your earnings to know if it is convenient for you.
The two means of withdrawal on foremedia include;
Transfer of funds via bank
PayPal
How Long Does It Take Foremedia to Approve a Site
It takes 2-3 days for foremedia to approve your site to start displaying ads but sometimes it is delayed. When this happens it will take only 7 days to get approval. Anything more than this, you should really or contact their support for help
How to Earn More on Foremedia Ads
This is rather a tip. To earn more on any ads network you should place your ad correctly. Again you should target foreign traffic. Why? Top tier countries like the USA have a high tendency of buying online that is why most ads network pay more if you get traffic from the top tier countries
Countries Foremedia Accept
This is another thing to know before applying for foremedia. Currently, foremedia accepts all countries. Whether a publisher or advertiser, your country doesn't really matter on foremedia.
What is the Minimum Payout on Foremedia
This is one of the things to check before deciding to sign up for a particular ad network. Personally, I would advise anyone to register for an ad network with a low minimum payment most especially for new ad networks like this one. Why? The reason is simple, to check if it is really paying to avoid a situation where you reach the minimum payout and the ad network turns out to be scam.
But had it been it has a low minimum payout, you will reach the minimum threshold within few days and know if it is really paying. An example of an ad network with a low minimum payout is Intech ads.
Regardless the minimum payout on foremedia is $100.As you can see it is just the same as that of Google AdSense.
Foremedia Ads Review – Good Ads Network for Advertisers and Publishers
 Is Foremedia ads legit or a scam?
Foremedia ads is legit, it is not a scam. I have seen the screenshots of payments received from them by bloggers who monetized their websites with them.
Don't be afraid, Foremedia won't waste your time. many people are cashing out from the ads network. I made a compilation of reviews to help you find out whether or not foremedia is a scam. The two images below are enough for foremedia ads reviews.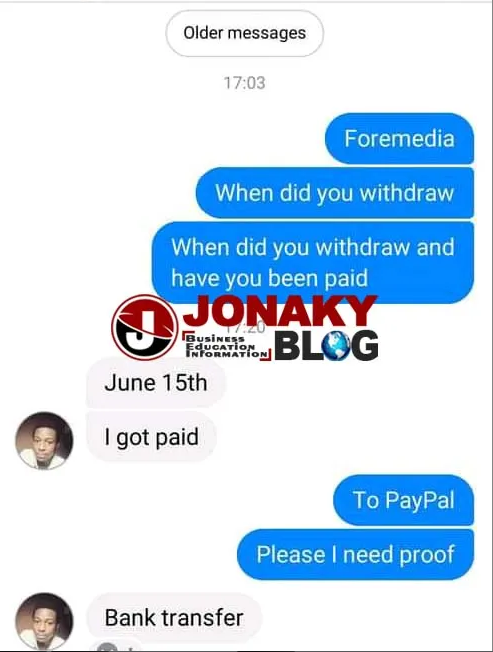 Proof of Foremedia ads payment review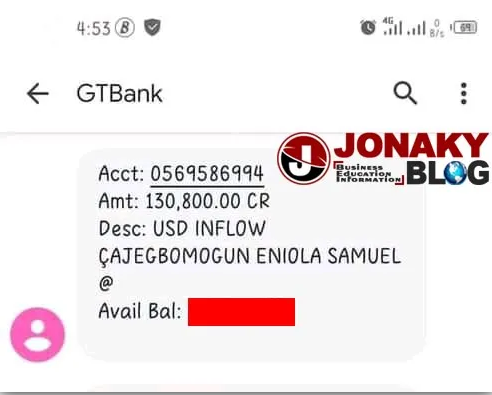 Photo credit: Jonaky Blog
The images above are the payment proof I bumped into when trying to figure out if foremedia ads are really paying. You can find more of these images if you type in the keyword "Foremdia payment proof" on Google. I also know people who are currently using it though they have not reached the minimum amount for withdrawal which is $100.
Now after seeing the proof, if you ask me if foremedia ads are legit I will say Yes! At least some people have testified. Now you can go on and register.
WATCH THE REVIEW VIDEO ON YOUTUBE
Foremedia Ads network Review – Frequently asked question
Question: Can I use foremedia ads with another ad network
Answer: Yes Sure! You can use foremedia with other ads networks so far as the ad network supports it.
Question: Can Foremedia ads approve my blogger blog with no custom domain.
Answer: To be sincere, I haven't tested this but you can try it on your own using the guide I gave earlier  on how to register as a publisher
In case You have any problem you can contact foremedia support on their email at support@foremedia.net or you can as well chat them up using the chat button on their website
Thanks for reading. SUBSCRIBE TO OUR NOTIFICATION.