(VIDEO) Masquerade Sings Praise and Worship on the Road
VIDEO of Masquerade Sings Praise and Worship on the Road goes Viral. Video of Masquerade Spotted singing Praise and Worship on the Road goes Viral.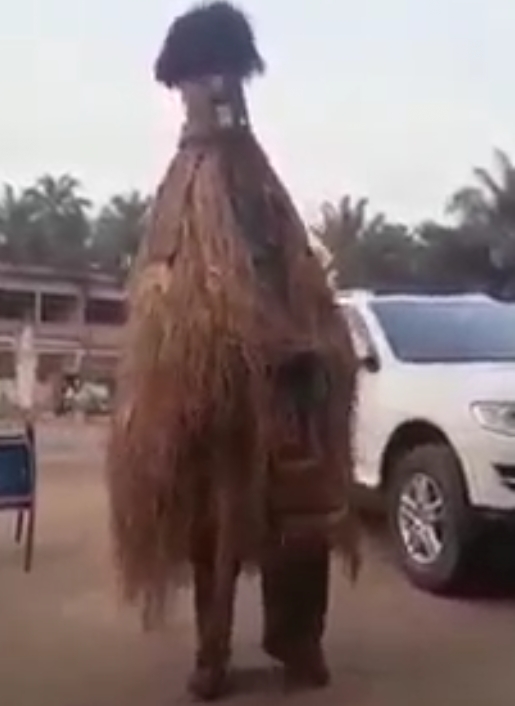 "When a Former Mass Servant Carries a Masquerade"  — Reactions
Various reactions are trailing the video of masquerade which was spotted singing and dancing Praise and worship on the road. The video was made public via Facebook by Chuks Franklin Nwachukwu, the owner of Above Media.



He captioned the Video; " When a former Mass Servant is carrying a masquerade". The masquerade in the video was leading in the praise and worship and his followers were responding and clapping. The Mmuo too was clapping.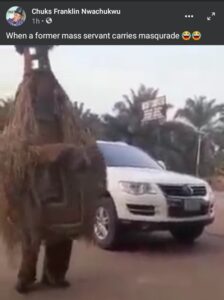 Do you want to read about masquerades who were spotted repairing a car tire on the road? See the video and the article here.



There many reactions from social media users who saw the video. Some are nicknaming the masquerade. Others saw it as fun and said it made them laugh.
See peoples' reactions about the masquerade in the video which was captured singing Christian praise and worship: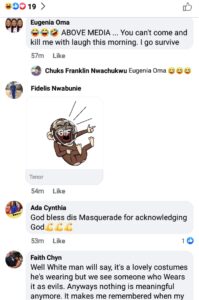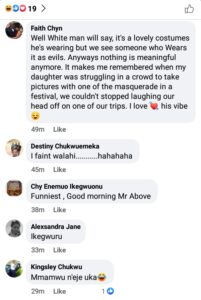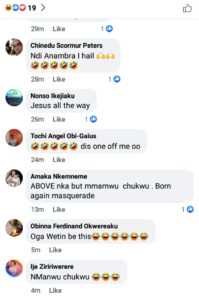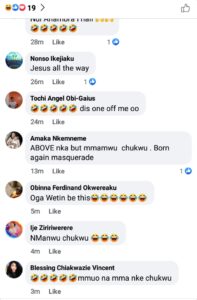 Watch the Video here
On a similar development, a video of two Masquerades repairing Car in Enugu for money sparked reactions.
Wonders Shall Never End. 2 Masquerades Were Spotted Repairing and Fixing A Car (VIDEO)
Everybody should hustle. My brother, please, hustle. My sister, please, hustle. You have no excuse for not seeing what to eat or the money to take care of your immediate need. If masquerades could opt for mechanic work on the road for money, you have no excuse.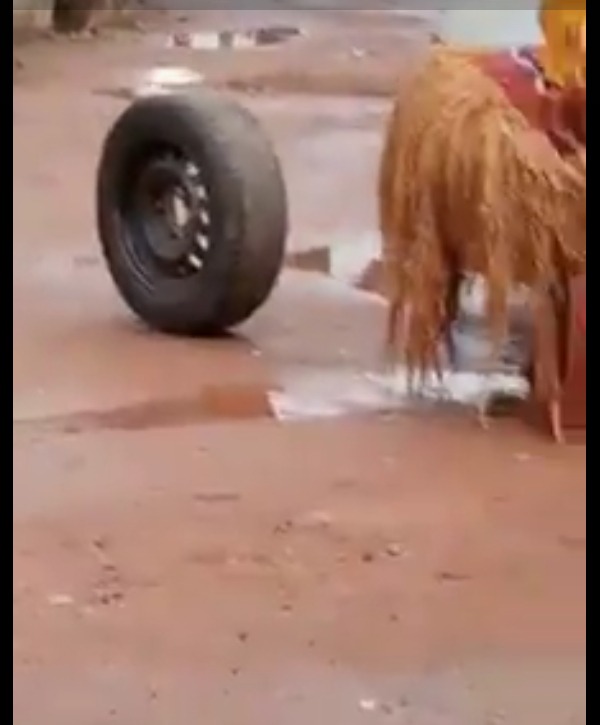 This post is about two masquerades spotted at Camp in Enugu on Sunday, fixing a bad Tyre for a man for pay. It was on Sunday and the Vulcanizers were not available in the area to help fix the damaged Tyre.
If the Amadioha in Enugu is hustling in the broad daylight. If the gods are also hungry, what are you? Why can't I do any genuine job as long as it can put money in my pocket?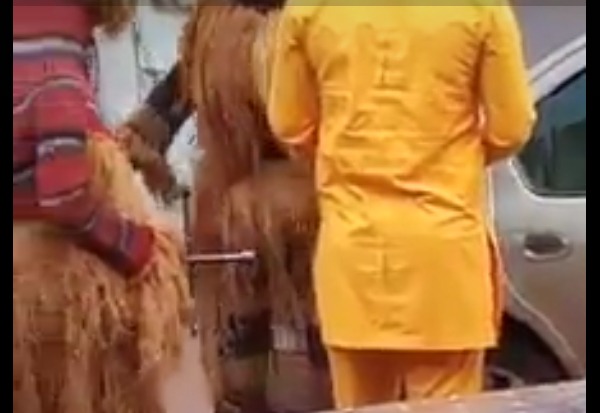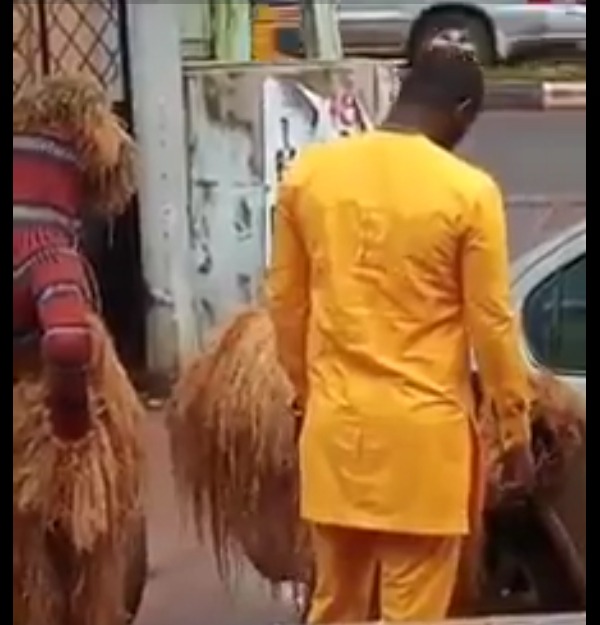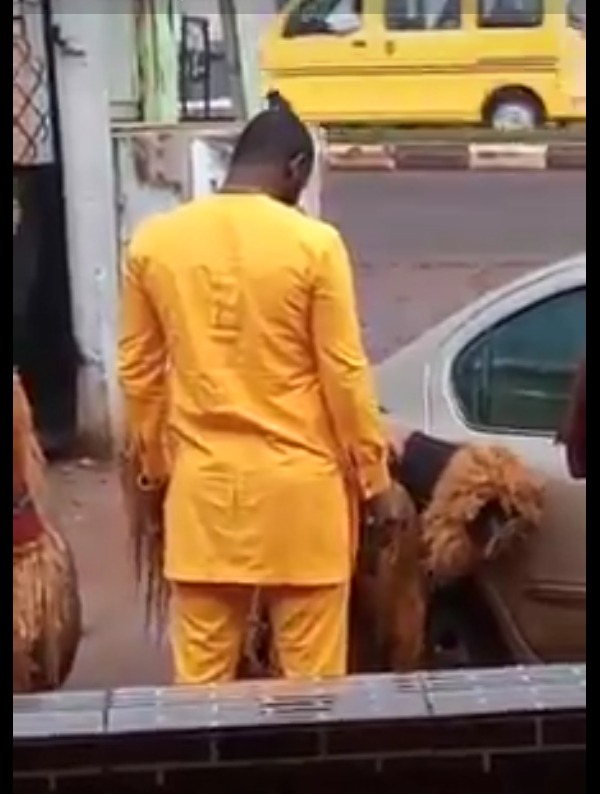 In as much as the act of these two masquerades are laughable they leave great lessons for all of us. Hunger does not have respect for anyone. It does not respect the title. We learn from here that there are times we should put our title or our fame aside in order to pursue our target in life. There are times when the title or position won't put money in our pocket. All we need at that time is hustling.