Timothy Heard's VIDEO – old man and the dog
This video was shared by Timothy Heard – Timothy Heard's VIDEO – old man and the dog. It was shared yesterday and in less than 24 hours, it garnered millions of views. See why this video of a dog and an old man was tagged as an example of royalty.

The video of an old man with his dog walking on the road has stunned the internet and got so many people talking.
"This is what royalty looks like" — reactions as people saw a dog action towards an old man who has difficulty in walking.
This touching video of a little dog and an old man walking by the roadside has drawn much attention. The video was released to the public two days ago but it has gathered millions of views and about 40 thousand comments.
The original poster tagged the video; "this is what royalty looks like" and many people seem to concur. It bears everyone's imagination how the dog seems to understand the condition of the owner. It keeps the same pace as the old man. It stops when it is necessary and walks when it is necessary too.
I will share the screenshot of the post and peoples' reactions here: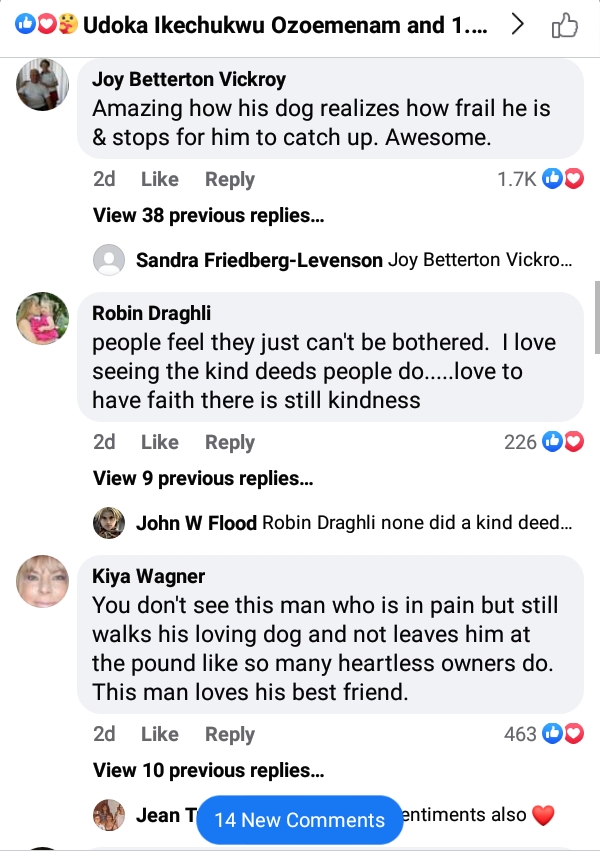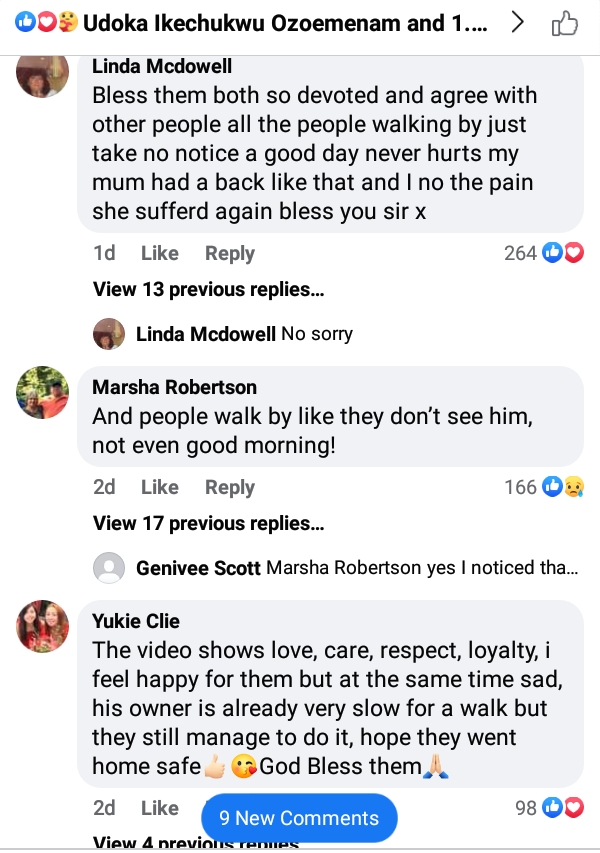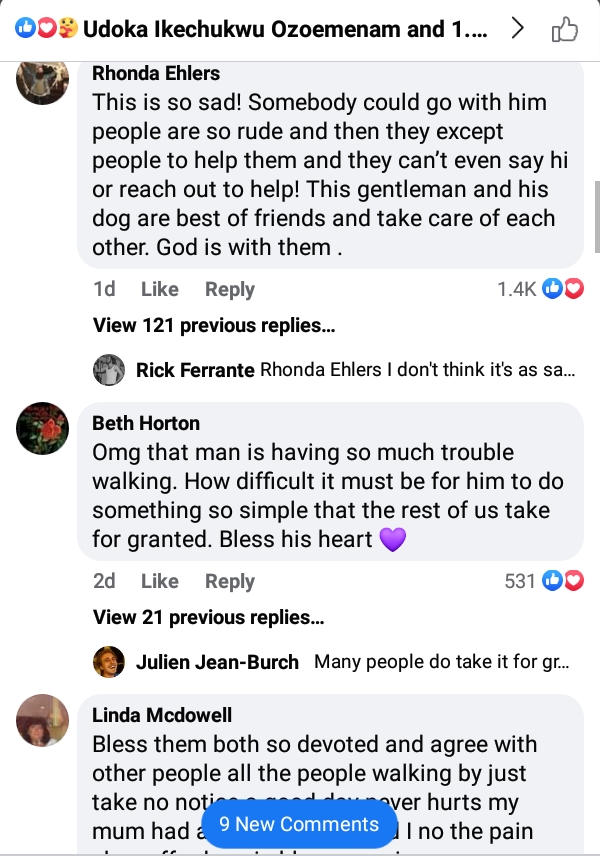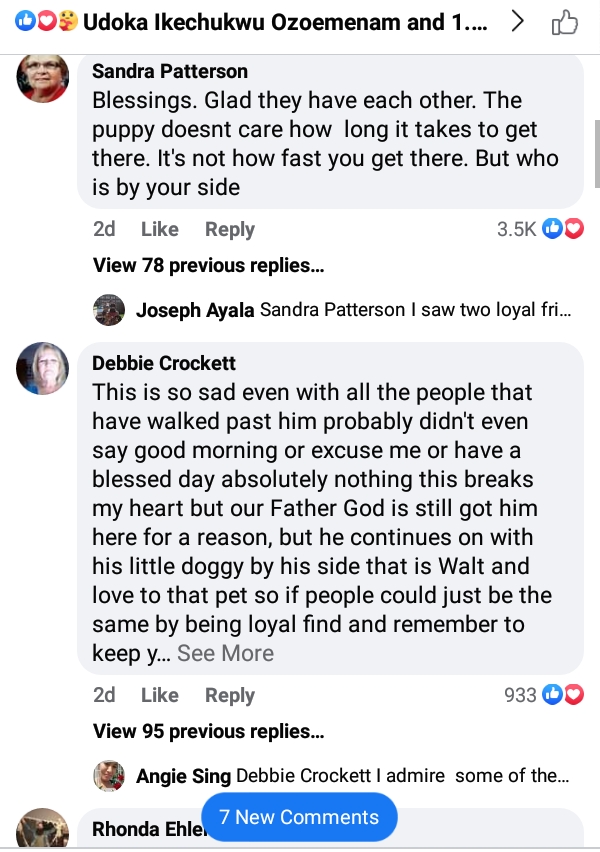 Please, watch the Video Here
After watching this video, I was moved to ask one question; where is communal living? How on would people be passing comfortably on the road, seeing this old man struggling on the road with his dog?
Not even a single soul opted to him or asked if he needed help. What a world!