What happened to the Girl who Acted Sarafina – Leleti Khumalo?
What happened to the Girl who Acted Sarafina – Leleti Khumalo ? See What The Girl That Acted Sarafina Has Turned Into, From Brown To White.
This post is about the strange transformation of the actress who was featured as Sarafina in a movie called Sarafina.  Sarafina is a top-rated movie, almost everybody has seen the movie. It was produced in 1992.

Leleti Khumalo was the Protagonist of the movie, she was the girl named Sarafina in that movie. She used to be a beautiful dark-skinned girl, but years after the movie, things changed, and she became white.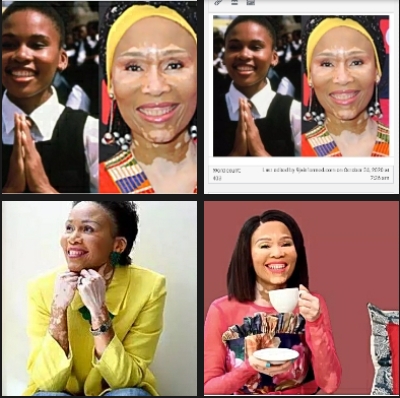 The girl in the image below is Sarafina as featured in the Movie. But This is not how she looks now. There has been a tremendous change in her skin. Before you conclude or start to judge her about her skin or start thinking she bleached, kindly read through to know what really happened.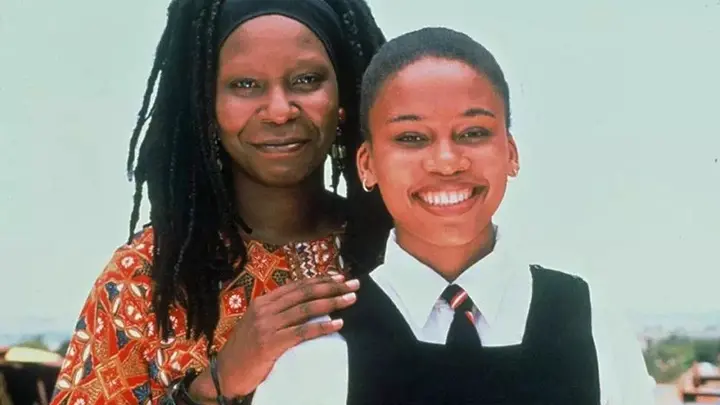 *Sarafina and her mother
Sarafina whose real name is Leleti Khumalo did not bleach her skin neither was she born this way.  She was born a brown skin girl, not white-skinned. Her skin changed color, due to the skin disease known as vitiligo, a lot of people do not know about this.
What is Vitiligo?
Vitiligo is seen as an auto-immune disease, it is not contagious or deadly, but sadly Vitiligo has no cure. It makes the affected area change color, it makes it turn white, this can affect the hair, eyes, mouth, hands, and sometimes all over the body, for the rest of their life.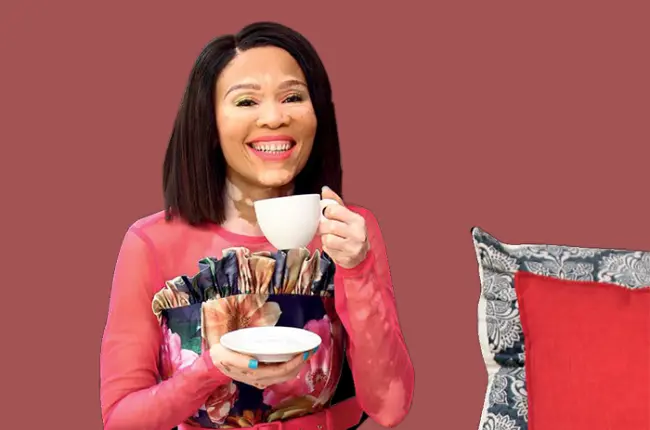 This is how Sarafina looks presently. Her skin has been affected so much by this disease. Vitiligo happens when the cells that produce pigment just die off and stops production of pigment. When this happens, it starts turning your skin white gradually forever, it can not be treated.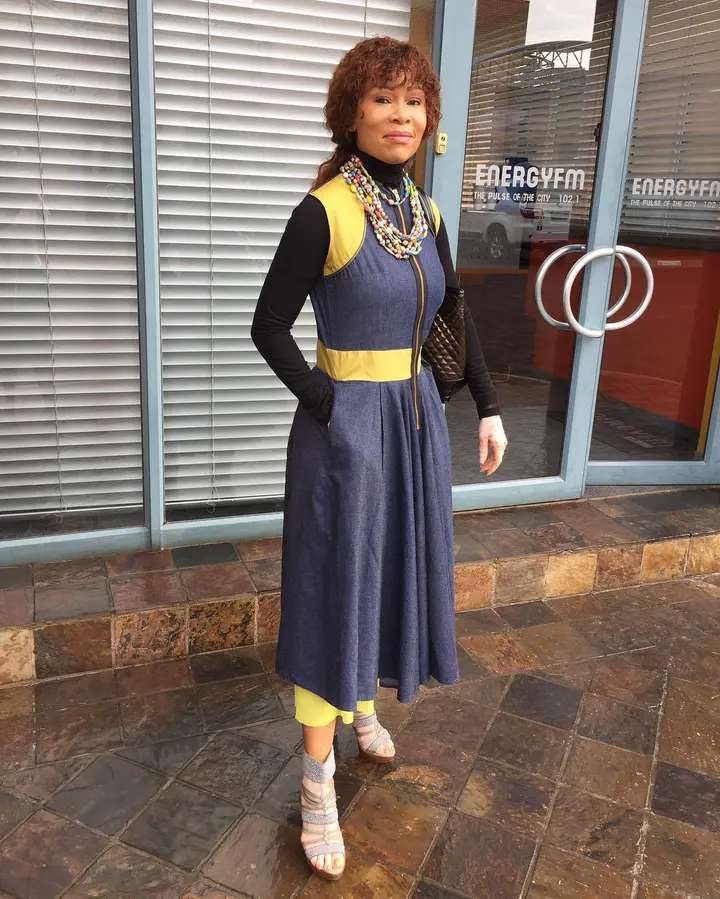 What happened to the Girl who Acted Sarafina – Leleti Khumalo?
How It All Started
According to Leleti, when she was 18 years old, she started to see white spots on her leg. It wasn't painful so she wasn't really worried, she wasn't quite familiar with the disease back then.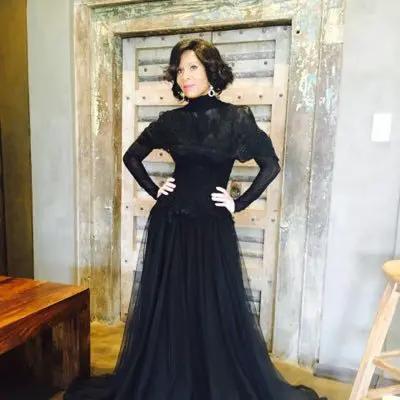 The white patches kept on appearing in different places, and it kept expanding, she used makeup to conceal it. She tried everything to get them rid of the white patches, she even tried drugs, nothing worked out, that was how it increased, later she finally decided to embrace her skin.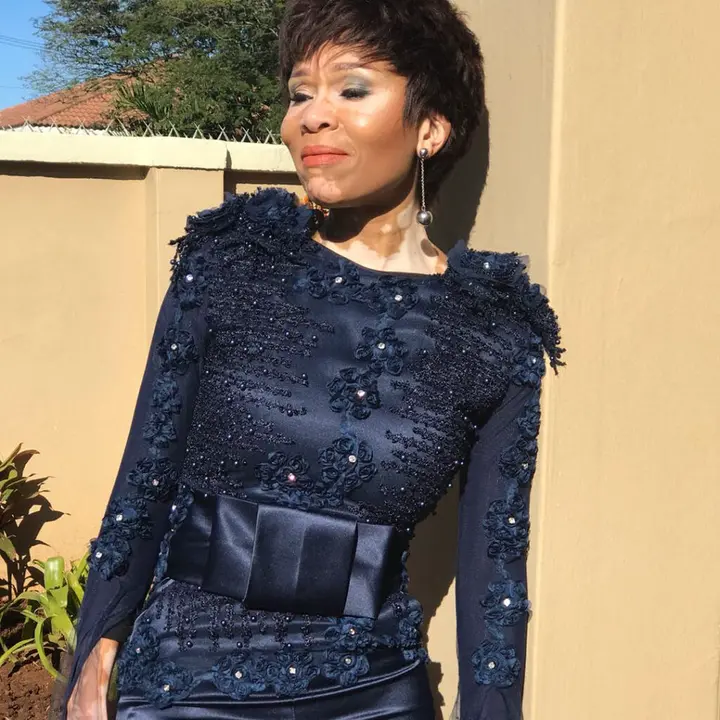 She got married, she gave birth to triplets but one of the baby died, she has just 2 kids left now, see more of her pictures below.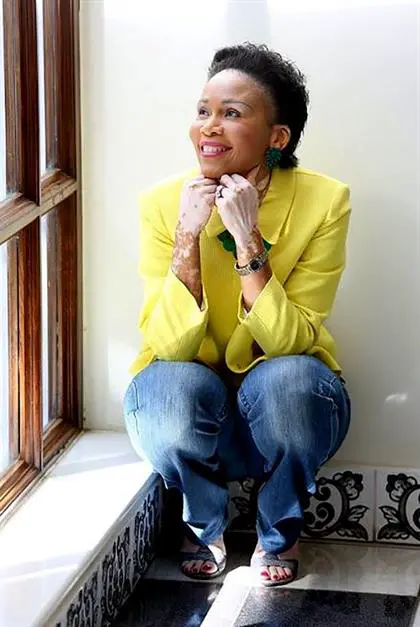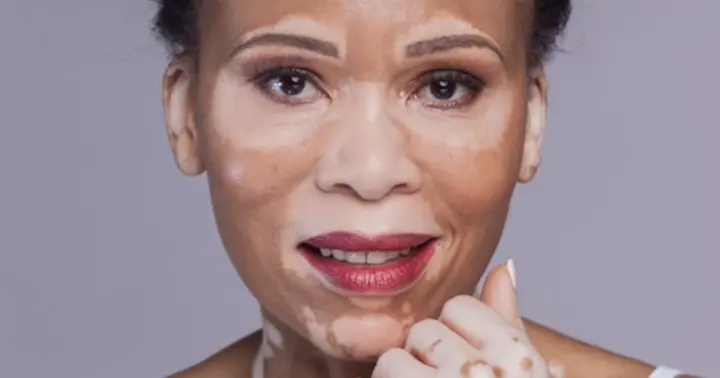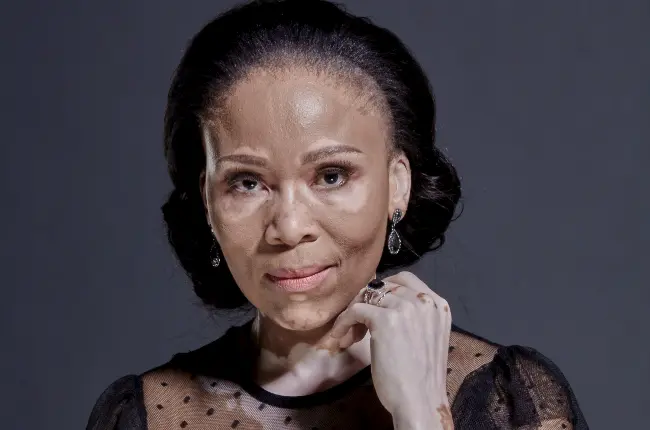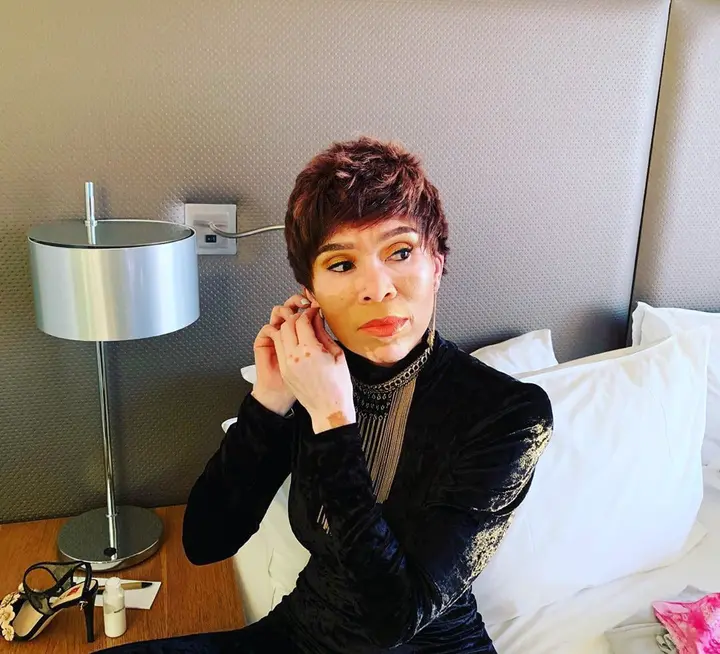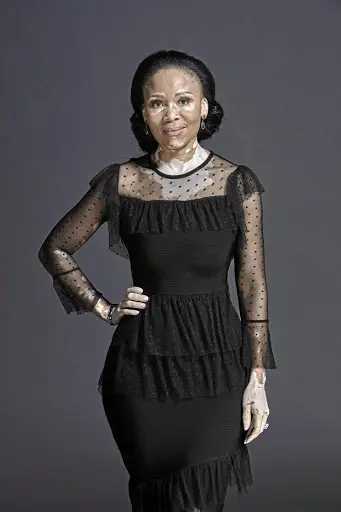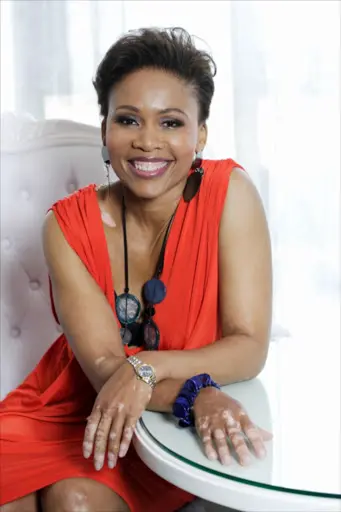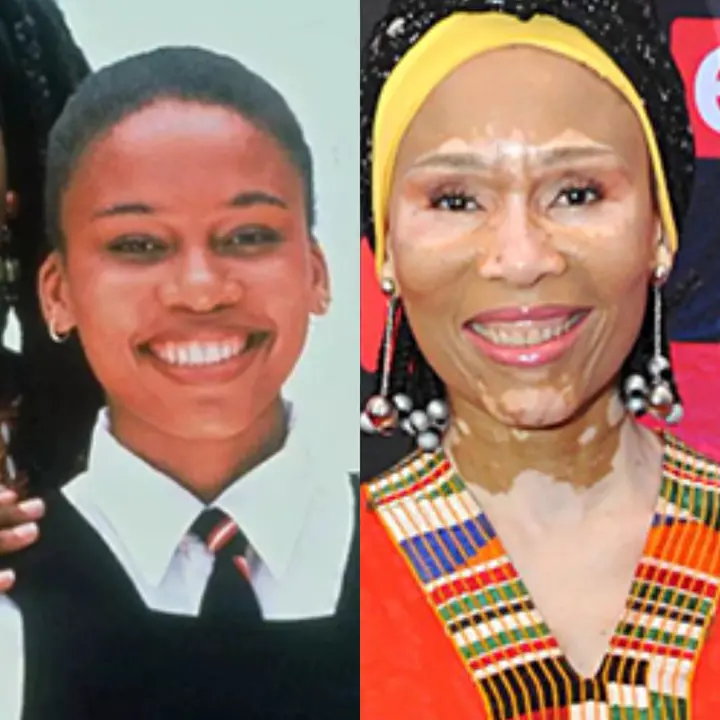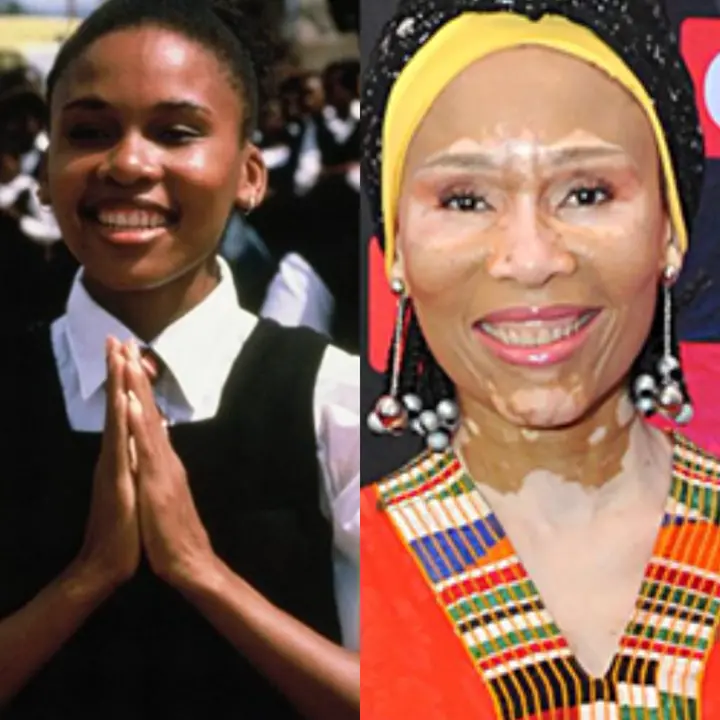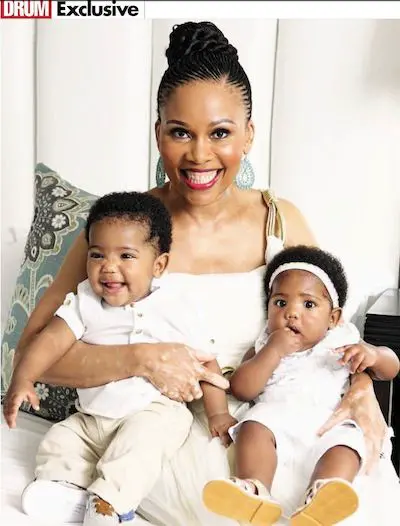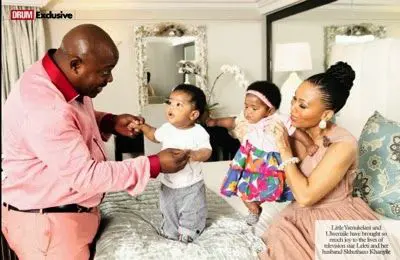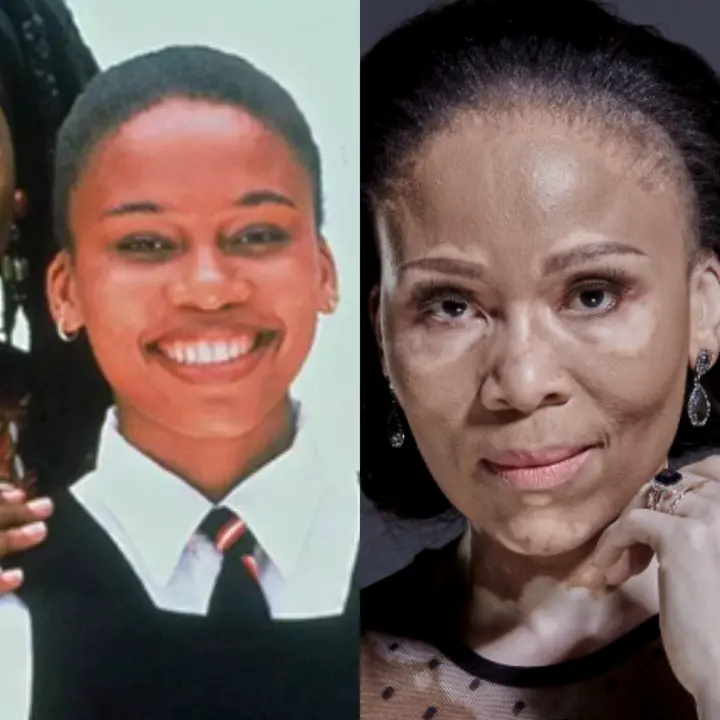 Thank you for viewing, kindly comment, like, share and follow me for more.