Girl on an Orthopedic bed with broken leg got proposed by her Boyfriend
This is nothing but LOVE UNCONDITIONAL. A Man Proposes his Girlfriend on an Orthopedic Sickbed. Girl on an Orthopedic bed with a broken leg got proposed by her Boyfriend.
Man Proposes his Girlfriend with Broken Leg on a sickbed – Stirs Reactions.
Ladies, stop killing yourself. A man who is for you will stay and love you unconditionally. The one who comes to harvest where he did not sow will always find a flimsy reason to leave.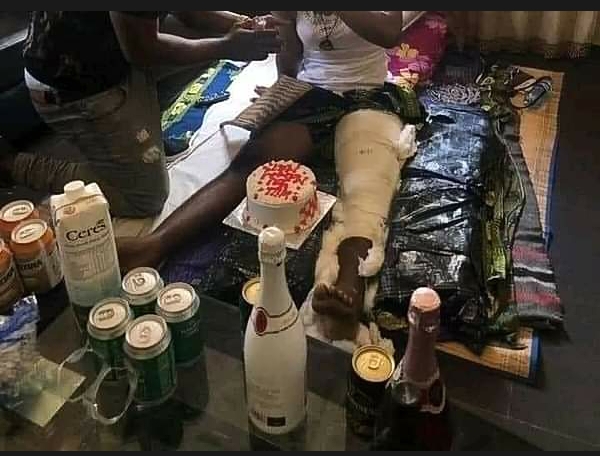 A man has demonstrated again in this story that unconditional love still exists. His girlfriend had an accident and got her leg broken. The leg was heaped and covered with pop and a bandage. The girl is still confined in one place.
The truth of the matter is that the fate of the leg is still unknown. No one knows if she will still walk with the leg or have to walk with a support of a clutch.
There are some cases where the affected leg will become infected that it will need to be amputated to save the life of the victim. But this man did not consider all of those factors. He is in love both in the body and soul, not only on the flesh.



He came to see his girlfriend on the Orthopedic sickbed but it was more than just a visit. The said day was the girl's birthday. He came, buying many items for her birthday.
He proposed!
This is nothing but love unconditional. True love will stay by your side in the time of difficulty while the fake ones are blown out of the windows when the relationship faces the hard wind.
Dear ladies, I say don't kill yourself trying to make him stay. Who will stay, will stay.