Pastor Onye Eze Jesus Pays Visit to Prince Gozie Okeke – Video
Vidoe of the controversial Anambra-based Pastor, Onye Eze Jesus, paying a visit to the gospel music artist, Prince Gozie Okeke has surfaced online. The video has stirred so many reactions from fans. Pastor Onye Eze Jesus Pays Visit to Prince Gozie Okeke – Video.
The river bather Minister aka 'aka na-asa uchu' has been on the news for his strange method of carrying out church activities. Ordinarily, his video with Gozie would just go unnoticed. But following the recent scandals and the government injunction to have him arrested, everyone is distancing themselves from him.
-Pastor Onye Eze Jesus pays a visit to the house of popular gospel Singer, Prince Gozie Okeke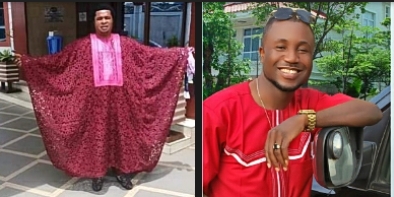 The video of the controversial head pastor and founder of the Children of Light Anointing Ministry, Nkpor, Uno has surfaced online when he paid a visit to the house of popular gospel music singer, Prince Gozie Okeke.



Prince Gozie Okeke is the 'husband' of Princess Njideka Okeke whose single gospel Album, "Akanchawa" made a big hit in Nigeria's music Industry. He was seen in the video hailing Pastor Onye Eze as he admired his beautiful house and cars.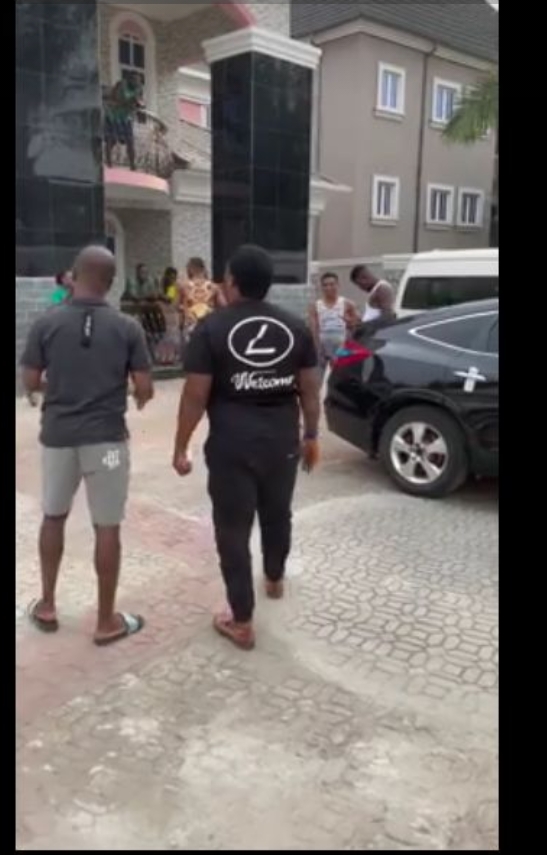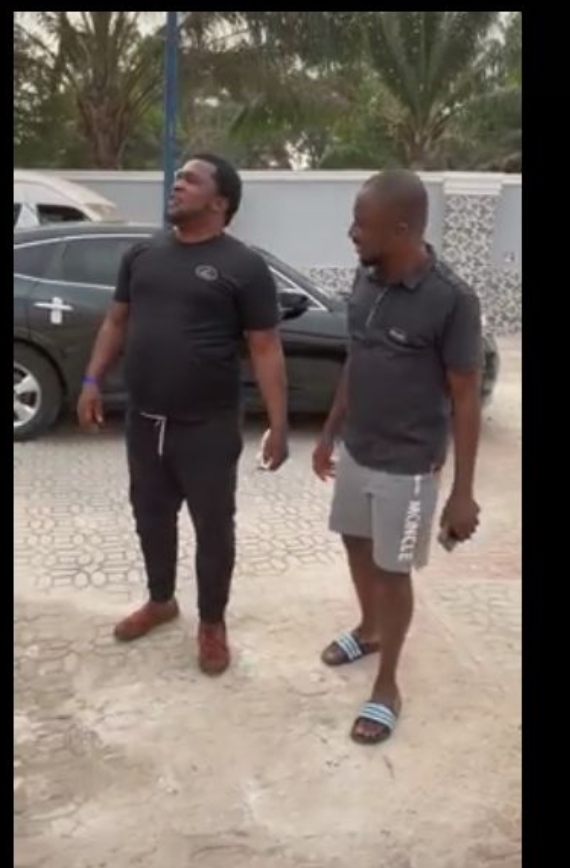 Gozie was addressing the Onye Eze and saying; "Aka na-asa uchu! Aka na-asa uchu!" He said it severally before they walked in into his inner house.
News For Yo

u:
(VIDEO) Pastor Ikuku Ana Afu Anya: Another Pastor Onye Eze Jesus Emerges from the East
Meanwhile, Pastor Onye Eze Jesus has been reported to be arrested by the Police according to the Anambra State directive for indecent religious practices. No further information has been heard following his arrest. Some media sources say he is still in Police custody.



But the recent updates on Pastor Onye Eze's Facebook page indicate he has been released and back to his Ministry. In the latest updates, he was seen addressing his followers, telling them that he is back.
My Opinion
We are watching. Soon, we are going to know those who went to take their bath and those whom he bathed out their uchus. Thankio
Note: We cannot share the video here for the harm it may cause to this platform and for the interest of the author. Meanwhile, the photos we shared were from the screenshot of the video. We apologize for any inconvenience.