Chief Ferdinand Anaghara Biography and Background (1936-2007)
Recently in Enugu, it was in the news that Providence Secondary School was locked and condoned by Heavy Security while the school was in session. This caused panic to many especially this time of insecurity and abduction. But on further investigation, we discovered it was a court case between the original owner of the land, Chief Ferdinand Anaghara, and the High Court. Chief Ferdinand Anaghara Biography and Background (1936-2007).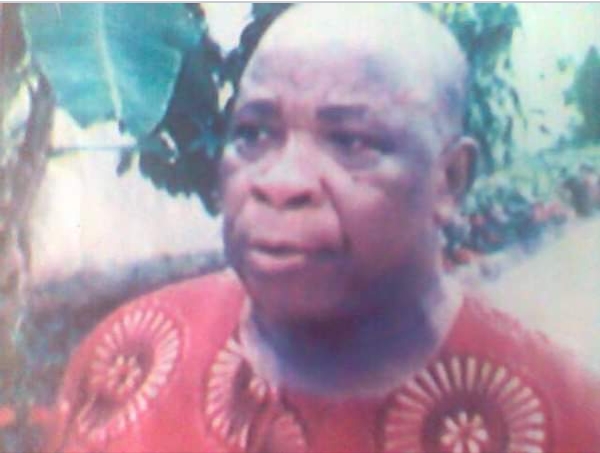 Chief Dr. Ferdinand Anaghara is dead. The recent crisis between AMCON and the beneficiaries of his landed properties, especially the recent sealing and detaining of 344 female students of Prudence High School, in Independent Layout, Enugu has called the need to look into his Biography.
Background
The late Chief Dr. Anyaoha Ferdinand Anaghara was an industrialist and a business icon. He was born in 1936 to the family of Late Chief Anagharagwo Agbai.
He was of Urualla Clan and of Okoro-Okwara UmuIkpa Ozu Urualla in Ideato North Local Government of Imo State. Chief Ferdinand attended St. Johns Primary School Urualla with his peers. On completion of his primary education, he left for Onitsha in search of the golden flee as was common in his era. On completion of his tutelage, young Ferdinand started a small business enterprise with the name M/SF. Anyaoha Anaghara and brothers Trading company.
The late Chief Ferdinand Anaghara's success manifested early in his business life but the Nigerian Civil war thwarted its growth. Not dominated by this temporary delay, Ferdinand in 1970 after the civil war returned to business and relocated his head office to Enugu.
Ferdinand Anaghara Biography and Background (1936-2007)
Achievements
Chief Dr. Ferdinand Anaghara founded and established numerous renowned multinational companies among them were:



G.B. Olivant,
SCOA,
LEAVENTIS GRoup John Holt,
Niger Motors,
Dunlop Motors Nigeria Limited
Anambra motors Manufacturing Company Limited,
Volkswagen of Nigeria LTD etc.
He was the first rural Industrialist and employer of labor in the Urualla Clan. He established FERDINAND INDUSTRIES (NIG) LIMITED PRODUCERS OF ALUMINIUM and automotive filters in Urualla in 1974.



Ferdinand became a household name every successful business organization sought to do business with, including banks. He had the franchise of these companies and others. His foresight and business acumen grew in geometrical progressions. He had an office outlet in most towns in the eastern states and beyond.
Titles Conferred on Him
Because of his contributions to rural and urban development, the Late Chief Dr. Ferdinand Anaghara conferred many titles for ways of appreciating his efforts. He was was an Officer of the Order of Nigeria (OON).
He was the  IYI OF URUALLA,
The IYIUKWU OF AKOKWA,
The OMENKEAHURUNANYA OF ORLU
The ODEZULUMBA OF OGBUNIKE
The ERIWE AGWUAGWU OF AKPULU
The ANYIMUKWU OF DIKENAFAI
The OMEREOHA OF OBIOMA NGWA
The NKWA CHUKWUKWERE URUALLA
The ONWANETIRIOHA OF IHIOMA.
After His Death
The late Chief Dr. Ferdinand Anaghara traveled abroad in 2006 for medical treatment. He died during his abroad medical trip in 2007 and was broad home for his funeral. Ever since, the Assets Management Commission of Nigeria (AMCON) has been sealing all his landed properties, including industries by Court Injunction. It is alleged that he had unsettled business with the banks before his death.



It is been claimed that the late business icon borrowed billions of naira from banks and used his landed properties as collateral.
News Credit: Urualla Clan Facebook page