Cakes for Traditional Marriage
Follow me, I want to show you something. I want to show you 7 Jaw-Dropping Traditional Marriage Cakes. #1 and 4  are Bae. Cakes for Traditional Marriage.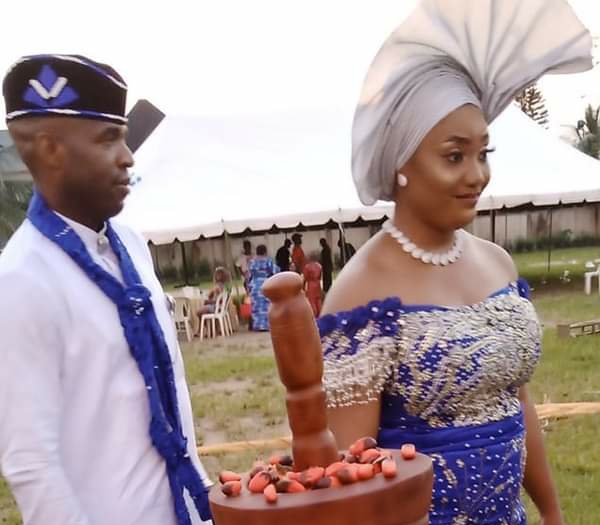 Early this year, I received a call from a friend who was planning for her traditional marriage. She told me to help her make a choice on the type of cake design they will use for their traditional marriage.
Trust me, that is what I know how to do best – digging out information. So, I put on my surfing glass and dived in. Guess what? There are so many of them.
People are getting married virtually every day and cakes are being designed in their various forms and shaped. But we are not just talking about ordinary cake designs here. We mean, traditional wedding cakes.
Marriage is an institution ordained by God. It is a union between a man and a woman. Couples are always seeking means to make their marriage ceremonies memorable and the cake has become part of the marriage memories.
Cake makers are constantly displaying their skills and talents when it calls for cake making. Recently, we saw a wedding which the couple claimed they spent millions on making it. Not only that; we were also told it took 3 months for the cake to be completed.
RECOMMENDED STORY:
READ 30 CAKE DESIGNS BY THE CAKE MASTER (REV EMEDOSI).
You may also need to know that there is a cake for every occasion. The cake for a birthday is different from a cake for marriage. In marriage too, cakes are different. The cake for traditional marriage differs from cakes for a white wedding.



Here, we shall be seeing jaw-dropping cakes baked for traditional marriages.  Cake numbers 1 and 4 are the finest.
Cakes for Traditional Marriage
No: 1
No2: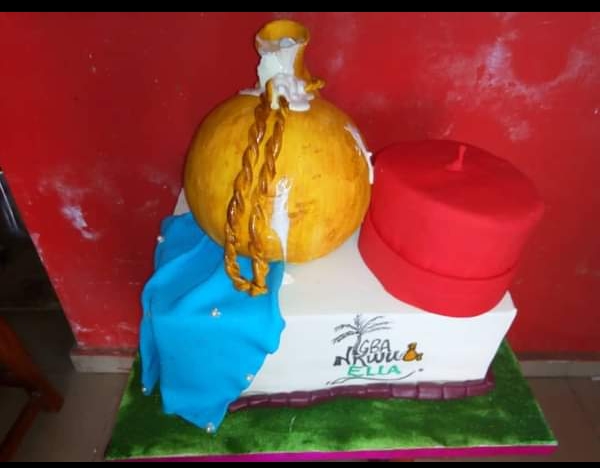 Traditional Marriage Cake Design No: 3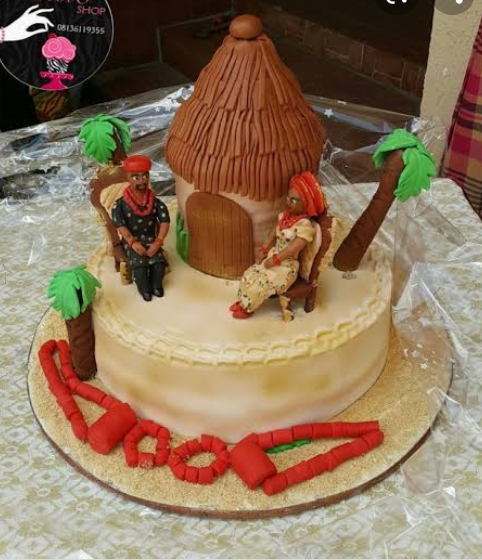 Cakes for Traditional Marriage
No: 4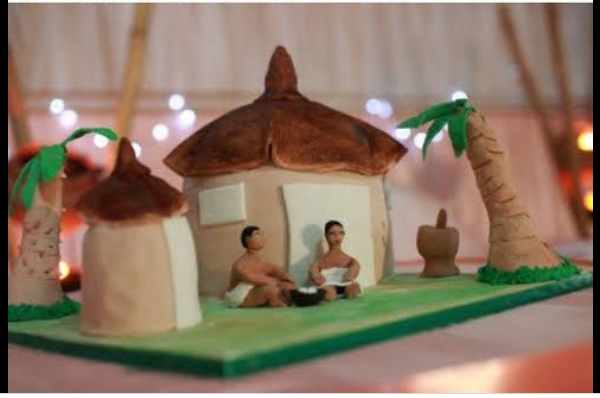 No: 5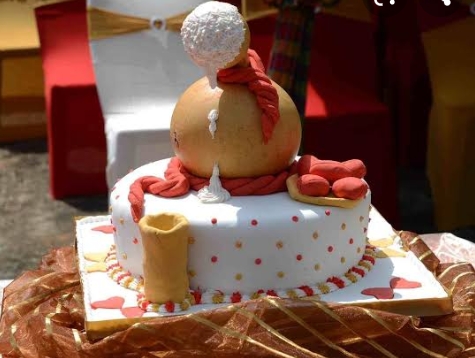 No: 6
No: 7
You have seen with your own eyes. What do think about the cakes? Which number do you think makes the finest list? Please, drop your opinion on the comment box