Write-up on Church Billboard Stirs Commotion
The moment a write-up on Church billboard stirs commotion on the internet. English Is Not Your Mate. See What This Pastor Wrote on His Church Signpost.
English language is not as simple as you think. I saw a church signpost on Facebook and agreed with this assertion. English is not your mate. Read what this pastor wrote on his church's signpost. You will agree with me.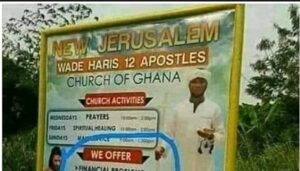 If you read other churches' signposts or posters, you will see features like: We feature healing services, bible classes, Financial open doors, Sunday schools, etc. If it is a crusade program, you will see writeups like Features: healings, deliverances from curses and sickness, deliverance from barrenness, etc.
Ladies, Will You Allow This Type Of Lady To Be Your Chief Bride's Maid?
But look at this signpost. Didn't any member of the church saw it before it was mounted? If two eyes or more have seen it, this great blunder would have been avoided.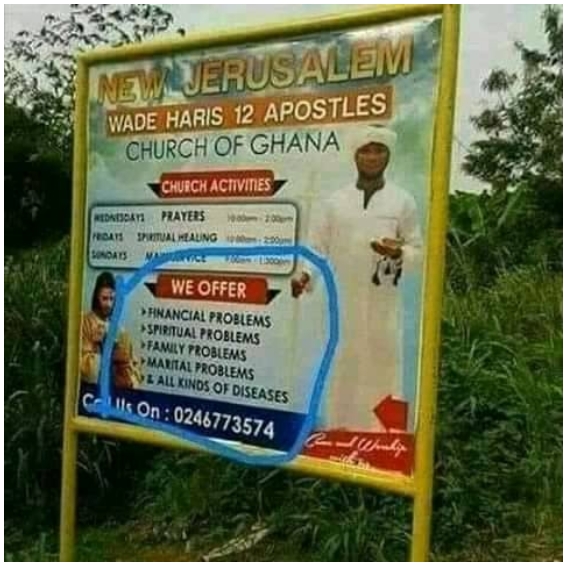 English, I am done with you. Just one word, you can make a mess of your sentence. Just like a man who went on vacation and visited a beach. He wanted to send his wife a message.
But instead of typing: "I am having great enjoyment over here. Honey, if you were here, the love will be sweeter". He wrote: "…honey if you were to be her, the love would be sweeter".
Before he returned from the vacation, the wife had left his house with the kids. When he asked what the matter is, he was shown his text to his wife. Oh, English language!
Other churches are healing sicknesses and taking away curses and poverty from members, this church said they are offering them. "We offer: 
Financial problems
Spiritual problems
Family problems
Marital problems
& All kinds of diseases."
That is, when you go to the church, they will offer you barrenness or sickness. The pastor said they offer financial problems too.



Nawa o! English hard o.