Prof Dora Akunyili's daughters
Do You Remember the late Dora Akunyili? If you are among those who think she only made name in NAFDAC, you should have a rethink. Here is Njideka Crosby, one of the daughters of Dr Dora Akunyili. See What Her Daughter Has Turned Into. Prof Dora Akunyili's daughters.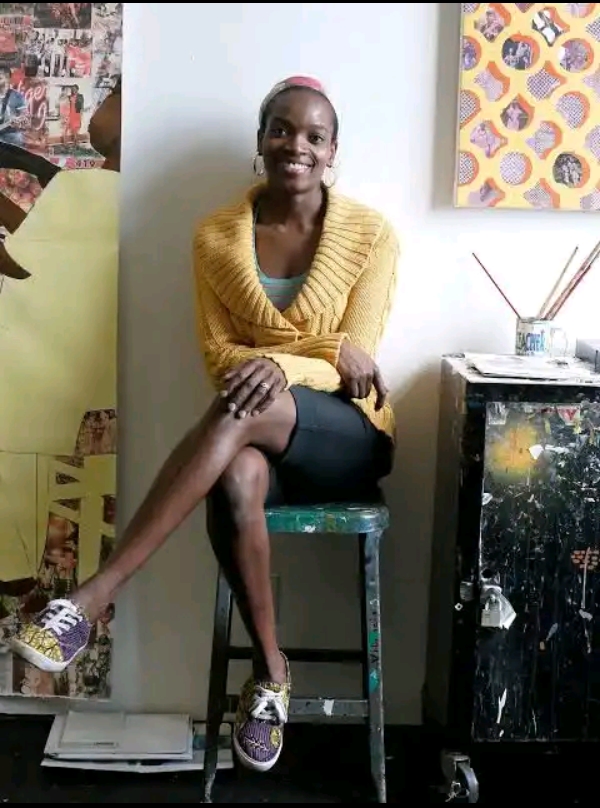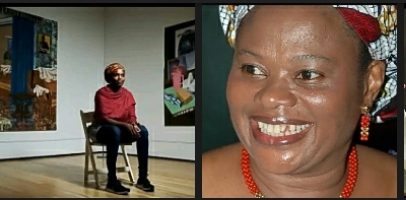 There is an adage that says that an apple does not fall far away from its tree. Another Igbo adage says that the snake doesn't give birth to a rounded thing. Its offspring must have a tail.
This is just the exact description of one of the daughters of the former Nigerian Director-General of the National Food and Drug Agency Commission (NAFDAC) and a Professor, The Late Prof. (Mrs.) Dora Akunyili.
The Late Mrs. Dora Akunyili must have poured her spittle into the mouths of her children before she died and she must be happy for them anywhere she is; seeing the exploits they do now.
Late Dora Akunyili's marriage was blessed with 6 children. One of her daughters is called Njideka. She is a woman of intelligence, dignity, and integrity just like her late mother.
Njideka Akunyili Crosby has achieved a lot at her young age; for herself and for the family.
Below Are Some of the feats Njideka Akunyili has attained years after her mother's death:
1. She has become an internationally recognized artist with her works gracing the front pages of international journals, exhibitions, billboards, museums, etc. Her beautiful works of art have earned her grants, awards, and prizes from reputable establishments as a way of appreciating her talent.
2. Mrs. Njideka Crosby is a chip off the old block. Just like her late mother; she was awarded an honorary Ph.D. by Swarthmore University to appreciate her for her amazing contributions to the world of art.
3. Njideka Akunyili Crosby She has also been named "world's 100 most influential women" by Forbes magazine.
4. Another great feat of hers was 3 years after the death of Dora Akunyili, her daughter sold artwork of hers by auction at a mind-blowing sum of N1.2 billion. This great feat made headlines in international media in 2017.
This is the artwork that gave her N1.2 billion naira.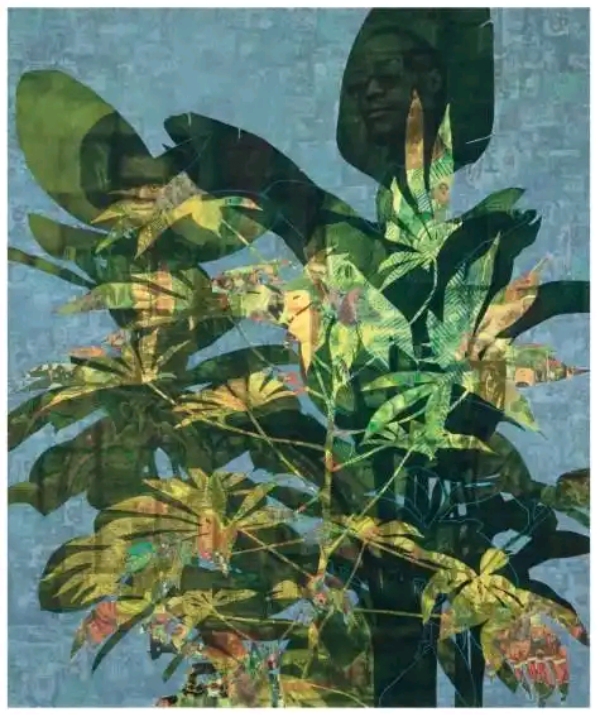 5. Njideka Akunyili Crosby has received the prestigious MacArthur Fellowship award. This association is known to award grants of $625,000 to artists, writers, teachers, scientists, entrepreneurs, and many other talented people who have shown mind-blowing creativity. The daughter of Dora Akunyili qualifies for this grant.
Photos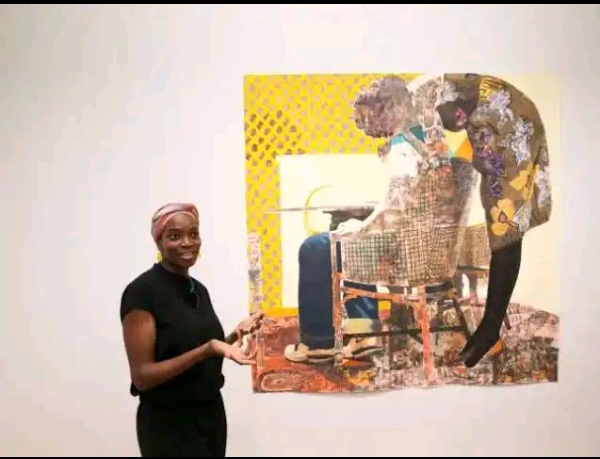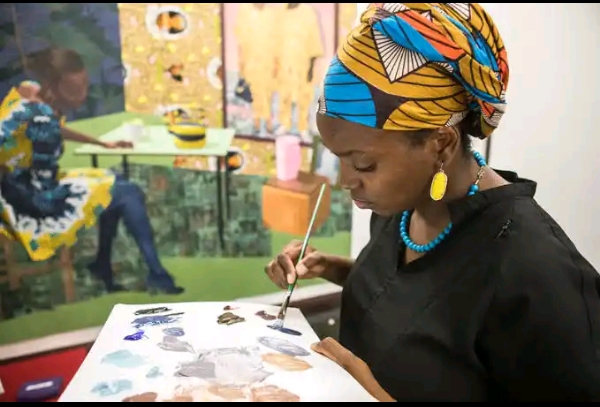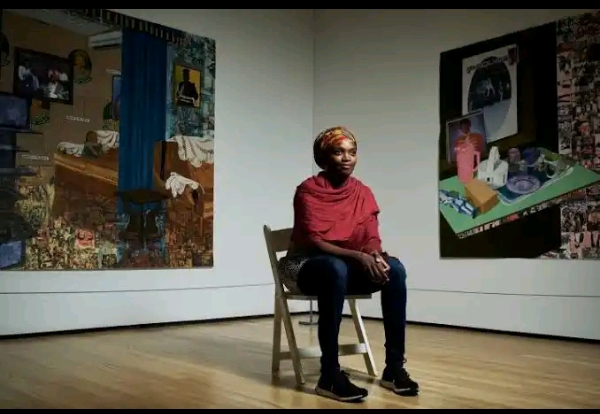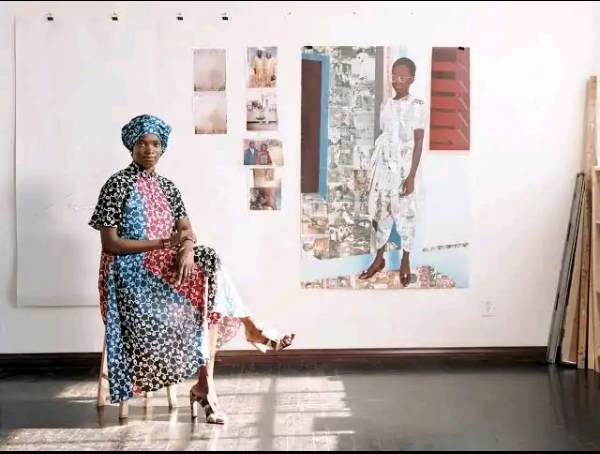 What else can we say? Mrs. Njideka Crosby (nee Akunyili) has washed her hands as her mother did and she is dining with the kings and the queens and just like her mother did too. Her great talents have endeared her to international figures like the wife of the former President of the United States of America, Michelle Obama.
To this, one can say that Mrs. Njideka Akunyili Crosby is her mother's daughter; a vacuum filler.