WhoDoneIt??? Unknown Killer Kills A Lady In Osumenyi Village, Dumps Her Body In A Gutter
Osumenyi, the once peaceful and one of the most developed towns in the country is becoming a den of terror. Barely two weeks hoodlums from neighboring states invaded the town in the name of EndSARS protests and killed the serving DPO in the local police station with his assistance and set the police station on fire, a lady was gruesomely murdered last night and her body dumped in the gutter in one of the villages.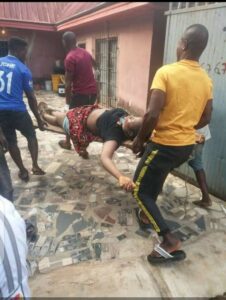 Osumenyi is one of the 10 towns in the Nnewi town Local Government Area in Anambra State. The town for patriotic indigenes who do not depend on the federal government for development rather they develop the town for themselves end by themselves.




The town is yet to recover from the shock of the havoc wreaked on her by hoodlums who took the shed of EndSARS Protests. See the photos of Killings of the police officers in Osumenyi by hoodlums.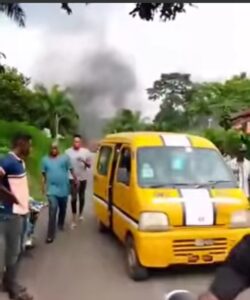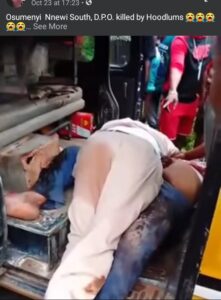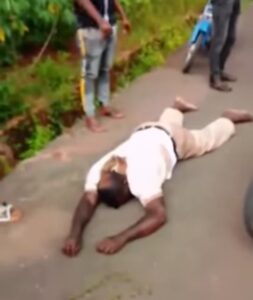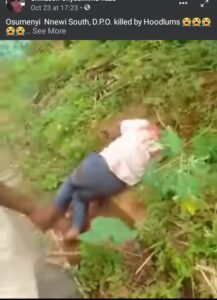 As of the time of filing this report, the identity of the lady who was murdered was yet to be disclosed. We are yet to find out if the lady is an indigen of Osumenyi. We are still yet to find out whether are killers are from the town or she was brought from the neighboring towns.
The lady was bound in two legs and sustained injuries on the neck.
More updates coming soon……