BUHARI'S ENDSARS SPEECH CRITICIZED – What the Youth wanted
After the presidential address by President Muhammadu Buhari, many Nigerians have taken to social media to criticize the live broadcast. Many Nigerians alleged that the address lacked empathy and direction. BUHARI'S ENDSARS SPEECH CRITICIZED – What the Youth wanted.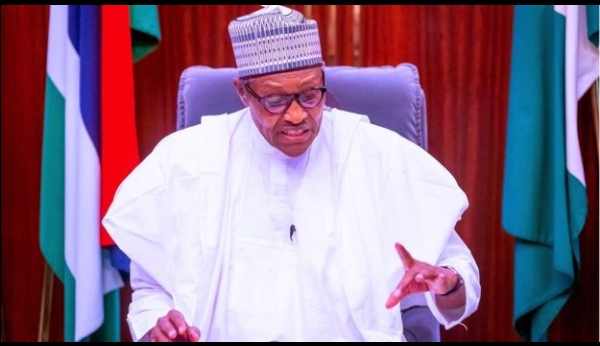 The President of the Federal Republic of Nigerian addressed the Nation yesterday at 7 p.m after much yearnings from the citizens. As a leader, he was expected to speak up and react to the killings and maiming of innocent Nigerian protesters at the Lekki Tollgates by the Nigerian military.
In his address, Muhammadu Buhari showered praises on his led administration, listing what they have done to the citizens. He said nothing about the killings Lekki but emphasized much on the looting and vandalization that occurred in the house of Oba of Lagos.
He blamed the EndSARS Protests on some group of people (miscreants) and asked every Nigerian to move about their normal businesses. He further threatened and ordered the police force to sanction anyone who will henceforth disturb the peace of the country.
We all know that the ENDSARS protest is all about what the youth wanted and not what the government. However, the President, read out to the youth what the government wanted and threatens to punish any offender.
Reacting to the speech the youth said: "We wanted him to speak to us. After his speech, Nigerians are now speechless". A Facebook user wrote shortly after the speech.
See the address a young Nigerian wrote. He said that if Buhari had read this version of the address, the country would have become peaceful by now.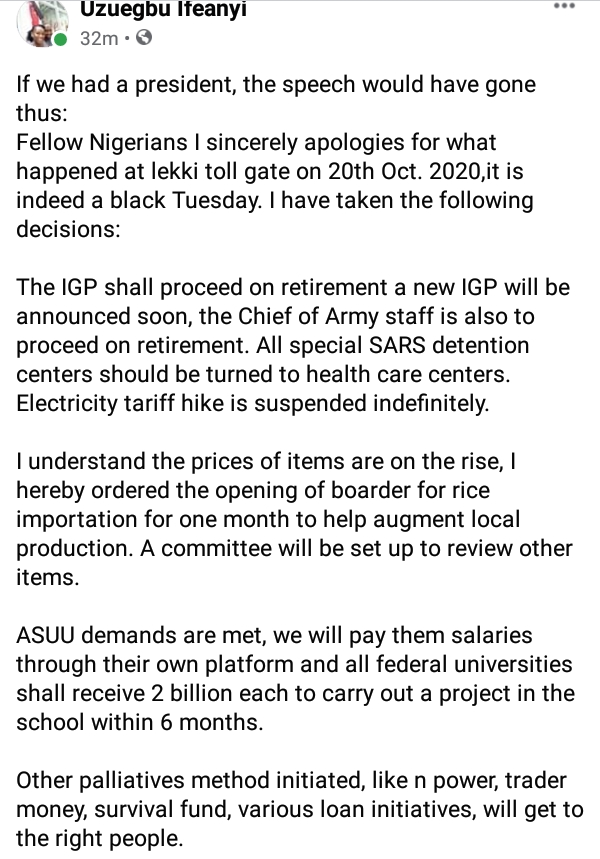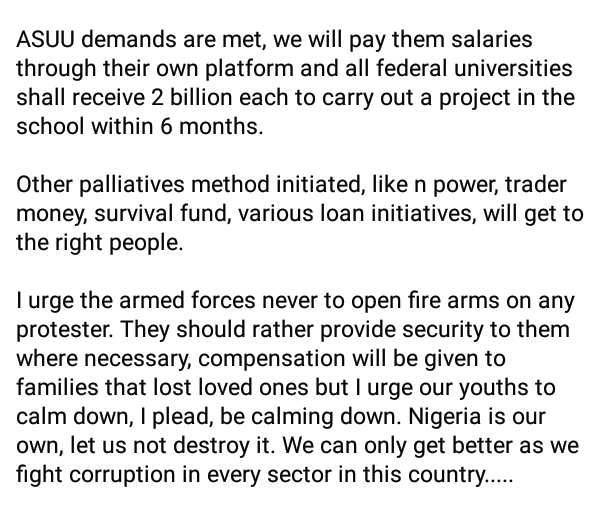 See people's reactions after reading the address.