"My daughter is left without a tongue and teeth". Mrs. Annah Ezeh, the woman whose daughter, Miss Joy Ezeh was allegedly shot in the mouth by A policeman cries out to the public.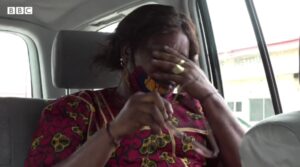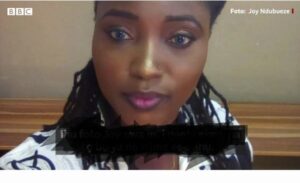 In an interview granted in BBC Igbo news, the mother of the victim cried out in pain on the present ugly conditions of her daughter. According to her, the said policeman was a boyfriend to her daughter.
But her daughter had called off the relationship with him. The officer invited her outside where people go out to drink to kill her. But in the process, Joy's phone rang. When Joy was about picking the phone, the policeman corked his gun and shot her in the mouth.
When Joy fell on the ground, he ran away. The people who were around who witnessed what happened ran to help Joy.
Mrs. Annah said she is confused about what next to do. She said the policeman has maimed her daughter. It was also confirmed that Joy is dumb even before the accident. She spoke with sign language.
The mother of the victim said she didn't know who the policeman is and hasn't seen him before. She begged the public to help trace the policeman that put her daughter in a bad situation
News source: BBC Igbo news