Easter: Stay Off Interim Government Plot – NCYP Urges Christians .The Northern Christian Youth Professionals have called on Christians to distance themselves from any anti-May 29 handover activity and instead reflect on the virtues of Jesus Christ's death on the cross. In a statement issued on Saturday, the Chairman of the body, Isaac Abrak, urged Christians to emulate these virtues in their daily lives, while also reflecting on the state of the nation and the challenges facing the country.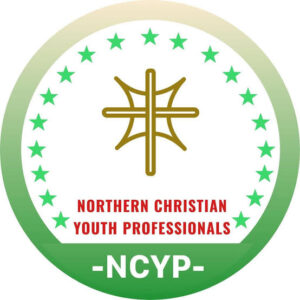 The group also congratulated Asiwaju Bola Ahmed Tinubu on his victory in the presidential election and called on those who did not vote for him to support his efforts to improve the lives of all Nigerians. However, the group expressed concern about recent calls by some individuals and groups to shelve the handover of power to Tinubu, calling them enemies of democracy, peaceful coexistence, and a united Nigeria.
The Northern Christian Youth Professionals emphasized the importance of respecting the will of the people as expressed through the ballot box. They also called on all citizens to work together to build a better Nigeria for future generations. Easter: Stay Off Interim Government Plot – NCYP Urges Christians.
The group's message is particularly timely, as Nigeria faces a number of challenges, including insecurity, economic hardship, and political instability. Christians, as well as people of other faiths and no faith, have an important role to play in addressing these challenges and working towards a more peaceful and prosperous Nigeria.
In this Easter season of love, renewal, and hope, it is important to remember the values that unite us as Nigerians, including respect for one another, tolerance, and a commitment to justice and the common good. By working together towards these shared values, we can build a brighter future for all Nigerians. Easter: Stay Off Interim Government Plot – NCYP Urges Christians.
Read More: FFK Slams Chimamanda Over Her Letter to Joe Biden
Being a country dominated by Christians and Muslims, religious tolerance is expected for peace to exist. Since unity is the national interest of all, the different religious bodies and the nonreligious will have to work in tandem to ensure the establishment of peace which will give result to positive progress.