On Monday, April 3, 2023, the national secretary of the Labour Party, Umar Farouk, released a statement informing the public that the party's secretariat in Imo State had been sealed off. According to Farouk, the secretariat was closed down by the police, who allegedly acted in cahoots with the state government. Police Seals Labour Party's State Secretariat in Imo State.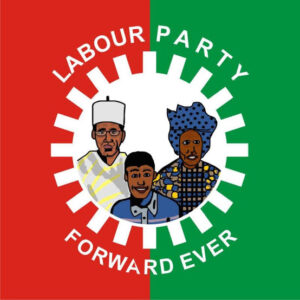 Farouk stated that the illegal occupation of the secretariat was similar to a previous invasion that took place on Wednesday, March 15, 2023. In that instance, the state government did not provide any reason for its actions against the party. However, this time around, they claimed that a court order prompted the closure of the secretariat. Despite this claim, no such order was presented to the party's officials or staff, and they were barred from accessing the secretariat.
Farouk also revealed that the Labour Party had contacted the office of the Inspector General of Police regarding the situation in Imo State. The police informed the party that they had not detailed any officers to the LP secretariat and suggested that the officers may have been drafted from the State House. Police Seals Labour Party's State Secretariat in Imo State.
Farouk called on members of the party in the state to remain peaceful, even in the face of this provocation. In response to the allegations, the Chief Press Secretary to the governor, Oguwike Nwachuku, denied any wrongdoing and urged the party to stop pointing fingers at the wrong place.
For the past few weeks, the labour party has been battling with the Nigerian Government over irregularities in the past presidential and parliamentary elections. Propagandists has referred to the party as an "igbo" agenda. Police Seals Labour Party's State Secretariat in Imo State.
Read More: Travelling to Bali for Tourism – What You Must Know + Budget
In Imo, during the past house of  Assembly elections, there was political unrest and division. It is alleged that the APC manipulated the results in their favor, which made them to win all the 27 seats. Now, the secretariat of the Labour party has been announced sealed, the reason for the act is yet to be communicated by the state, through the police.