Rapper Takeoff was shot and died last month in front of a Houston bowling alley; police have detained a 33-year-old man in connection with the incident. The murder suspect in the fatal shooting of Migos musician Takeoff on November 1, 2022 has been named as Patrick Xavier Clark, on the right. All about the Biography of Patrick Xavier Clark, Age, Family, Takeoff Murder case.
Takeoff was the youngest member of the Grammy-nominated rap group Migos, which also included his uncle Quavo and cousin Offset. The group came from the suburbs of Atlanta. Read also about Migos Biography, Real Names, Age, Family Tree, and Net Worth.
Biography of Patrick Xavier Clark, Age, Family, Takeoff Murder case.
According to authorities, three persons were shot outside the downtown bowling alley at approximately 2:30 a.m., including the 28-year-old musician. On Nov. 1, when roughly 40 people were exiting a private party at the alley, a fight broke out. According to police, at least two persons opened fire during the incident, inflicting non-life-threatening wounds on a male and a woman.
Takeoff was "highly regarded," according to Houston Police Chief Troy Finner, who also noted that there was "no reason to assume he was involved in anything unlawful at the time."
In a statement on Instagram, Quality Control, the record company for Migos, expressed sorrow on Takeoff's passing and blamed it on "senseless violence."
At a funeral gathering last month in Atlanta, fans and other performers—among them Drake and Justin Bieber—celebrated Takeoff's musical legacy.
What was the reason or the motive behind the shooting in Houston that killed Migos rapper, Takeoff?
The shooting, according to police, happened during a high-stakes game of craps at a private party. Following the game, there was a dispute that resulted in shooting. Investigators said that Takeoff was an unarmed bystander.
"A profitable game of craps was played at the occasion. Following the gunshot, there was a fight that broke out outside the bowling alley, according to Burrow. "I can assure you that Takeoff was not a part of the dice game or the conversation that took on outdoors. He lacked a weapon.
Police, according to Finner, are unsure of whether Clark was invited to the party or whether he knew Takeoff. He omitted to elaborate on the specifics of what transpired during the game that sparked the altercation.
Was Patrick Xavier Clark  paid to shoot Takeoff? We wouldn't know. What we learnt was that Takeoff was not part of the game. He was a bystander before he was hit by a bullet.
In according with court records, Clark "filed for an expedited passport by providing a travel schedule for an imminent journey to Mexico" not long after Takeoff was killed.
According to the records, Clark had a lot of money. His defense team claimed that he posed a flight risk. Biography of Patrick Xavier Clark, Age, Family, Takeoff Murder case.
How crowded the area was when Takeoff was shot?
According to Burrow, the number of individuals outside the bowling alley at the time of the incident was around thirty. Police withheld the precise number.
Everyone who was there departed without providing an investigator with a statement. The night of the shooting and the days that followed, the police located a few persons.
Burrow stated that more information is needed and that it's critical that witnesses come forward. He responded, "We'll be trying to find you." It will be simpler if you find us first.
What role does Cameron Joshua play in the murder of Takeoff?
In relation to the incident, police reported that 22-year-old Cameron Joshua had been taken into custody on a felony firearm possession allegation. Joshua is not thought to have discharged a firearm during the Takeoff incident, the prosecution stated in court.
Joshua was taken into custody on November 22. After the hearing on Wednesday, Harris County District Attorney Matt Gilliam stated, "We think that Cameron Joshua has been appropriately charged in this instance and we are continuing our investigation into Takeoff's murder."
About Migos
In 2013, Migos made their breakthrough with the huge smash "Versace." Takeoff was not featured on their multi-week No. 1 single "Bad and Boujee," which featured Lil Uzi Vert, but they still scored four Top 10 songs on the Billboard Hot 100. The first two albums of their trilogy, "Culture," "Culture II," and "Culture III," debuted at No. 1 on the Billboard 200 album list.
Just a few weeks before he passed away, Takeoff and Quavo dropped their collaborative album "Only Built for Infinity Links."
According to reports, the shooter's suspect, 33-year-old Patrick Xavier Clark, showed up in court accompanied by Houston Police Department officers. Despite the fact that this is out of the usual, many people are closely monitoring the inquiry.
During Clark's court appearance, we learned that the video evidence, the license plate data from the vehicle he departed in, and the fingerprints from a wine bottle he was seen holding were the reasons that led to his detention.
Investigators claim that a high-stakes dice game caused a quarrel to break out inside the 810 Billiard and Bowling facility at 1210 San Jacinto, which then resulted in the shooting.
Given that Takeoff allegedly wasn't participating in the game or the brawl, the Houston Police Department asserted that he was just in the wrong location at the wrong time. The state chose to set Clark's bond at $2 million after the police determined they had reason to believe he was attempting to leave the region.
 Patrick Xavier Clark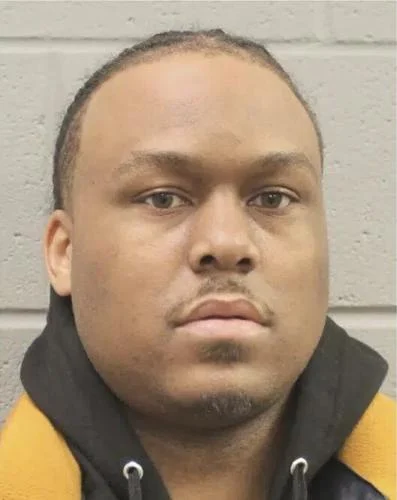 The records show that two days prior to his arrest, Clark purchased two tickets to Mexico and requested for an expedited passport. All about the Biography of Patrick Xavier Clark, Age, Family, Parents.
Additionally, according to the state, he was successful in getting the passport, and when he was taken into jail, the police found a sizable amount of cash on him. Therefore, if he is freed on bond, the court stated, "we have cause to suspect that he had intents or still has plans to escape the country."
Clark is currently being detained in the Harris County Jail until his next court date, which is on Monday. The Houston police department confirmed on Friday that Kirshnik Khari Bell, who was one-third of the Atlanta hip-hop group known as Kirshnik Khari Bell, had passed away and that Clark had been charged with murder in her death. Bell's body was discovered on November 1.
Clark was calmly taken into arrest on the city's east side on Thursday night. Clark is the second person to face charges in connection with the shooting that happened at the bowling alley.
Just a few hours before Clark was found, 22-year-old Cameron Joshua was hauled into jail and charged with two counts of felon in possession of a firearm. The police made it clear that they do not believe Joshua was directly involved in Takeoff's passing.
Patrick Xavier Clark Past Case
Before the confrontation that resulted in Takeoff's murder, Clark could have been the focus of an inquiry. Eyewitness News discovered via a study of criminal records that Clark was involved in a shooting that happened in February 2018 at a nightclub on North Shepherd Drive. Authorities claim that the altercation that killed the dead, a man in his 50s, started when a customer opened fire inside the institution, prompting security guards to retaliate.
Although a grand jury in Harris County decided that there wasn't enough evidence to charge Clark, he was a suspect in the inquiry.