What are the Reasons for The Decline of Male Teachers in Nigeria's Primary Schools? We have mentioned them on this article. Read on. You may Read: 5 Biggest Problems of Private schools in Africa.
In recent years, primary school teaching has become one of the most sought-after professions in Nigeria. However, the number of qualified men applying to teach students in Nigeria's public primary schools has significantly decreased compared to the number of females who are currently teaching. 
This problem isn't limited to Nigerian states alone – it is common across African nations, but for the sake of this article, we will be focusing on the reasons for the decline of male teachers in Nigeria's primary schools. This trend of fewer young men interested in teaching children began around the 1990s and has continued since then without any significant effort by the government to rescue it.
In this article, we will discuss the causes behind the declining numbers of male teachers in Nigerian primary schools. We will also highlight solutions to ensure equal representation of men and women in the teaching profession. 
Reasons for the decline of male teachers in Nigeria's primary schools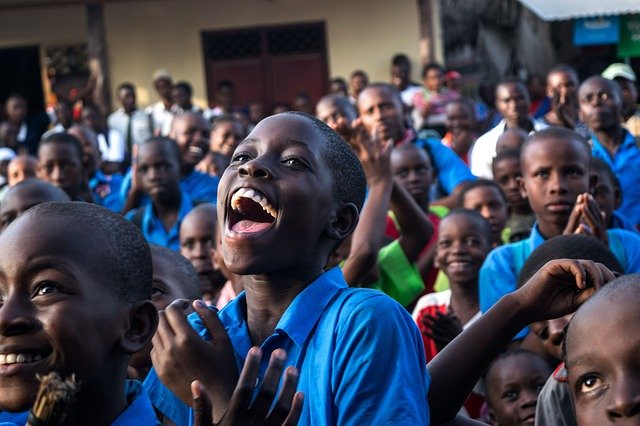 In this section, we are going to discuss the reasons behind the trending cause of decline of male teachers in primary schools across the country. 
1. Lack of Job Security
Male teachers in Nigeria face job insecurity because of the lack of job security. A lot of men that are below the age of 25 are unemployed. Around 10% of them are employed by the government, thereby leaving around 90% of them to fight their way through the labor market in the private sector. This means that most of the men in the country do not have secure jobs. 
There's this male primary school teacher that I have known for many years. Every academic year, he keeps moving from one school to another. At one point, I had to ask him why the teaching profession was treating him this way. He then opened up to me that, since he started teaching, he has never seen any sector that is as tough as the private sector. He went further to tell me that employers don't value their effort anymore. You get appointed at this moment to teach and get laid off the next minute. 
This is what male teachers in primary schools go through because the majority of them are working in the private sector.
2. Low Salary
Although the salary structure of public sector employees is better than that of private sector employees, salaries remain low. The average monthly salary of a teacher in the public sector is between N50,000 and N70,000 per month. For comparison, the average monthly salary of a The average salary of a civil servant in the same period was N120, 000. 
This low salary breeds the spirit and feeling of demotivation amongst male teachers. Some of them are starting families. How do you expect them to run the affairs of their family and that of their private life with the meager peanuts they are being paid? 
Reasons for The Decline of Male Teachers in Nigeria's Primary Schools
3. Gender Discrimination
This issue of gender inequality is a huge one in Nigeria today. A lot of sectors are feeling the effects of it. A perfect example is the teaching profession. A lot of people believe that because women make better teachers, they should dominate the teaching vacancies in primary schools. No, that's not how it is supposed to be. There should be room for everyone to exercise their potential in them. 
Many male teachers are discouraged about teaching in Nigeria. Their attitude is based on their past experiences where they felt discriminated against when applying for a teaching position. Some male teachers are not open about their interest in teaching because they fear rejection from parents and communities. There are also some male teachers who believe that teaching is too feminine and is therefore unsuitable for men. These are issues that deserve to be looked into.
However, if this gender discrimination continues, it will keep contributing to hindering the performance of the nation's male teachers. Gender discrimination manifests itself in several ways. From poor remuneration to limited promotion opportunities, male teachers continue to face challenges in the workplace. This contributes greatly to the problem of why male teachers are dumping the teaching profession for other profitable ones unapologetically.
4. Poor Working Conditions
There are no clear working conditions for male teachers in Nigeria. Most male teachers work under contract without any benefits such as medical insurance cover, pension scheme, sick leave, holiday allowance, and paid maternity leave. This is a major issue. I know some people that are currently teaching in primary schools that are due for retirement but wouldn't. This is because once they take the step to retire, they have automatically cut themselves off from receiving pensions. No pensions, no insurance, nothing to motivate them after their time of active service. 
5. Career Paths
A majority of male teachers tend to opt for non-teaching careers such as banking, entrepreneurship, and self-employment. The high cost of living has contributed greatly to this trend. Some are even teaching courses they have little or no knowledge about. 
These days, everyone wants to be either a doctor, nurse, lawyer, or banker. No one is interested in returning to the classroom to groom the upcoming generation. They do this because the profession is rated low. On a normal, teachers are supposed to be paid the most, but the reverse is the case. 
Reasons for The Decline of Male Teachers in Nigeria's Primary Schools
4 ways Nigeria can be rescued from the decline in primary school male teachers 
The following recommendations should be adopted to improve the retention rate of male primary school teachers in Nigeria. These recommendations include:
1. Establishing a well-funded retirement fund for male teachers
 Yes, this will go a long way to motivating males to dive into the teaching profession, knowing that at the end of their service, they will have something to be appreciated for. 
Once the government starts taking responsibility for paying retired primary school teachers' pensions up to the amount the higher-paid lecturers are being paid, tell me why the males wouldn't consider teaching in primary schools. It would even flourish more than the regular lecturing jobs in the universities because of the less work in primary schools compared to that of a university.
2. Creating enticing programs to attract male teachers
Nigeria is currently experiencing a shortage of qualified men to teach children at the elementary level. This problem is particularly acute in rural areas where there aren't enough young men who aspire to become teachers.
 What could be the solution? It would be a program that would encourage secondary school students to pursue careers as teachers. The program should be focused on boys because most Nigerian girls are already trained to become teacher assistants.
To attract young males to teach, the program should offer scholarships to trainees who show leadership skills and promise. The training process should include classroom instruction, internships, field trips, and mentoring.
The goal is to create a pipeline of future teachers who'd eventually replace the current teachers who've retired, left the profession, or passed away.
3. The Nigerian education system needs to be reformed 
There is no doubt that the Nigerian government must reform its education system. There is no doubt that there are many things wrong with our current education system, including the lack of motivation amongst teachers (which is a topic in itself). But that doesn't mean we should be pessimistic about the future of Nigerian education.
4. Increase in Salary, incentive 
The government should raise salaries for primary school teachers to encourage more teachers to stay in the classroom. This would help retain qualified teachers who are willing to work hard to educate our children in primary schools.
Reasons for The Decline of Male Teachers in Nigeria's Primary Schools
Conclusion
However, despite these efforts, the number of male teachers continues to decline. Although it's too early to tell whether the announcement by the Federal Government of Nigeria on increasing primary school teachers' salaries will reverse this trend, it's important to note that attracting and retaining male teachers requires addressing issues beyond salary increases alone.
Let the government take adequate action by coming up with policies and better plans for gender equality to help stop the issue of declining male teachers in primary schools across the country.
 OUR POPULAR POSTS: