Prof Samuel C Ohaegbulam Biography Family and Career
Prof Samuel C Ohaegbulam Biography Family and Career. In our previous article, on the Cost of CT and MRI Scans in 2021 and the best Diagnostic Centre in Nigeria. We mentioned and discussed Memfys Diagnostic Center, Enugu as the best hospital for CT and MRI scans.
In the post too, we discussed the hospital in full detail starting from the origin and the history of the hospital, its workers, how much they charge for CT and MRI Scan and other health services which they provide.
While making my research about Memfys hospital, I found something striking about the founder. So, here, we will be discussing the CEO/Founder Of Memfys Diagnostic Center Enugu in the person of Prof. Samuel Chukwunonyerem.
For those who may not know, Prof Samuel Ohaegbulam is the founder and brain behind the Memfys Hospital and Diagnostic Centre situated at the heart of Eastern Nigeria. In this post, we shall look at Prof Samuel C Ohaegbulam Biography Family, and Career.
Prof Ohaegbulam Profile at a Glance:
Name: 

               Prof. Samuel Chukwunonyerem Ohaegbulam. 

Town: 

                  Eziama Obiato

State of Origin:

     Imo State

Date of Birth: 

      May 3, 1941

Wife's Name:

       Marcelle Sadalla-Saad

Children: 

             3 Sons

Hospital Name: 

  Memfys Hospital.
Early Life and Background of Prof Ohaegbulam
His full name is Prof. Samuel Chukwunonyerem Ohaegbulam. He was born May 3, 1941, to the family of Michael Ohaegbulam and Rebecca Chinwelalobi Oguariri. He hails from Eziama Obiato, Imo state, Nigeria. He got married to his wife Marcelle Sadalla-Saad on August 3, 1967, a marriage that begot three sons.
Here are Some of the members of his family you should know about:
Father: Michael Ohaegbulam Oguariri
Mother: Rebecca Chiwelalobi (Ononiwu) Oguaririi
Wife:  Marcelle Sadalla-Saad
Son: Neshemet Chike Ohaegbulam
Son: Emeka Amun Ohaegbulam
Son: Chima Osiris Ohaegbulam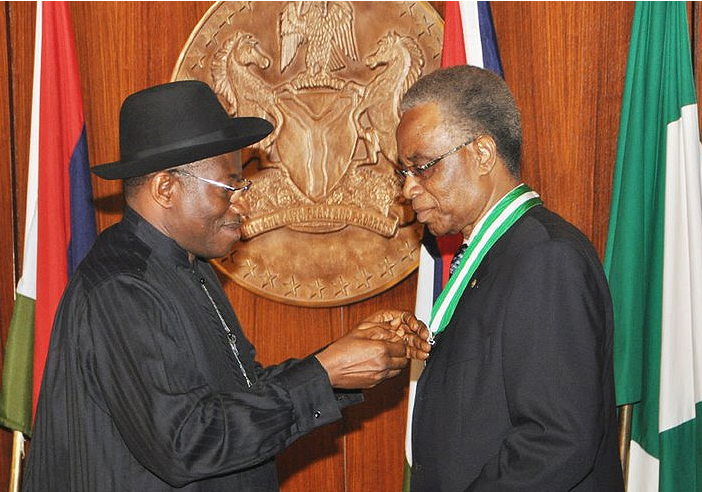 Prof Ohaegbulam's Memfys Hospital
Memfys Hospital, situated in Enugu, Nigeria, was established in 2002 as a pioneering neurosurgical center. Its aim has always been to provide a quality of neurosurgical and neurological patient care equivalent to that seen in affluent nations.
It is Africa's first-ever specialized hospital of its type. Since then, Memfys Hospital has expanded its services to include cardiology, pediatrics, and endocrinology.
Memfys Healthcare is a privately managed facility that provides services such as neurology, pediatrics, orthopedic surgery, radiology, CT scans, MRI, and Siemens mobile digital X-ray, among others.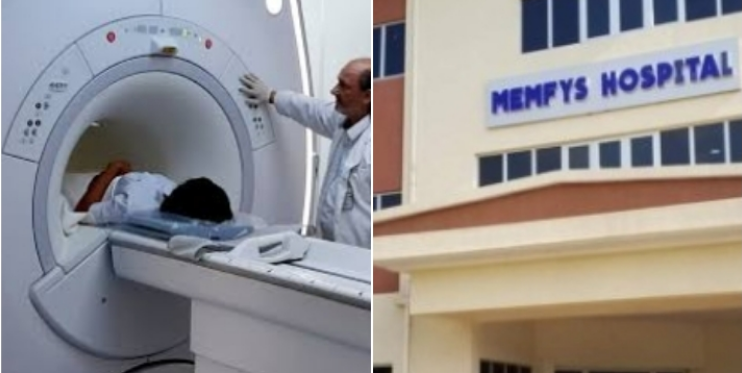 Prof Samuel C Ohaegbulam Biography Family and Career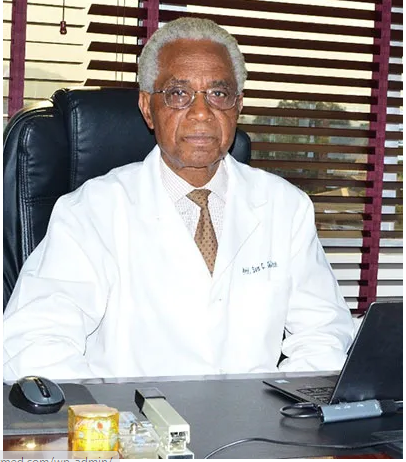 Educational Life and Career
Prof Ohaegbulam attended Dennis Memorial Grammar college, Onitsha, from 1960 to 61. He moved to Cairo and completed his college, 1962-67
he was appointed Lecturer/Senior Lecturer, University of Nigeria, Enugu Campus, 1974-78. He was also a Reader in medication, 1978 – 80.
Prof Sam Ohaegbulam was a representative Neurosurgeon, University of Nigeria teaching hospital (UNTH), from 1974-93. He was appointed Professor of Neurosurgeon, University of Nigeria, 1980-93; consultant, countrywide Orthopaedic health facility, Enugu, 1980- 89; partner Dean of medicine, 1980-eighty two.
Dean of medicine, college of Nigeria, 1982-eighty four; appointed Deputy Vice-Chancellor, University of Nigeria, Enugu Campus, 1987- 89; consultant, Neurosurgeon, N.W. defense force health center, Tabuk, Saudi Arabia, 1989- date; fellow, Royal College of Surgeons of Britain &Edinburgh; fellow, West African College of Surgeons; Member, new york Academy of Sciences; member, Congress of Neurological Surgeons, USA; member, world Federated Neurosurgical Society; member, Pan-African Neurosciences Association; Member, international college of Surgeons; Member, Nigerian medical association (NMA); member, Rotary club and President, Ekulu District, 1988-89.
He handled so many positions within the University of Nigeria, including Head of Anatomy, Partner Dean of medicine, Dean of medicine, and Deputy Vice-Chancellor of Enugu State University(UNN).



Prof Samuel C Ohaegbulam Biography Family and Career
He has been listed as a noteworthy neurosurgeon by Marquis Who's Who.
He was given a Nigerian National Merit Award in 2012 by President Goodluck Jonathan.
His hobbies are computer, chess, and Badminton
Conclusion
If you read this article to this point you will agree with me that Professor Samuel Chukwunonyerem spent his whole life handling one position or another in his medical career. He went so deep in the medical field that completely tells why his hospital is the best. This is the true definition of a living legend.
Prof Samuel C Ohaegbulam Biography Family and Career