Beautiful Birthday Cakes for Priest Rev Father and Pastors
Beautiful Birthday Cakes for Priest Rev Father and Pastors. I woke up today and noticed a strange search query on my dashboard. The search was about birthday cakes. Not just ordinary birthday cakes, they were searching for samples of beautiful cake designs for Priests. So, I asked: is Papal celebrating his birthday today? Lol.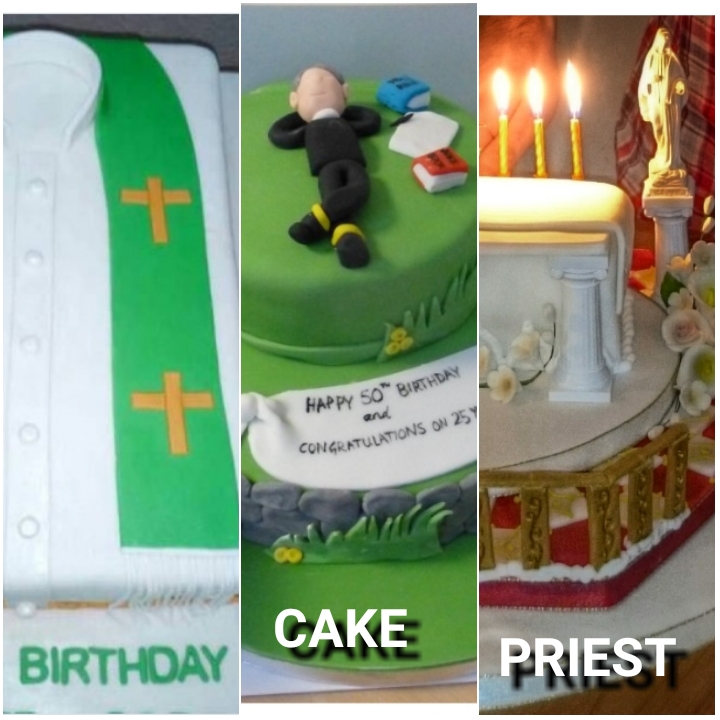 Never mind. They have given me a new task; which is to search for beautiful cakes baked for Reverend Fathers, Monks, Priests, and Pastors. And that is why I am here now.
Follow me on this post, I am going to show you 15 amazing cakes designs for the men of God. I mean, if you love your Pastor, you should show him some love on his birthday.
Take a snap of any of these cakes designs and show a good baker. Give him or her as a birthday package.
Beautiful Birthday Cakes for Priest Rev Father and Pastors
We are going to take it section by section. I mean, we are going to post the cakes according to the categories of the men of God.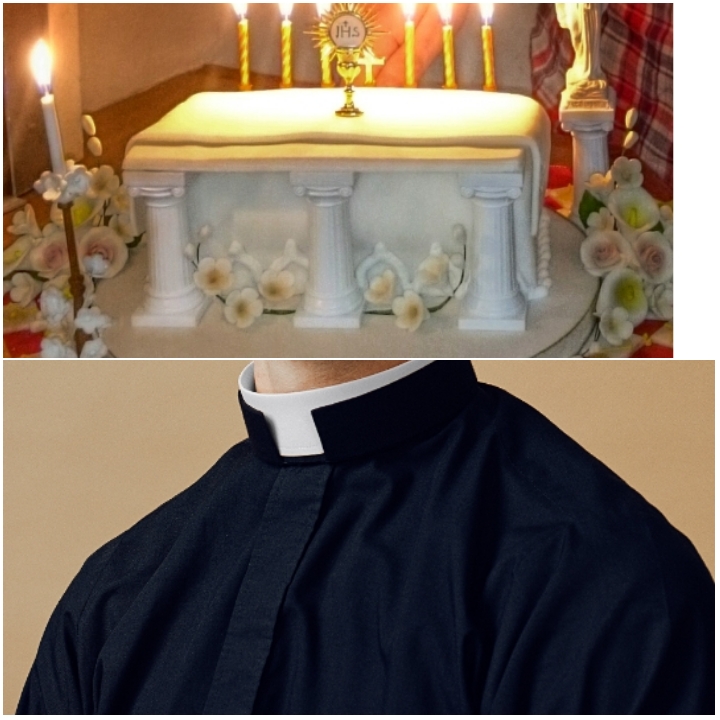 For no reason, we are going to start with Beautiful cakes for Reverend Fathers. That is men who are ordained to be ministers in the Roman Catholic Church.
I want to state here that all of these men are all men of God. They are men who have separated themselves to do the works of God full-time or part-time.
However, denominations differentiate them and at the same time, give them unique titles. The attires for the Roman Catholic Priest are somehow different from that of the Priests in the Episcopal or Anglican Church. Likewise, in the Pentecostal or Protestants churches.
In baking these cakes, all of these I have mentioned come to play on the type of designs put on those cakes. For example, we are going to see a birthday cake designed in the structure of a Miter.
Once I looked at the cake, I didn't need further explanation. I know the cake was baked for a Roman Catholic Bishop or an Anglican Bishop. These two denominations have their Bishop wear Miters on the head.
You may read here about an Anglican Priest who baked a 12-steps cake for his wedding.
Multi-Talented Anglican Priest Ties Knot Today, Baked 12 step Cake for his Wedding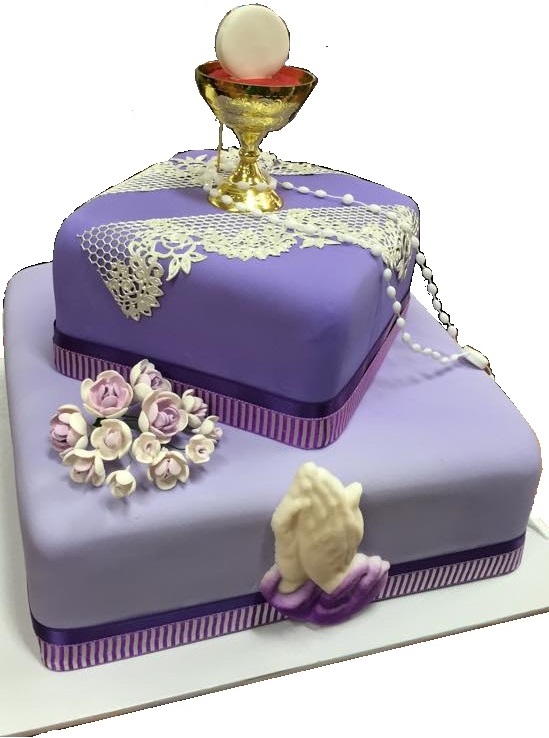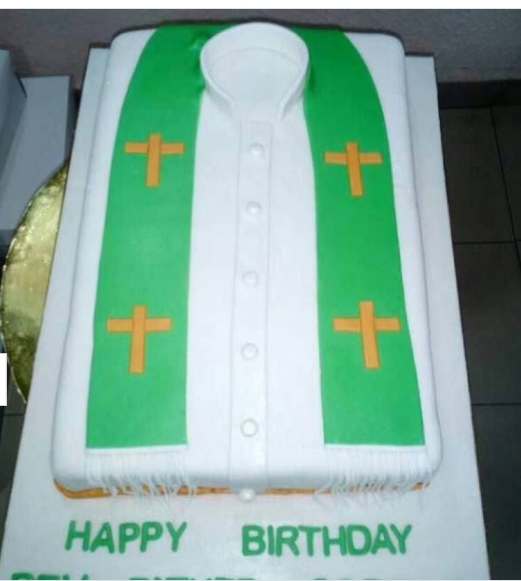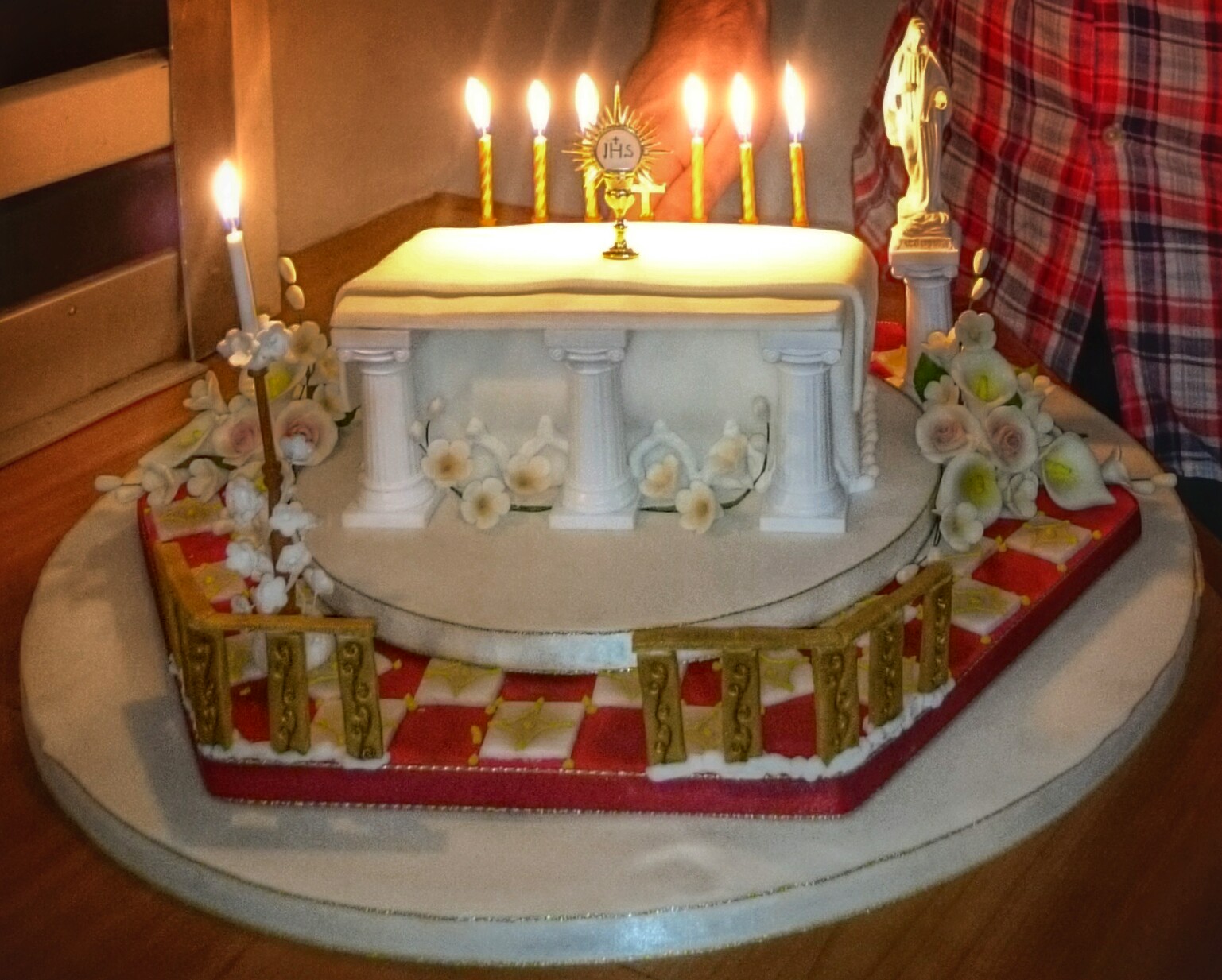 Beautiful Birthday Cakes for Priest Rev Father and Pastors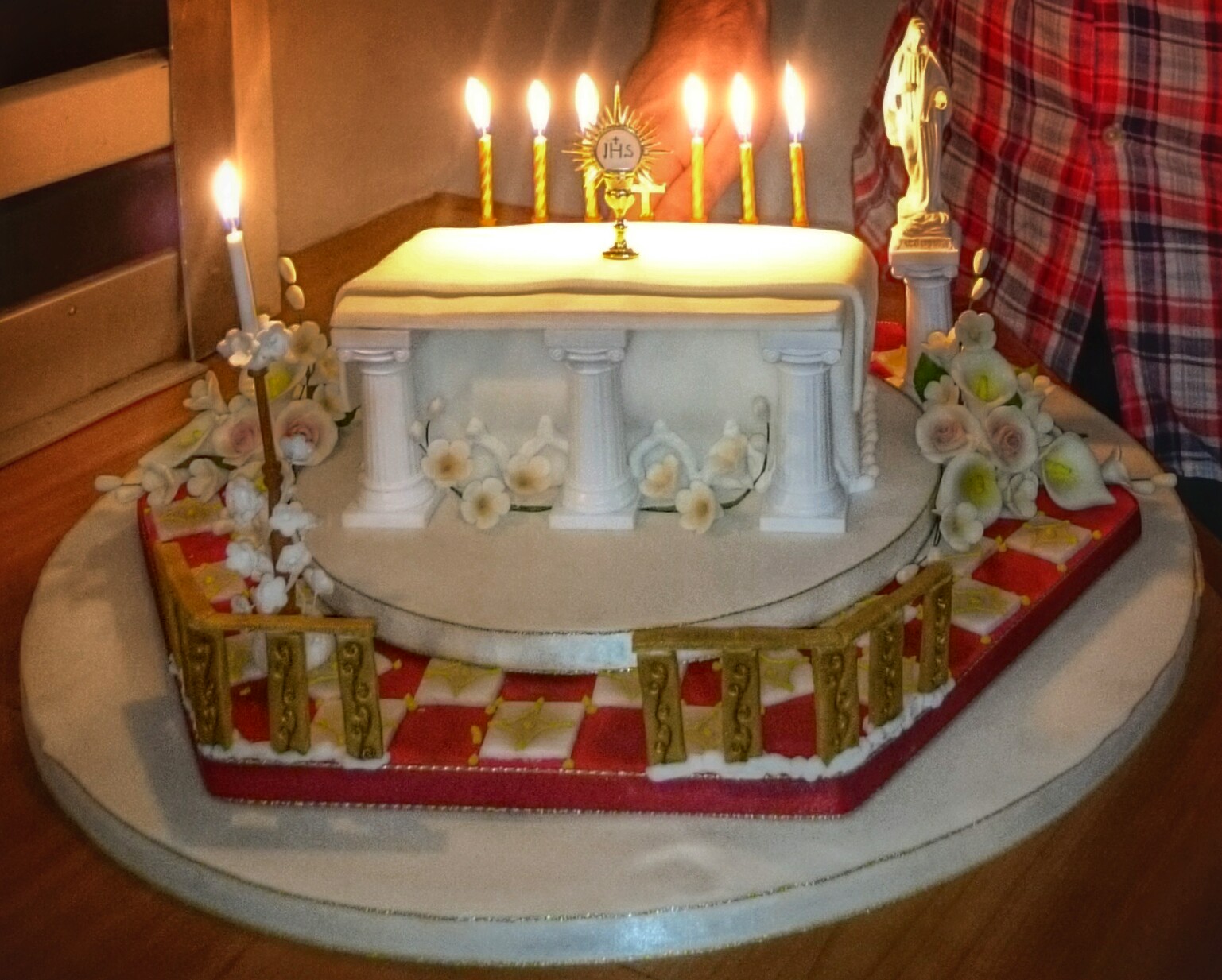 Amazing Birthday Cake Designs for My Priests, Canons, and Ven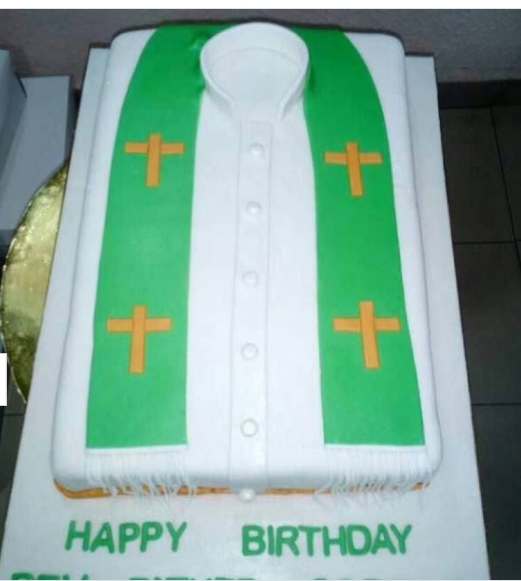 Colorful Happy Birthday Cake For Priest
Birthday Cakes for My Pastor
Birthday Cake for the Preacher
Colorful Happy Birthday Cake For Priest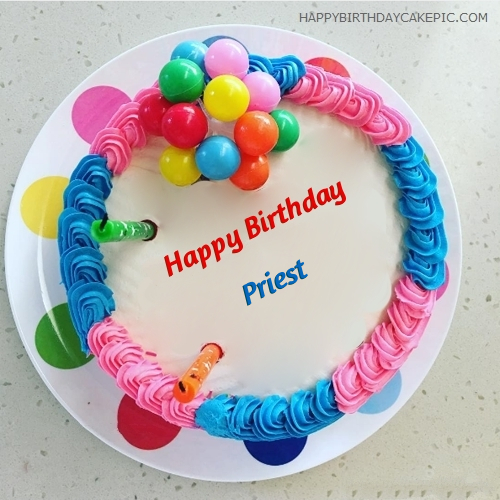 Beautiful Birthday Cakes for Priest Rev Father and Pastors
Priest Ordination Anniversary Cakes
So, I saw these two amazing cake designs baked for Priests for their ordination Anniversary. I feel like sharing them and add them to the list. Aren't they perfect?
.

This cake design can serve dual purposes. You can use it to appreciate your Priest on his birthday too. It can as well serve as a birthday cake gift to a bible study teacher in that your Parish.
Beautiful Birthday Cakes for Priest Rev Father and Pastors
How to Give a Priest or Pastor Birthday Cake
There are so many ways to present a cake to your Priest or Pastor on his or her birthday. His birthday is one of the special days in his or her life. So, use the opportunity to appreciate him.
If his birthday falls on the weekend like on Saturday. You can wait until Sunday morning to appreciate him with a gift of a cake.
Come to Church very early in the morning when he is yet to show up inside the church. Wait for him at the entrance with the cake. Once he walks in or alights from his car, walk to him or her with your packaged cake and scream with a smiling face: "Happy birthday to your dear Man of God / Priest or Pastor/ Servant of God".
"Happy Birthday, Padre!" (For the Roman Catholic). Or. "happy Birthday Rev, Canon, or Venerable!" (For the Anglican Church.
Alternatively, you can send the cake to his house or go by yourself, depending on the kind of relationship existing between you and him. Go on the day of his birthday and be the first.
Thanks for reading. Show some love by SUBSCRIBING to our Notification and sharing the post.